I'm so excited to be taking Mr P to the Greatest Show on Earth in a couple of weeks time. He really loves live performances and though he has seen musicals and concerts, he has yet to see the circus, I know he will love it!  The newest season of the Ringling Bros. Barnum & Bailey Circus, Built to Amaze! features Andre McClain as Ringmaster, the legendary King Charles Unicycle Troupe, and award winning comedic duo Alex and Irina Emelin. I have to admit that I am just as excited to see the show.
This year Built to Amaze is playing in 4 venues: Prudential Center, IZOD Center, Nassau Veterans Coliseum and in my very own backyard at the Barclays Center. I'll be heading to opening night on March 20, and the Brooklyn show will run to April 1.
Built to Amaze is a fantastic design with more than  110 of the world's best performers representing 17 countries along with 95 exotic and domestic animals , creating never-before-seen heart pounding performances. Ringling
Bros. is thrilled to introduce nine-time international award winning comedic animal presenting duo Alex and Irina Emelin of Russia.
Also new to Ringling Bros. is the Tower Tumblers, a troupe of competitive aerial athletes from the Ukraine who launch themselves from trampolines to scale, repel and pass through a three-story high translucent tower. Ringling Bros. brings a spirited and fiery competition of basketball with the next generation of whirling unicyclists, the legendary King Charles Troupe hailing from New York City!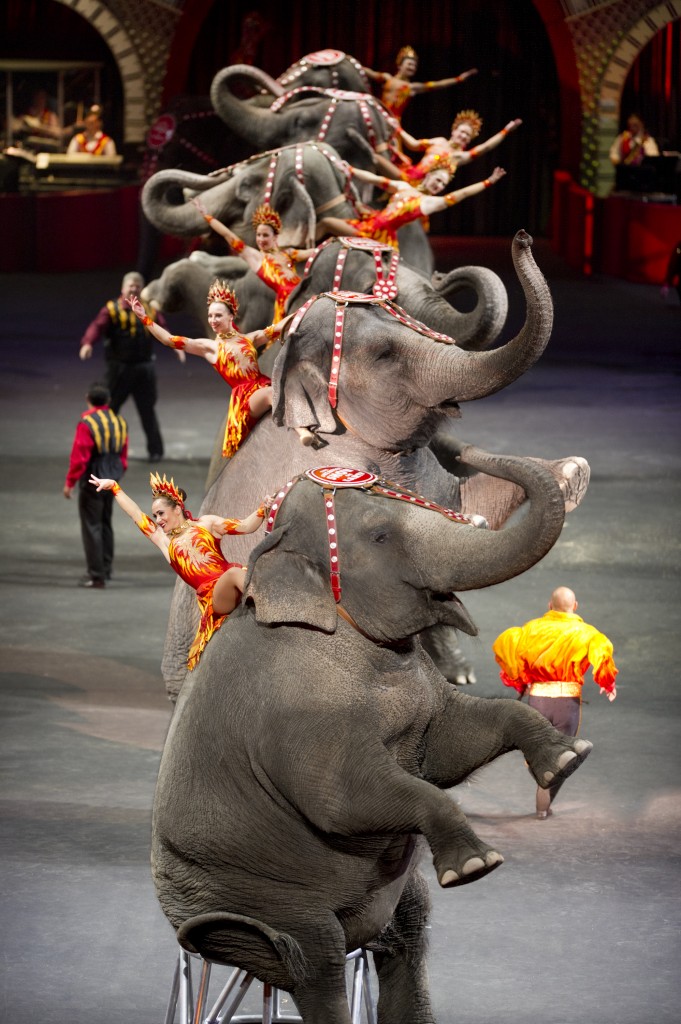 Ok, if you're jealous, don't be! I'm also giving you a chance to win a faily four pack of tickets. This is a one week giveaway and the winner must claim their prize in 24 hours so that we can get the tickets out to you in time, or else I will unfortunately have to choose a new winner. Contest closes at 11:59PM EST Sunday, March 17, 2013. Good luck!
And if you can wait to see if you've won and just want to buy you're own tickets, tickets are available at arena box office, ticketmaster.com or by phone at 800-745-3000. All Brooklyn shows include  behind the scenes at Built to Amaze!  an hour before show time with the All-Access Preshow® available and FREE to all ticket holders.
Head over to the Built to Amaze! site for more information or follow them on Facebook.
a Rafflecopter giveaway