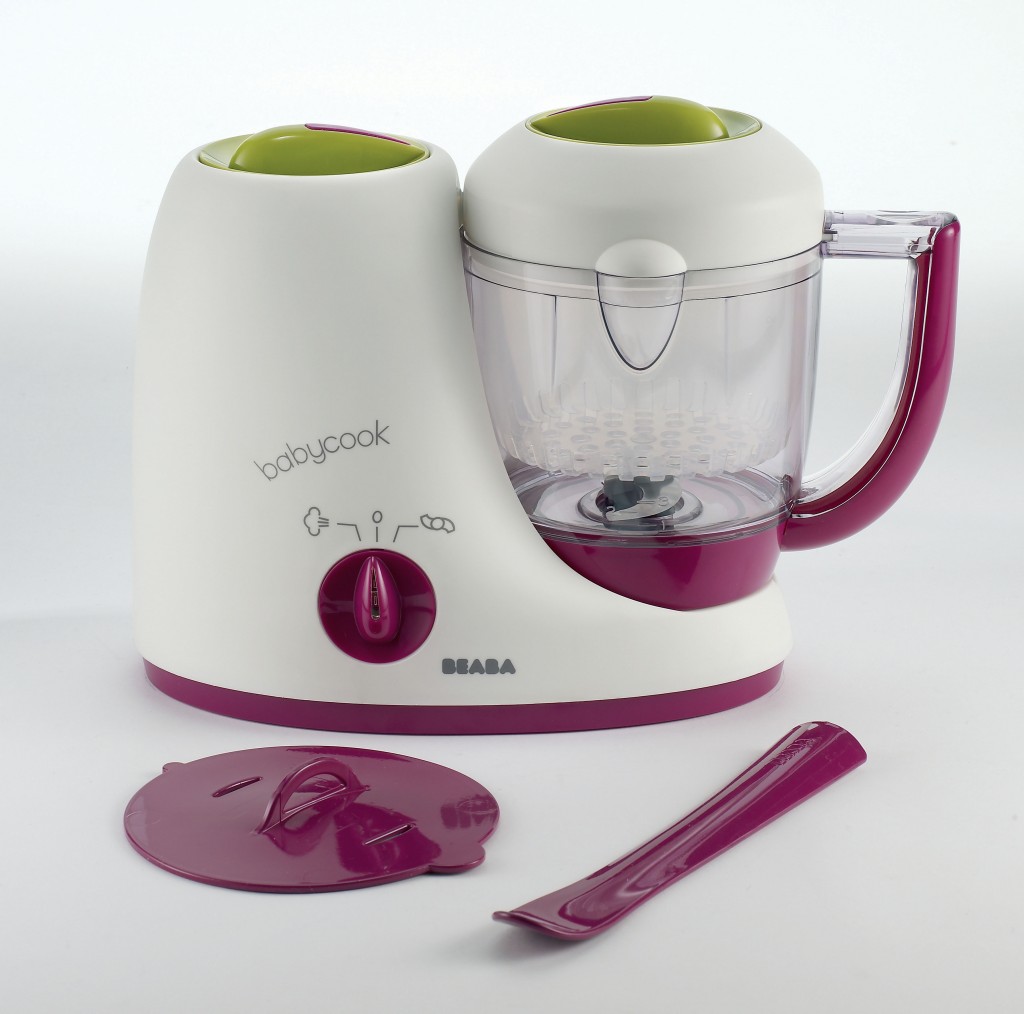 With Mr 4.5 I used to make most all of his food from scratch. I have a life threatening allergy to peanuts and many other allergies to food that are less drastic but still cause hives or some other discomforting allergic reaction. I think my ups and downs with food is what made me research food and what is recommended to be put into babies, at what age and in what quantities. Their is so much information, and first foods is such an important time to shape babies love for fruits and vegetables and to help them develop a palate. I thought if I could be proactive and make exactly what I wanted for him, then why not.
I enjoyed knowing that I was giving him the most nutritious food possible. But, anyone who makes their baby's meals from scratch knows as well as I that this can be very time consuming. It involves, peeling, chopping, cooking, then pureeing or mashing the final product, not to mention the pots, pans, knifes, sieves, and blenders that are left to clean. I remember putting aside at least an entire morning a week to get batches of food prepared for the week.
Fast forward to now and I still want that rewarding feeling of being able to provide my daughter with nutritious and tasty meals. Truth be told though, between work and 2 kids I was having a tough time keeping up. The Beaba Babycook has really changed how I feed my daughter, allowing me to make small meals on the fly or large batches in under 15 minutes.
Because the Beaba Babycook steams, blends, warms and defrosts food it is an easy and convenient all-in-one appliance for preparing nutritious and fresh meals for my baby.
I've managed to make easy fruit blends and her favorite sweet potato puree all from this one appliance. Another favorite is chicken and vegetables. The best part is that I know I am not serving up unnecessary preservatives or additives – just the good stuff she needs to grow.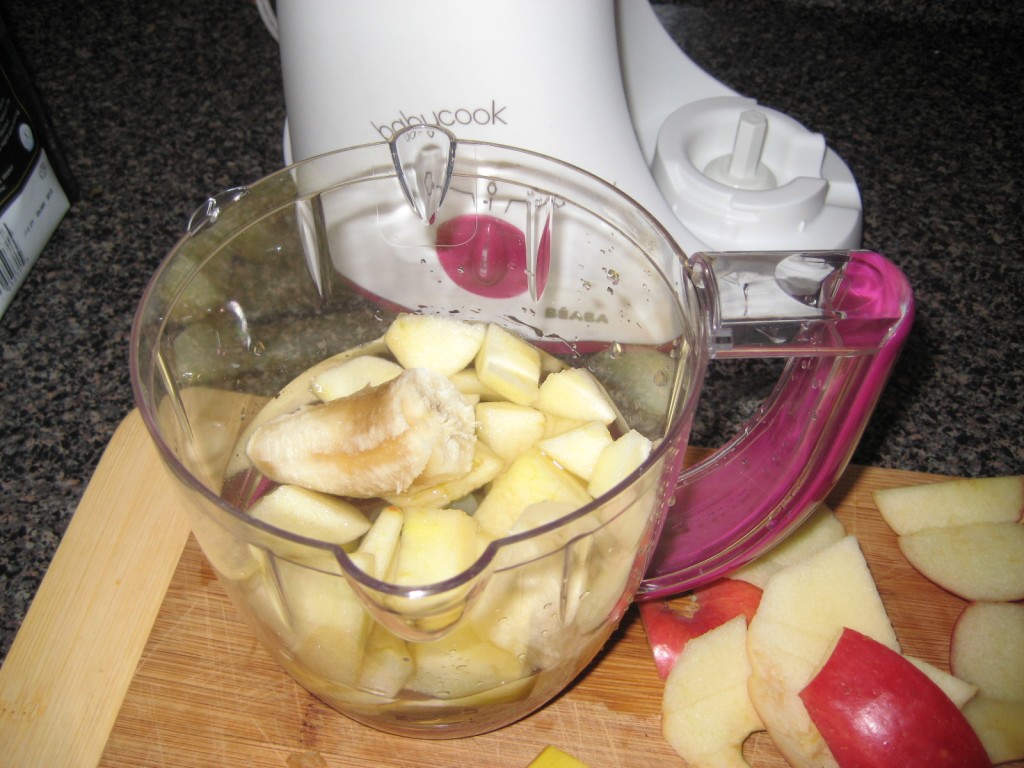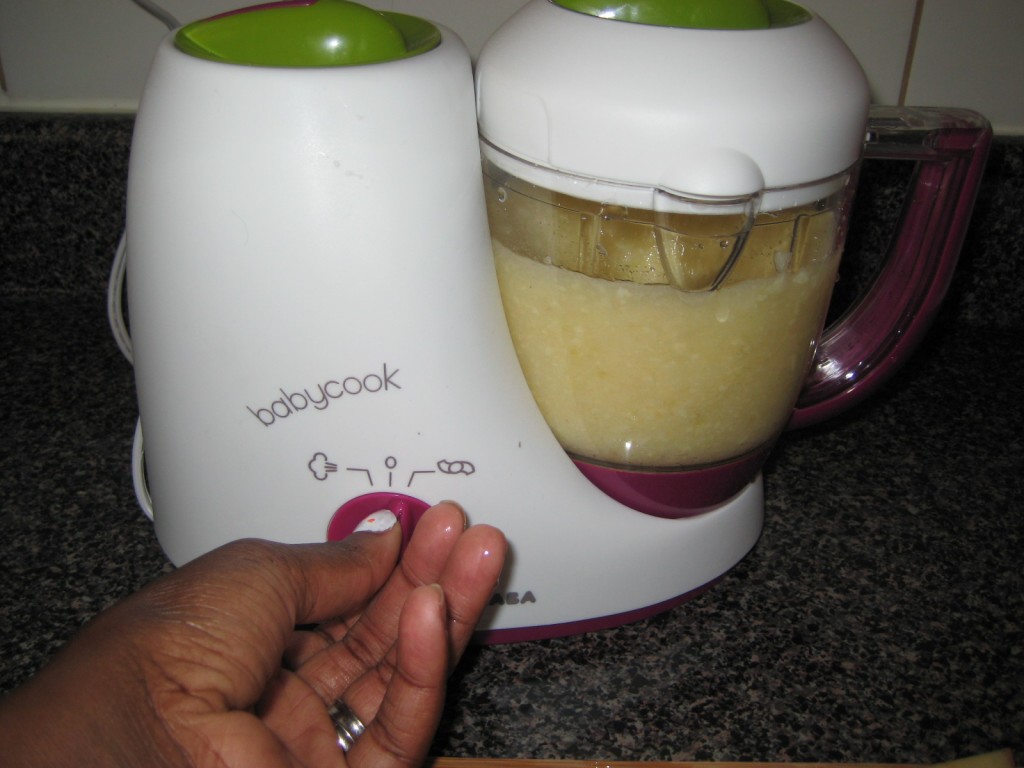 What this Mama likes
I was impressed by how easily the Beaba Babycook heats up and starts to steam cook the food in the mixing bowl. It holds 3 3/4 cups, which is a decent amount for a few days of food depending on how much your littlie eats. As a really compact appliance, I am able to keep this on my countertop and create mixes when I want. I then just freeze portions in an ice cube tray. I can then pop out a cube and defrost it in the Beaba Babycook. With only a few small parts, there is less washing up to do as well.
Using it is beyond simple. It comes with a quick guide that tells you how much water to add to the container depending on what you want to cook.You switch it on and within seconds it begins to steam cook. The guide also has a general guide of how long most foods will take to cook. An indicator light will go off to let you know it is done. As a busy mama, I sometimes wished their the light going off was also accompanied by a small 'ding' to serve as a reminder to me. But, of course this would just be an extra bonus to an already great product. I then tip the food out of the basket straight into the mixing bowl and mix it in what is a very powerful blender. Again, for the size of this appliance I was surprised by the punch it packs in the blending department.
Watch this video to see how easy the Beaba Babycook is to use.
Follow Beaba Babycook for more information on Facebook or on Twitter or visit their website to see their range of products.
Wanna win one? Head over to the Summer Solstice Giveaway and enter now!
Do you cook your baby's meals from scratch? Why or why not?