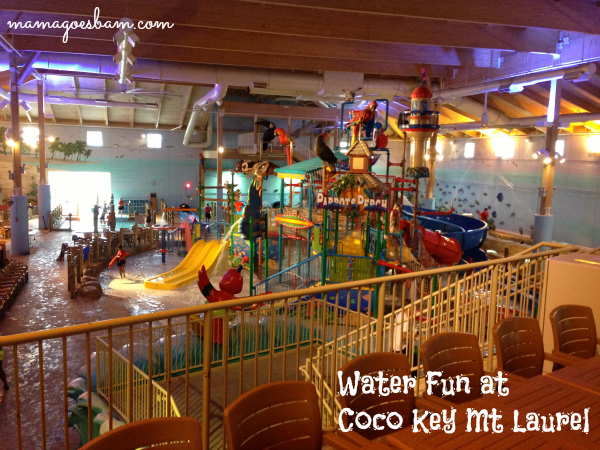 Where else can you go within 2 hours of New York, yet still be close to historical Philadelphia and enjoy the fun of an indoor waterpark? Coco Key Water Resort in Mt Laurel, New Jersey is an affordable and quick trip from New York City. Once you've arrived, you have spacious accommodations, free entertainment for the kids on weekend nights as well as some weeknights, and splashy good fun.
To be honest, our little family arrived on Easter Saturday to a completely booked resort. Their was a lineup nearly out the door at the water park end for those who were trying to buy day passes to enter. Word to the wise, if you are only coming for the day and especially on a holiday weekend, save yourself some hassle and buy your tickets online.
If you purchase overnight packages at the adjoining Hotel ML, then their is no needed to worry about your passes as you purchase them with your accommodation.