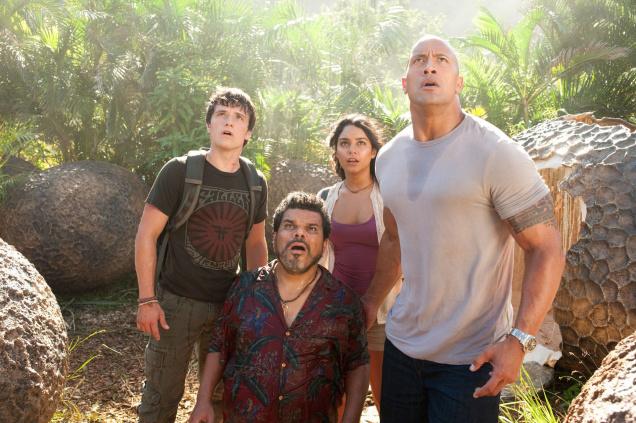 Warner Bros. is proud to announce the release of Journey 2: The Mysterious Island on DVD and Blu-Ray; June 5th 2012 along with the Journey 2: The Mysterious Island Blog App!
Sean Anderson (Josh Hutcherson, The Hunger Games) finds a hidden signal that he believes will lead him to his long lost grandfather (Michael Caine, Miss Congeniality). With the help of his new step father (Dwayne "The Rock" Johnson, The Scorpion King), Sean finds a map and starts his adventure which leads him to Kailani (Vanessa Hudgens, High School Musical) and the island of Atlantis! Sean and his friends battle giant bees, killer lizards, a volcano of gold, and electric eels to escape the lost city and make their way home!
Try the app below and find out if you would survive The Mysterious Island. Are you a Wilderness Warrior or a Timid Trekker?