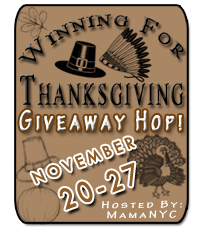 Welcome to the Winning For Thanksgiving Giveaway Hop hosted by MamaNYC! We wanted to show our readers just how much we appreciate them, so we've gathered together and have some amazing prizes up for grabs.
This event will run from November 20-27th, which means you will have plenty of time to enter all of our giveaways. Good Luck & Happy Thanksgiving!
I am giving away V8 New Year Kit, with V8 product and fun items to get ready for the New Year. This is a perfect mix of beverages to help you get back into the healthy swing of things. Have you seen V8's new 100% Vegetable Juices  – one with a hint of lime and the other a hint of black pepper. With these Zesty new tastes you are still guaranteed 2 full servings of vegetables in each 8 ounce glass, just like all V8 100% vegetable juices.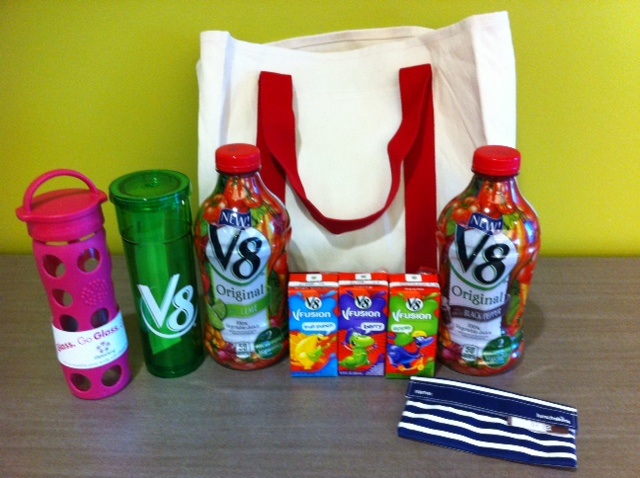 I'm not sure if you are supposed to, but we even added ours to omelets and pasta sauces for that tomatoey taste with the extra spice.
I didn't get a chance to actually try the V8 V-Fusion drinks created for kids, as my son wouldn't share. I'd have to say that's a good sign. These drinks are a combined serving of vegetables and fruit along with no added sugar. Great to be able to choose a drink that he likes the taste of and I know is healthier than most juice boxes.
Here's your chance to win the gift pack pictured above. Simply fill out the easy Rafflecopter below. The only mandatory entry is your email address so that I can contact you if you win. Of course, the more entries to do, the more chances you have of winning. Good luck and don't forget to hop along to the other blogs to see what they are giving away.