On December 1, it will be a year that we have lived in this house. It's incredible though how some parts of the house still feel as if we have just moved in. I'm embarrassed to say that the biggest bedroom mess is not in my son's room, no he is a neat freak. The biggest mess is not in my 1 year old darling daughter's room. No, the messiest bedroom of the house is in fact mine and Mr BAM's. Somewhere  along the way every piece of clothing the kids have grown out of, every broken toy and abandoned toy has ended up in our room.
But truth be told, I can't just blame it all on them. Some of their items like first shoes, hats a sweaters, I have wanted to hang onto for sentimental reasons.
But the reality is that there is no need for all these items. And with the recent Hurricane that hurtled through New York and surrounding areas causing much damage, I thought their was no better time than now to clean up and move out items that others could put to better use. The first place I started was with my dresser. It is an absolute mess and I tried to sort my clothing into piles – never wear, sometimes wear, always wear. But this was easier said than done. Their were clothes in there that I did not even know I still had! The separate piles weren't really working, my toddler thought it was an invitation to roll around in the mountain of clothes.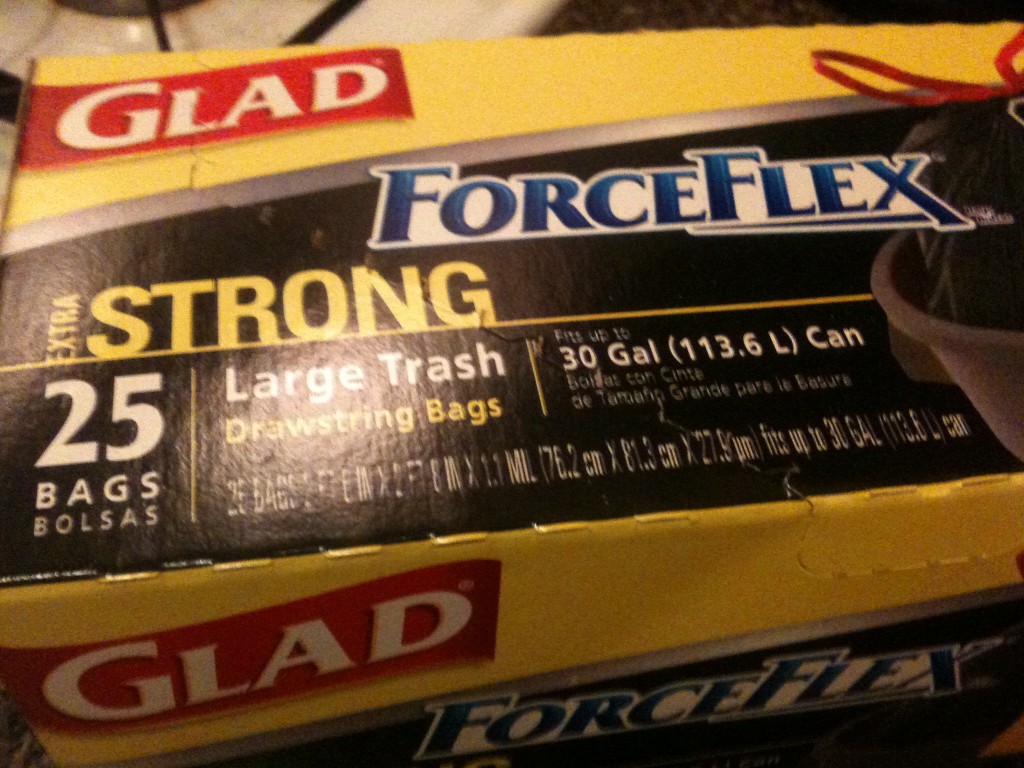 So, instead I decided to pull out the big guns – the GLAD ForceFlex Extra Strong large trash bags. I opened one up and started piling in all the clothes I could donate as well as other items like never been used pull-ups, toys, hats and baby clothes. I admit, I was a bit sad about letting go of the baby clothes, but I know a mother somewhere who has lost everything to flooding will appreciate the clothes for her child.
I had a huuuge amount of clothes to donate and thankfully the GLAD trash bag was able to withstand th weight. The unique diamond texture stretched under the weight of all the clothes and never tore.
The best part of taming this mess is that I now have a much more serene and peaceful bedroom. I love that the ForceFlex GLAD Bags actually feel strong when you leave them up to carry. Some garbage bags feel as if they are going to split right open and you can even see it happening right before you! With these ones, they held a big load and still seemed like they could hold more.
Check out Glad's "After the Wild Life" on Facebook, Like Glad on Facebook and play 'Missing in the Mess'!
disclosure: I participated in a campaign on behalf of Mom Central Consulting for Glad. I received products to facilitate my review as well as a promotional item as a thank-you for participating.