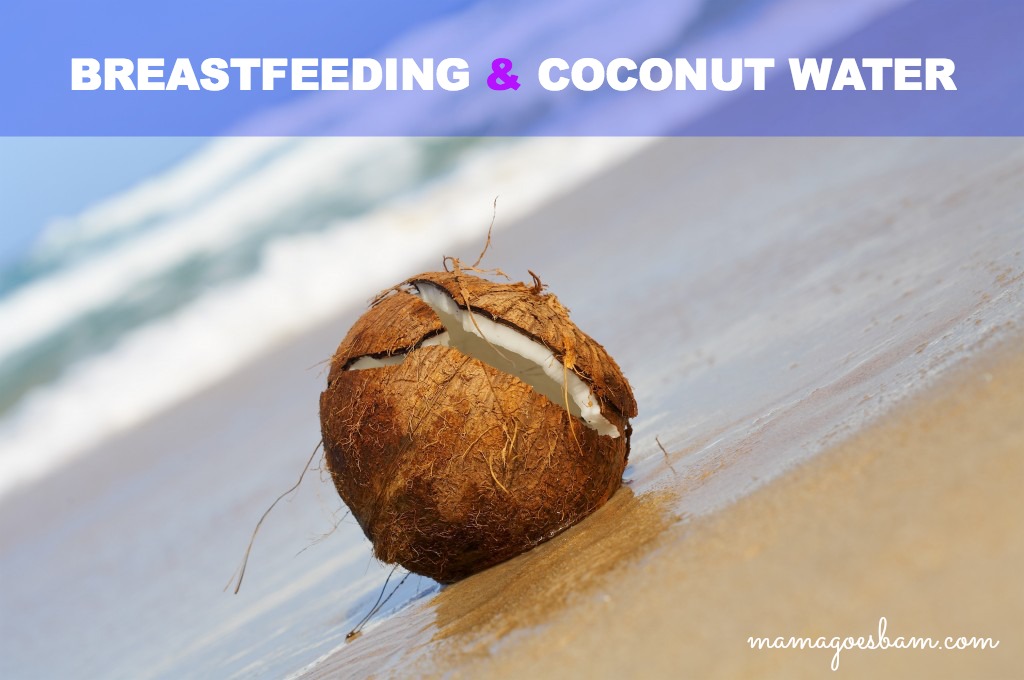 Image thanks to © Dmitry Ersler 
When I had Mr P I was scared about exercising and breastfeeding at the same time. I all but gave up exercise because I didn't want to be one of those women who doubted her milk production after resuming exercise. Sure, I kept up a walking routine, but that was it.
This time around I'm better educated and know that it is totally possible to keep exercising  while breastfeeding, the key is staying super hydrated. I'm already drinking well above the recommended 8-10 glasses a day, but still it is important to make sure that I stay hydrated. Big Monkey fully supports my desire to stay fit even during these first few months of our daughter's life, so he has done some research and found me the elixir to rehydration – coconut water. Coconut water is the liquid you hear swishing around when you shake a coconut. It is not to be confused with the creamy coconut milk often used in thai dishes. Coconut milk is the product of white coconut flesh all mashed up.
I did my own research and it appears that Coconut water is the all natural sport drink.
One of the most remarkable characteristics of coconut water is its chemical profile and mineral content. The primary minerals or electrolytes in coconut water are essentially the same as those found in human blood.
~ from  Selina Naturally
So next time you think about grabbing a sports drink after your workout, look for a can of coconut water at your local health food stores or even better crack open a coconut from your fruit and veggie shop. I downed half a can after my run this past week and the taste is not as sweet as I remember it as a child. My parents are from Barbados and so they drink coconut water, eat the flesh and make coconut bread. I loved the sweet bread but was never keen on the water back then.
Want to see how I open a young coconut for its refreshing water? Check out the video!