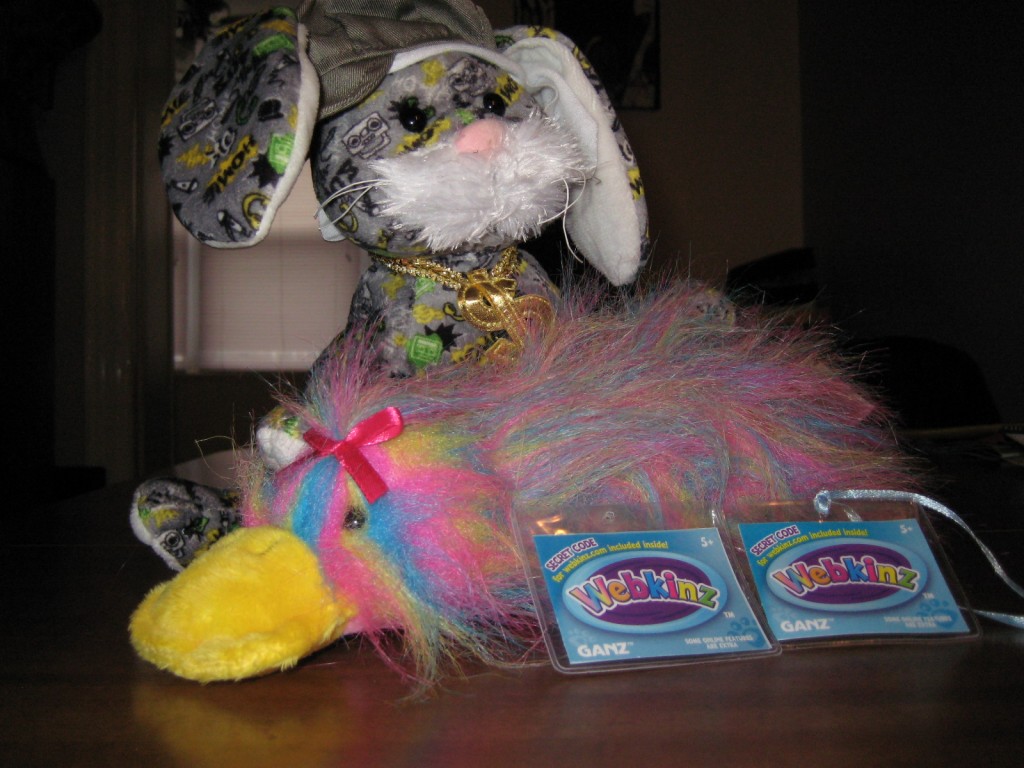 Have you heard of Webkinz? They are plush toys that you adopt into your house and they come alive online through WebKinz World. After going through the adoption process online including naming your new plush friend, your child then gets to build a home for their new friend and keeping it safe and healthy. Part of keeping your Webkinz happy is making sure that they are fed and enteratined, whether that be with a new TV, couch or by playing one of the many mini-games that are housed in the Webkinz World.
My son just turned 5 in September, so I was interested to see how appropriate playing Webkinz online would be for him. Webkinz are meant to be suitable for 5 years plus. He has been playing games on his my iPhone since he was at least 3 and in the last year he has also started playing on his Dad's iPad.  We haven't had a huge amount of success at find lots of computer games that he can play for longer than 5 or 10 minutes. Alot of the game play is a little too involved – requiring use of the arrow keys, space bar all at the same time is a bit much for him.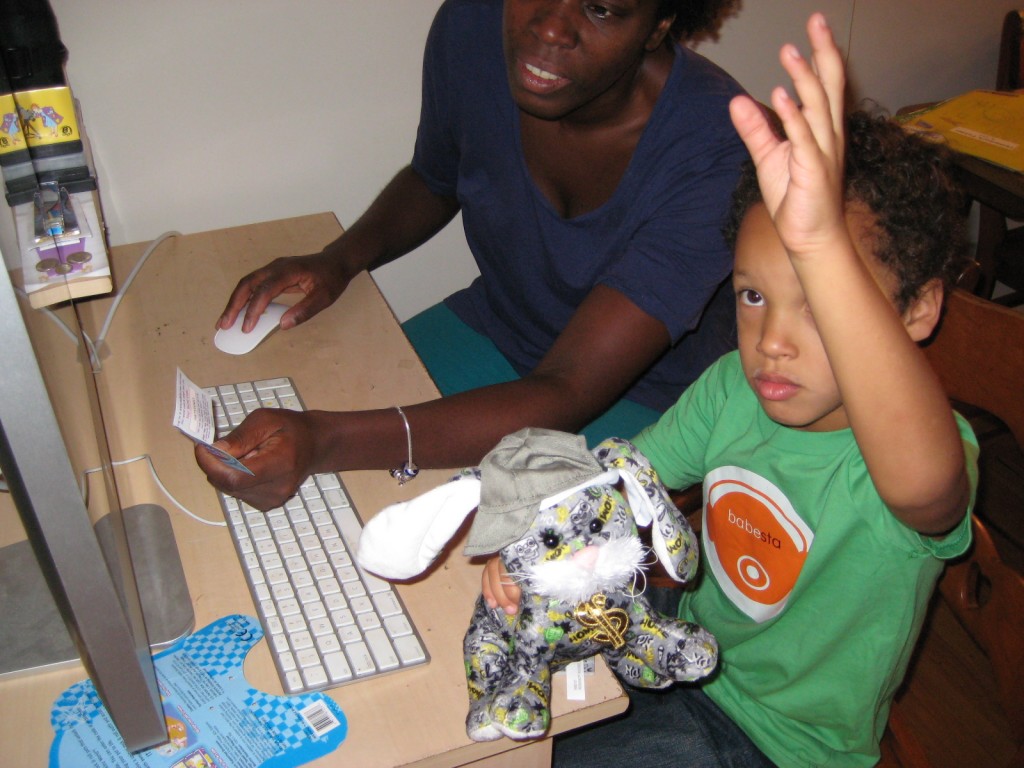 He loved seeing his plush toy come to life as we entered the code (code comes attached to the plush toy) at the Adoption Centre. The interface takes a little getting used to, with windows popping up on top of windows, I even sometimes lost track of where we were, and what screen we were meant to be on. I had to sometimes shut a few windows down so that the playing space felt easier to move around.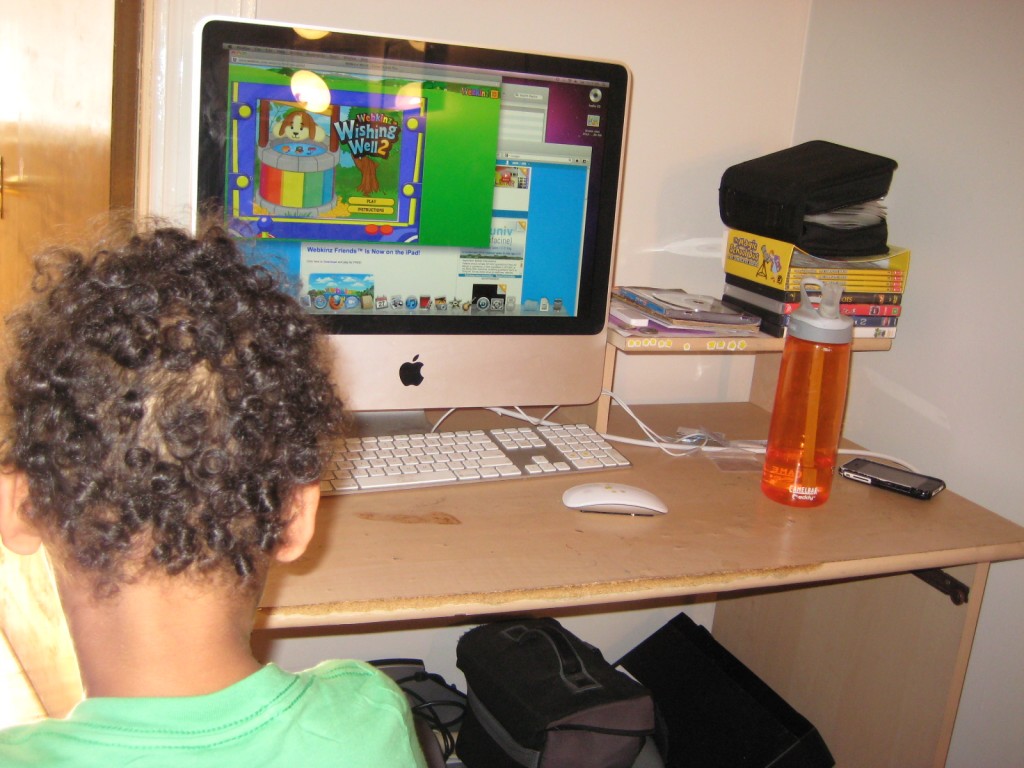 I was surprised that an hour passed with me and my little dude playing at the computer together. I think the initial phase of getting to know the interface, finding new games to play, and shopping to decorate the house was actually quite an involved and fun time. I thought I might have been able to let him take the driver's seat a bit more and navigate around with the mouse, but he found it more enjoyable for me to actually click around.
Our only frustration was not being able to complete one of our assigned missions because for the life of us, we just couldn't find where we needed to go.
I liked that we were able to make purchases to furnish his Wekinz' houses and I didn't have to worry about spending actual cash. I felt safe leaving him at the computer and not having to worry about him making real cash purchase I wasn't aware of. I never once had to take out my credit card for the setup.
Overall it is a safe environment for a child to play in. Their are various levels of engagement, from just hanging out at home, to playing games and visiting the doctor for your Webkinz health check. I think that at 5 years old, you definitely need continuous parent interaction as their is alot of onscreen reading to do that most 5 years I know would not be able to read. But it is a nice combination of super plush cute toys and online gaming that you can trust.
Interested in getting your won Webkinz?
Check out the Webkinz Facebook game which seemed to have an even simpler game play than Webkinz World that your kids will definitely enjoy. You don't need an actual plush toy to start enjoying Webkinz on Facebook. If you are interested in getting your little ones a plush Webkinz for the holidays complete with a code to unlock the online world, check out the Webkinz store locator to find out where to buy one.
If you need ideas for which Webkinz would best suit your littlies, check out the Webkinz Holiday Gift Guide or chat to them on Twitter.
disclosure:  I participated in a campaign on behalf of Mom Central Consulting for Webkinz. I received a product sample and a promotional item to thank me for participating.