Over the holidays, our family will be traveling by bus to my parents. One of our tricks for keeping the kids happy and entertained is to load up the iPad with new games and fun things to do for both Mr 5 years old and now even little sister at 1 years old is getting in on the act!
I recently had the chance to review cuddly plush Webkinz toys and its accompanying online world, so I was interested when I heard they now have a free iPad app. The iPad is by far the device that my kids prefer playing on. It is also my preference as it is the most sturdy. They can poke, and swipe quite easily and I don't have to cringe as they bang it with their little fingers. We have house rules on how to treat all devices "nicely", but sometimes their manual dexterity can't keep up with what is required of a game especially on the computer.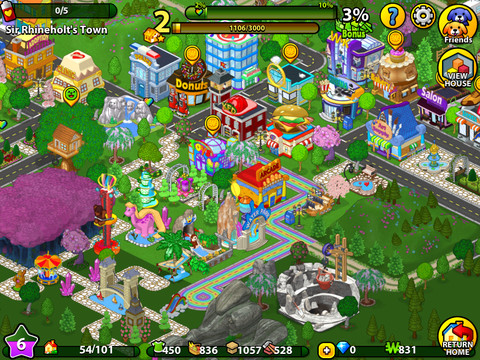 This game is definitely not for my 1 year old, but my son and I downloaded it and started it up on the iPad.
Though we have 2 adopted Webkinz in Kinzville, it is still nice to know that we do not have to have a real-life Webkinz to play this iPad version – anyone can register to play for free.
With game play we are already familiar with, it was easy for me to help walk him through the different goals he had. Another great feature of playing on the iPad is that my son feels adventurous. He will just click on icons and try to swipe items to see what happens. I'd have to say he definitely enjoyed this game better than the computer Kinzville version. We had a good time decorating our house. My son's fave accessories are anything musical – the jukeboxes and TV screens, he likes to act out how his pet dances.
We didn't explore to the level of playing with other people, as for us it was most fun just exploring on our own. The touchscreen technology means that my son can play for much longer than he can on the computer.
You can download the WebKinz Friends app for iPad in iTunes by following this link.
What are some of your favorite free iPad apps for kids?
disclosure:  I participated in a campaign on behalf of Mom Central Consulting for Webkinz. I received a promotional item to thank me for participating.