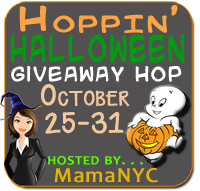 Welcome to the Hoppin' Halloween Giveaway Hop hosted by MamaNYC! The silly season is just around the corner, so a group of over 90 bloggers have decided to get together to offer all sorts of great prizes – you are sure to find something right for you! This event runs from October 25-31st so you will definitely have plenty of time to enter all of our giveaways. So first off, enter my giveaway for KleenSlate paddles and then check out the giveaways on the linky below.
Good luck and Happy Halloween!
My Mr P started kindergarten in September and as a former teacher, I am surprised by how involved his curriculum is. When I taught, kindergarten kids spent much more time taking part in role playing, story time, songs and physical play. Times have changed and a kindergartener has a very stringent set of milestones they need to meet, including the ability to spell what seems like a gazillion sight words, know how to count to 100 without stumbling as well as efficient writing of their ABCs.
Thankfully he had a very good start at his pre-school and already has a grasp of most of these concepts. But, of course he can always use more practice, particularly with his sight words (these are words like mom, dad, can, and, & you that he should know just by sight).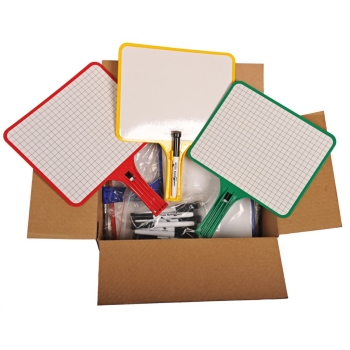 This is where the KleenSlate paddles come in. We have trialed a range of 2-sided rectangular paddles and have used them just about everyday after school.
Increase Communication with your Child
Beyond using the lined sides of the paddle to practice writing the alphabet and numbers, we've really been enjoying the blank side as well. Its amazing how much one little boy can open up when he is first given the option to draw the answer to something I ask him. He doesn't have any problems expressing himself, but open-ended questions like "how was your day?" and "what did you do today?" are too complex and often only elicit a one word answer. What I'm looking for is conversation, so if I get him to draw the answer first, then he has to pinpoint in on a specific aspect of his day. Then, we're off! He's describing that one image in the book he read, telling me how it made him feel and who else in the class enjoyed it. It's great! I can only imagine how well this would work with a child who is introspective or doesn't talk much.
Next, I'll help him write out a word or short sentence to describe his picture from the other side of the paddle. The dashed lines help him write between the lines, perfecting his penmanship.
This is such an excellent way to wind down, find out more about his day and just tap into his imagination.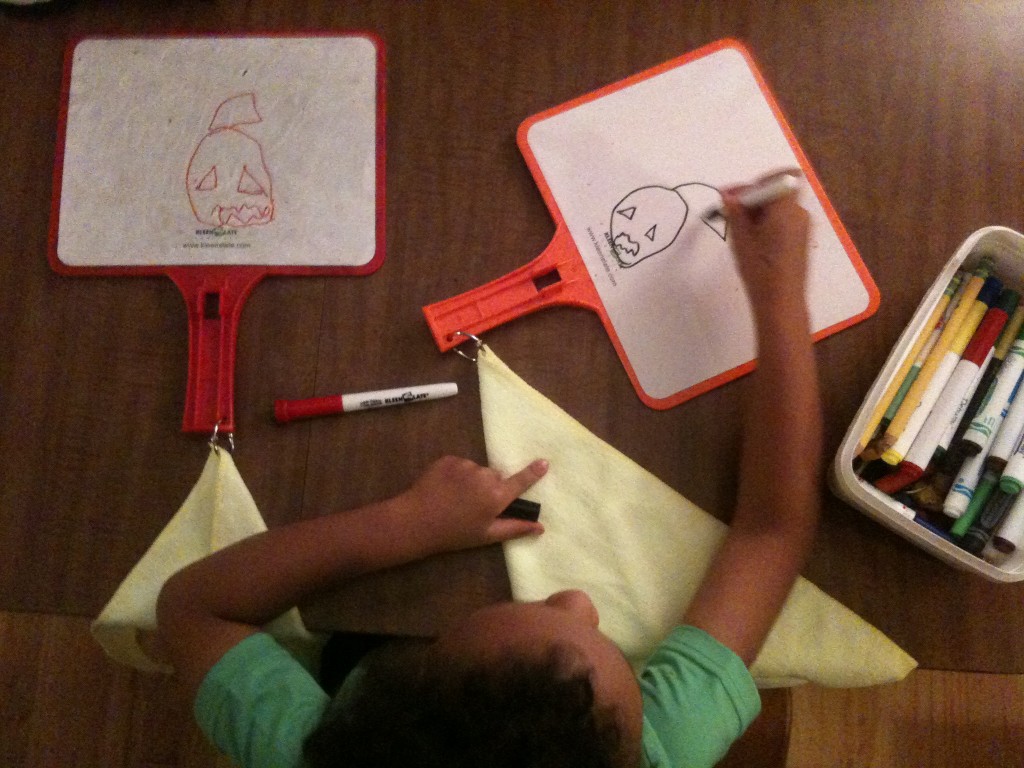 What the Mama Likes About KleenSlate
The colorful markers are easy to grip for my little boy's hands. Best of all, no stinky smells that you usually get with dry-erase markers, just the bright colors kids love to play with
The 2 sided paddles are inexpensive and as a bonus you can extend the life of the paddle with adhesive surfaces
You can order just the paddles or the all-inclusive sets that include the eraser wipe attached to the handle with the marker that sits right in the handle
A fun interactive way for me to hang out with my Mr P. We do drawings, spell words, come up with math and spelling games and I'm sure that is just the beginning
The fact that a teacher invented this brilliant product. She's working with kids all the time and obviously knows what works to help them learn and retain in a fun way
Check out the KleenSlate website for more ideas on how you can use the dry erase 2 sided paddles – from the board room, to the classroom and even in the hospital. You can also see the different variety of rectangular and circular paddles. Catch up with KleenSlate on
Twitter
and
Facebook
.
Now for the giveaway! Simply fill out the easy rafflecopter below to be in to win a prize pack of paddles, markers and erasers from KleenSlate. The only mandatory entry is your email, but of course the more options you enter, the more chances you have of winning.
<!– start InLinkz script –>

<!– end InLinkz script –>