The Shake, Rattle & Roll Blog Hop Event begins May 22nd and ends on June 5th. Over 100 blogs will be featuring great prizes for babies, toddlers, and kids of all ages! I will be featuring a fantastic prize for toddlers so head back here next week to find out more.
Bloggers can still sign up til May 14. You can learn more about the event and sign up by visiting She Promotes. I am so excited to announce the Grand Prize sponsor for the event. Drum roll please…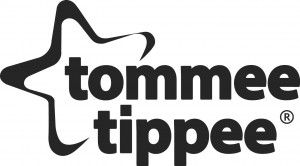 As some of you may know that have been reading this blog for the last 6 months, My daughter and I had a stay in hospital just 2 weeks after she was born. It was exhausting and my husband hoped to be able to give my daughter some bottles so that I could catch some extra sleep. He headed off to Toys R Us completely unsure of what kind of pump to purchase. He was talked through the features of Tommee Tippee's Closer to Nature electric pump and decided on purchasing it. I am so happy he did and would recommend it to anyone.
I love Tommee Tippee.
So that is why I am happy to announce that one lucky winner will win a Closer to Nature DECT Audio Sensor Pad Monitor valued at $149.99!
Features of the Closer to Nature DECT Audio Sensor Pad Monitor include
Sensisleep™ Pad to monitor baby's movement
Baby's room temperature displayed on parent unit
Talk-back feature to comfort and reassure baby with your voice from afar
Adjustable gentle night light with a remote control feature from parent unit
Easy to read LCD displays
Rechargeable docking station for parent unit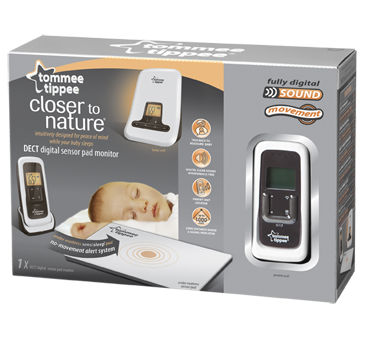 Be sure to come back on May 22nd to enter for your chance to win the Closer to Nature DECT Audio Sensor Pad Monitor and other great prizes as part of the Shake, Rattle, & Roll Giveaway Event!