The other day on Facebook,  I asked Mama Goes BAM readers what dishes make up their Thanksgiving dinner. You were definitely the right people to ask. You inspired me with quiches and casseroles I had never heard of. So what did I do next? I scoured Pinterest and blogs looking for some of the yummiest recipes that I could find. Below are a selection of what I found from some great foodie bloggers.
If you still need Thanksgiving dinner ideas, make sure to click through to the recipes listed below pictured clockwise starting from the top left hand corner. Some of these blogs I visit regularly for coking ideas, while others are completely new to me. The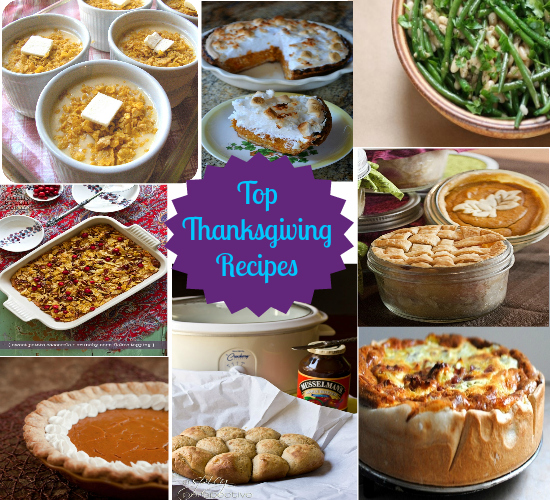 *All photos used in the above collage are copyrighted to the individual blog owners.
What else is on your Thanksgiving Dinner Menu?