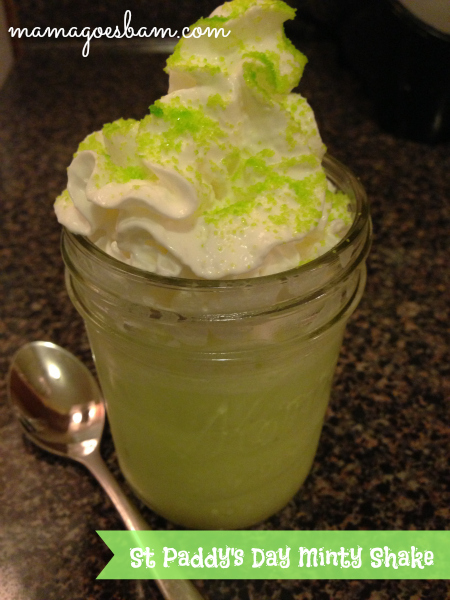 Wowsers, can you believe St Patricks' Day is just around the corner? Back in the day, it used to be all about drinking green beer for the day and the St Patrick's Day parade. The stores have already switched over to Easter mode and bypassed St Paddy's, but for me it is a fun holiday! Last year was our first St Pat's in the US and one of the themes that I really remember was when the Shamrock Shake came back to McDonald's. We didn't have these shakes in New Zealand, so I was intrigued.
I only had to check my Facebook stream to see people gushing about the limited time only green minty shake. And those who couldn't find it were in absolute despair. It didn't sound like anything much, but then…
We had taken the bus to a different part of Brooklyn just to scope out the area as we'd only been in Brooklyn for 3 months when we saw a large sign at McDonald's proclaiming that the (in)famous Shamrock Shake could be found within. I told my husband about all the hubub the Shamrock Shake had created – limited time, limited locations and a yummy out of this world taste that had people dashing in just for a drink of one.
So in we went, tasted it and boy oh boy it was good. A milky, creamy green concoction topped with whipped cream. Let it  be known that I only had the one, mainly cause I could feel my hips expanding as I drank it.
As St Patrick's Day is rolling around again, I'm starting to see mention of the shake. So I thought why don't I give it a go, it can't be that hard – well it wasn't, and the taste was just as good as the restaurant bought one. In fact, it was probably better because I felt so clever blending out this copycat AND it was cool to watch Mr p's eyes light up as the shake turned green in the blender.
Ingredients (makes 2 servings)
1 1/2 cups of milk
3 scoops of vanilla ice cream
10 drops of green food coloring
1/4 tsp of peppermint extract
whipped cream for topping
green sugar to garnish (optional, make your own green sugar recipe)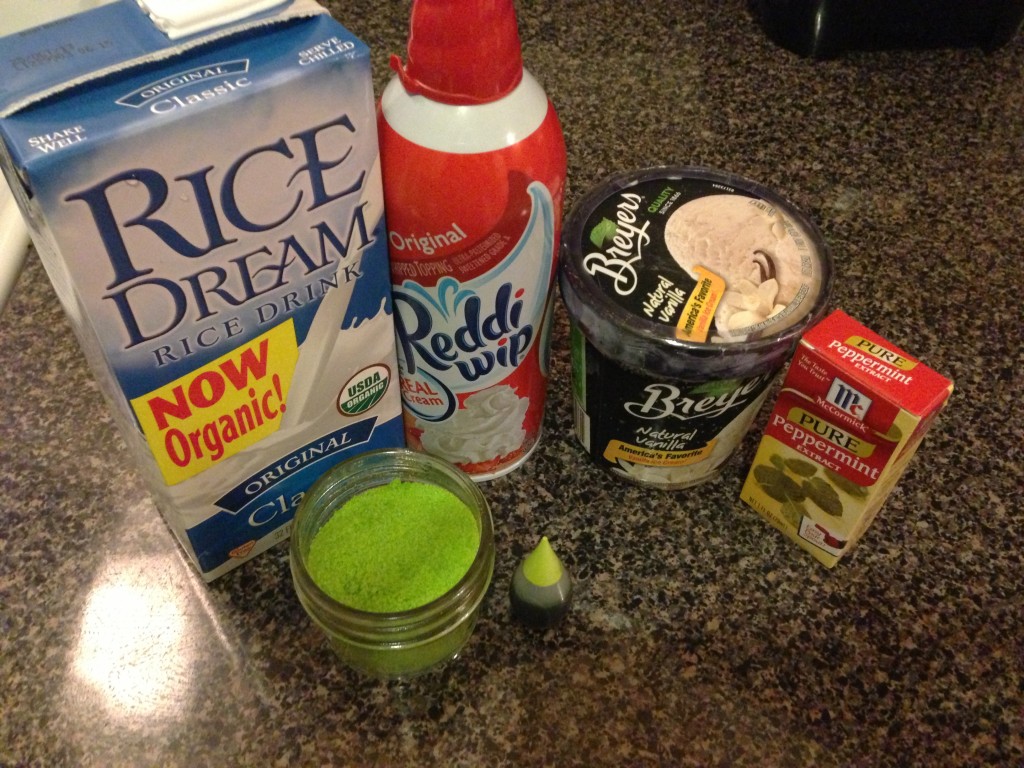 Directions
Add all the ingredients together in a blender, except for the whipped cream and the sugar to garnish. Blend on medium speed for just a few seconds. You don't want it to be totally liquid, it's a shake right? There is not much that can go wrong with this shake except for the peppermint extract. DANGER DANGER! This can have a terrible after taste and actually be quite difficult to drink if you put a drop over the 1/4 teaspoon. Trust me, I made some up the other night for myself Mr BAM and Mr P, and as I was measuring the extract ove the blender I poured too much. I didn't think much of it until I tasted it. It packed an almost bitter punch with a strong afterburn on my tongue. The lesson learnt is to measure carefully, better to be a little under than over. And to be even safer, do not measure the peppermint extract over the blender just in case you do pour too much.
I topped my Minty Shake with whipped cream and then sprinkled green colored sugar to give it some pizzazz. It is so easy to make colored sugar, I've got the low down on how to do it here.
Looking for more St Patrick's Day recipes? Then check out the linky below.
What are your go-to St Patrick's Day crafts and recipes?