The Dekalb Markets are boasting a slightly different from the usual Sant-A-Box. Unfortunately, Santa was back in the North Pole and is only at the markets to meet boys and girls on the weekends. Thankfully Monkey #1 was not upset, he liked the idea that Santa was busy getting his toys together. Secondly, I may have discovered an area of Brooklyn what will likely become my shopping dream spot – from outdoor Fulton Mall to the Dekalb Markets.
Get everything you need on your Christmas shopping list in this short radius, which is a bonus if shopping with kids. The Mall has iconic Macy's, Cookie's Children's department store, endless discount shoe shops and electronic stores. I'll be back to get new running shoes as I saw my dream Nikes that retailed for $250 in New Zealand only $60 here, oh, oh! Of course the Mall is more frantic than the Market but it's still a good one stop shop area to cross items off your list. Plus, the lights are stunning at night – Monkey #1 even enjoyed the lights off in the daytime and the Christmas trees.
The feel at the Market was very laid back, with friendly shop owners (many of them the artisans themselves) and the local Brooklyn radio station setting up to spin some beats in the sunshine. Again so much to choose from. With handmade jewelry, clothes and toys just some of what was on offer, there are also yummy eateries at the heart of the market.
Even though Santa was not there, we got to visit his "box" which satisfied my little dude.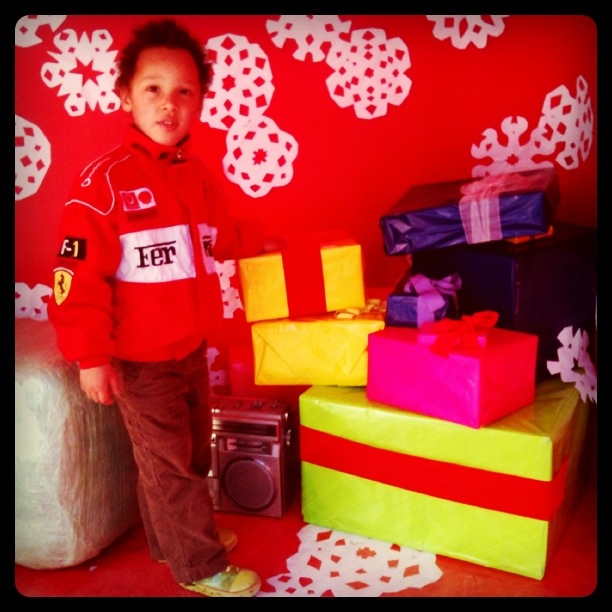 A variety of food to choose from including mini-donuts, pies, cupcakes and breakfast fare. Seeing as we both have a sweet tooth we opted for Cupcakes at Robicelli's which were yummo. We grabbed The Hansel (Gingerbread cake, white chocolate pudding, speculoos buttercream, white chocolate dipped gingerbread man), Milk & Cookies (Brown sugar chocolate chip cake, mascarpone buttercream, chopped chocolate chip cookies) and Chocolate Candy Cane (Chocolate mint cake, peppermint buttercream, crushed candy canes).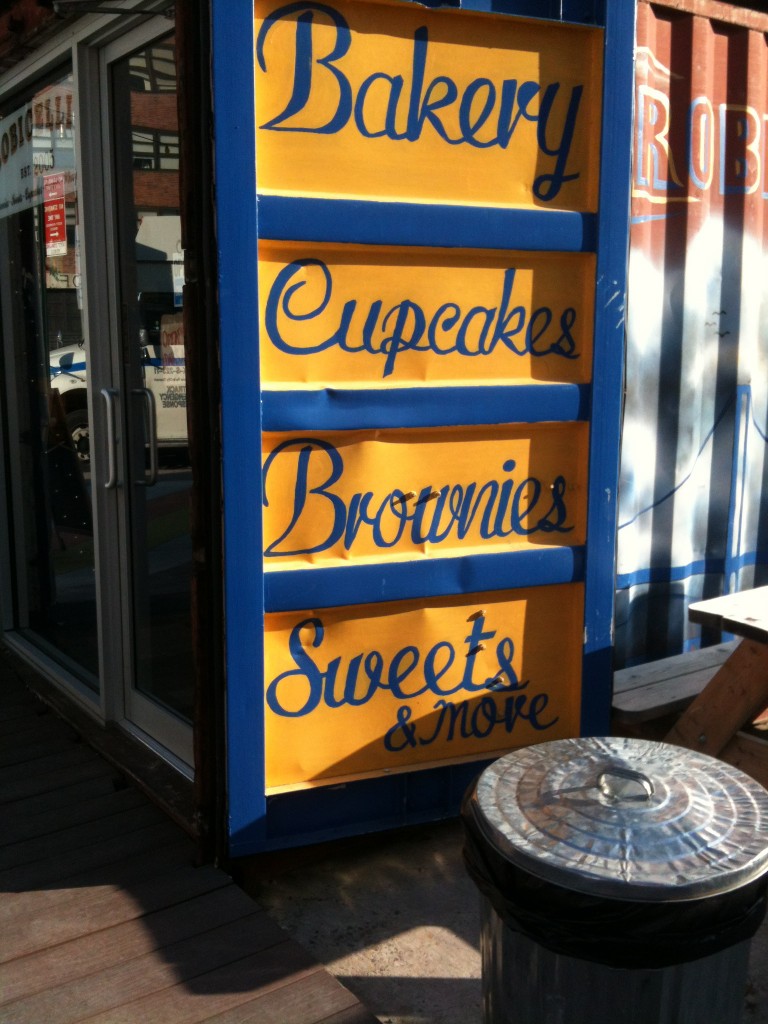 It's worth mentioning that all the shop owners where I went were friendly  and helpful and the quality of what was on offer was top notch. Good people, good prices and local stuff – what more could you ask for. Many of them also offer online shopping. Here are a few of the places I visited and will be sure to return to.
Have you been to the Dekalb Markets? If your not in New York what's your go-to shopping destination – indoor malls, outdoor malls, online or markets?