disclosure: This is a sponsored post as part of the Shaklee Corporation blogger program. I have received free products, online support and incentives for participating in the Shaklee Corporation blogger program. My opinions are my own.  People following the weight-loss portion of the Shaklee 180™ Program can expect to lose 1-2 pounds per week. I am also a Shaklee Independent Distributor.
Whoa, here we are rolling into just over halfway through month 4 of my journey on the Shaklee 180™ weight management program. If you watched my video from last month you'll see that I was a little underwhelmed by my month 3 progress. To be fair, I was losing weight and trying to stay positive about this fact, but the numbers had slowed from 7 pound weight loss in one month to just a meager 3 pounds (insert sad panda face here).
This month, I decided to go a little Sigmund Freud on myself and examine where this anger towards myself was coming from. In a nutshell, this is what I decided…
Losing weight is hard, y'all!
I take part in what I consider to be a moderate amount of physical activity 3-5 times per week (depending on the week). But when life kicks me in the butt, I get really down on myself. I'm someone that doesn't function past zombie level when my sleep is interrupted, and last month as well as the beginning of this month it was. You see  this beautiful girl, this beautiful ray of light, yes my Little Miss 19 month old ball of energy. She decided to go from a reasonably good sleeper, sleeping from 7:30 at night til anywhere from 6:30-7 in the morning. And then turned into waking in the middle of the night for hours at a time to then waking for the day anywhere from 5-6 in the morning! Aye, ay, ay! This was just not working for this mama.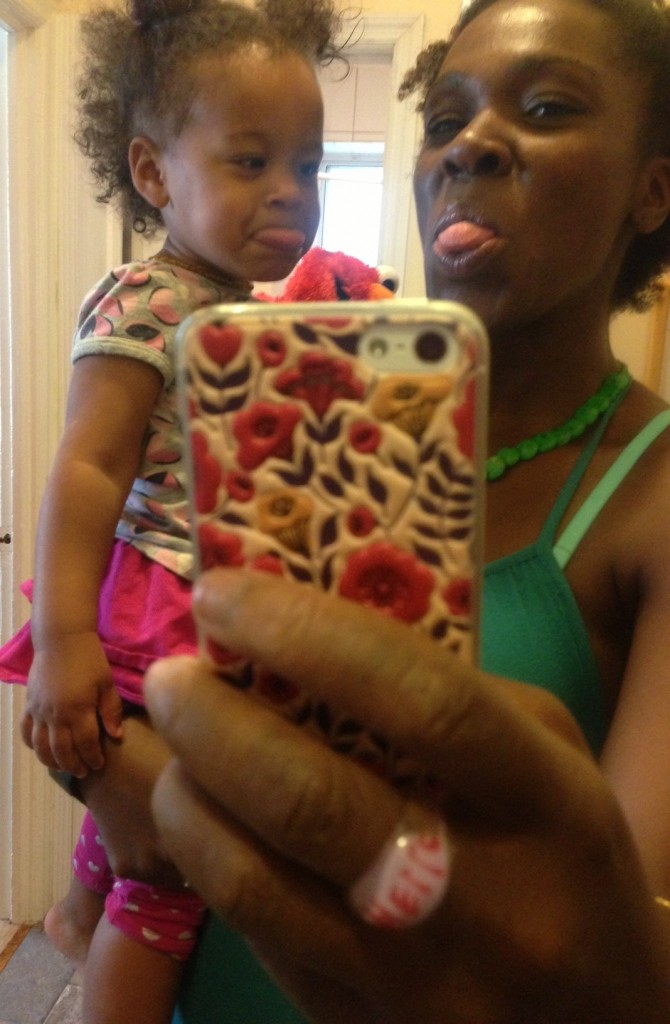 Part of what I knew I had to do if Shaklee 180™ was going to be successful for me was to start to cut out the late nights on the computer and get to bed earlier. I was mostly starting to do this before Shaklee, but in the past 3 months I had gotten even better at it, opting to turn off the computer and either go to bed uber early or sneak in another metabolic boosting 15-20 minute workout. So her changes in sleep were setting me back.
I need my sleep. I need my sleep so that I can get up at 5:30 in the morning and run my 3-5 miles before the rest of the house has even began to stir. I need my morning run to energize me for the day. I need energy for the day because I work 40 hours a week as a Social Media Strategist at a job I love, with a company and clients that I adore. I need my sleep to keep writing here and connecting with you all here at Mama Goes BAM…You get the picture.
As soon as my sleep pattern falls apart, the other facets of my life crumble around me. I feel lethargic – so I don't want to exercise. I get grumpy – so I start to snack. I'm tired in the evening – so I feel as if I can't even fit in a 20 minute workout. I'm just not fun to be around, and the cycle continues. Because my brain was so foggy, it took a fellow Shaklee Blogger Emily to point out a somewhat obvious fix to the sleep problem – get the girl blackout shades.
Here we are just over a week since putting up blinds and Little Miss has now consistently slept til 7 (and even 7:30!) straight through the night for the past 4 days. Hooray! This mama is happy again!
So, I just want to reiterate that weight loss is hard! Don't ever think it is going to be easy. BUT, and this is a big BUT (not my big butt!) if it is something that you want and are prepared to work at, the results are worth it.
Their will be challenges along the way, but part of the weight loss proces is mental toughness, having the wherewithal to reach out for help when needed to get that push you need to keep going (shoutout to ALL the Shaklee Bloggers!).
I'm fortunate that I have the Shaklee 180™ products to keep me on track and minimize any railroading that I may do to myself. I'm still a big fan of the smoothies, the meal replacement bars and have been having fun trying new twists on the smoothies (hello matcha green tea added to the Vanilla Smoothie mix!).
As I close in on what I think is my goal weight, it is getting tougher to move the weight along with getting my sleep back on track. I'm working through losing the last couple of pounds, and I can't wait to share with you in another post next week my ninja tactics for staying on track !
As always, remember to follow along with me and the other Shaklee bloggers using the hashtag #Shakleeblogger on Twitter (@OMGhada) and Instagram (@ghadav).
How do you get back on the health train when life derails you?