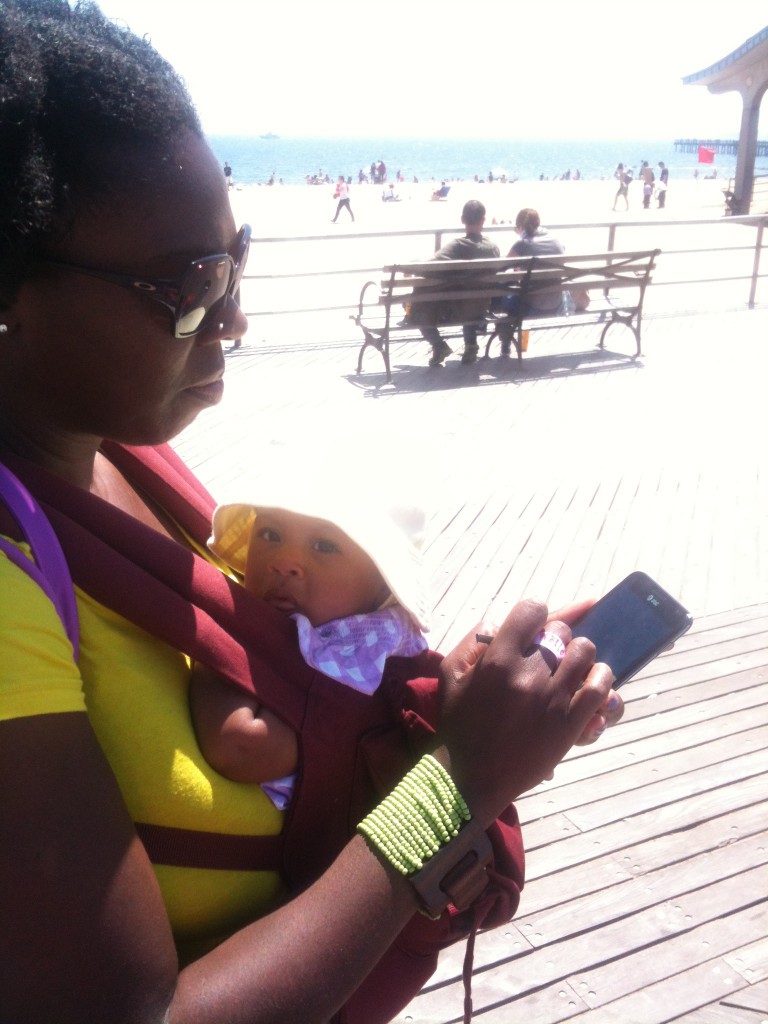 I am a long time geek from way back. I used to write a blog about mobile phone apps (before the iPhone was all the rage) and gadgets that I coveted. I still get all caught up in gadgets, but with diaper bags, carriers and strollers I like to streamline as much as I can. I normally leave the house with my iPhone, camera and Vado pocket video camera – the iPad stays at home. But I do wish that I could get it down to even less.
The other day when I was in at T-Mobile I had a look at a Samsung Galaxy and I instantly fell in love.
This bad boy fits so nicely into the palm of your hand. Not only is it a phone, but it is also a tablet. I didn't get to do much more than talk to the sales assistant about its features as well as hold it (did I mention it felt good in my hands?) as it wasn't hooked up to do anything. But, let's just say I fell in love. I've vowed to get a better look at one seeing as I need to upgrade my phone real soon.
So, Imagine my happiness when I saw 2 dudes wearing Samsung Galaxy t-shirts walking around on the Coney Island Boardwalk yesterday. And yes, they were holding one each. I beelined over to see what was going on. They were offering free Mother's Day Cards via their Touchnote app. Basically, we posed for a picture, I wrote the postcard with the tablet pen and then they were going to email it off to me so that I could send a hard copy to my mom (I was going to have to send it to myself as the offer was only open to the US, not Canada).
This is how it works

Cool, eh? The guy who helped me out said it would take up to 2 hours for me to get the email. I've refreshed and refreshed my emails, and guess what – no email nearly 15 hours later. Boo hoo! It was such a fantastic shot of all 4 of us backing the ocean. A rare shot forever lost.
Well, I enjoyed playing with the Samsung Galaxy, I only wish I knew what the glitch was with having the postcard sent through. The sensitivity of the tablet pen was incredible,the screen was bright and I could instantly see it as mine…all my gadgets in one.