In New Zealand, Halloween is much more about adults getting dressed up for parties than about trick or treating. So last year was my son's first real Halloween here in New York City. We were living in the Upper West Side at the time on a street that has been mentioned across many blogs and hard copy magazines as one on THE best streets to trick or treat on in the Upper West Side. Needless to say, his little 4 year old brain was blown away by all the decorations and the pumpkins.
Pumpkins lined the stairs to the brownstone houses in the early days of October, but few of them were carved. My husband having grown up in New Zealand and the UK didn't have much exposure to Halloween either growing up. So between the 2 of them, they were excited to carve pumpkins by October 1st! Being from Canada and absolutely loving Halloween, I had to try and convince them to wait at least til after the 20th to carve the pumpkin – otherwise it would rot.
We discovered that one of the best ways to preserve a pumpkin was by spraying the carved edges with household cleaner. Preferably something with bleach. And guess what, it worked! Our pumpkin lasted for about a week without going moldy like the one below. This is a pumpkin carved just 6 days ago which Mr BAM forgot to spray – oops! The mold started about 3 days after it was carved.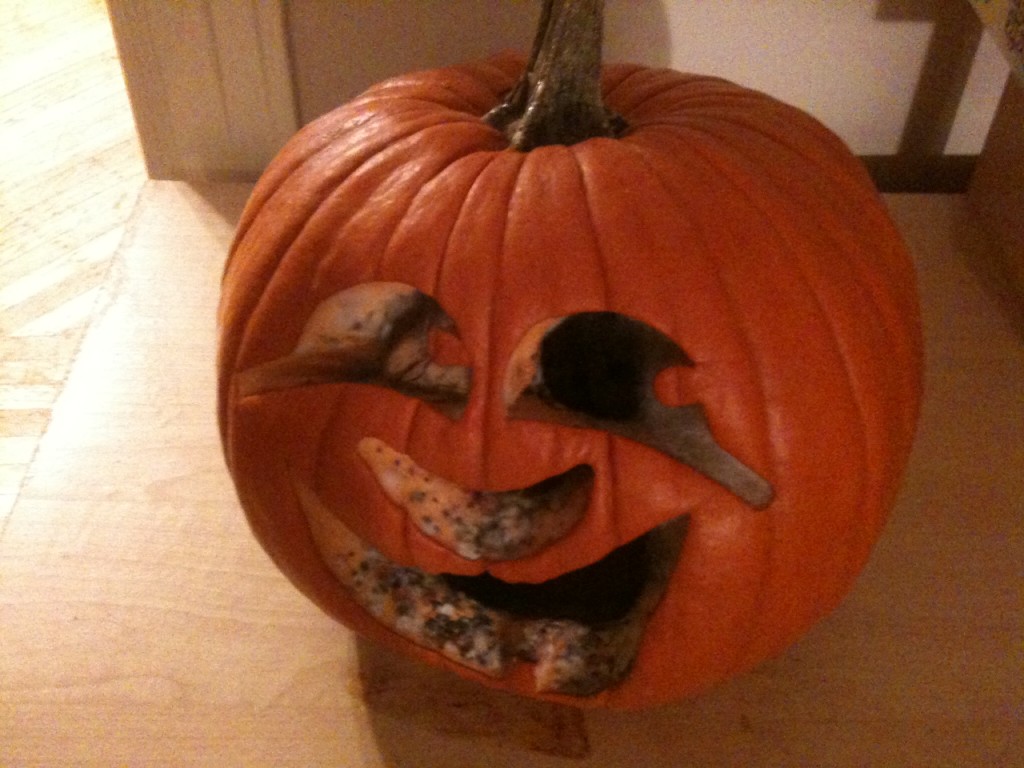 Pumpkins are pretty cheap to buy and it is fun to carve them so there is no need to get too carried away with preserving them. But it is nice if they can at least make it to Halloween

We'll be carving again this weekend and as long as we spray the entire inside of the pumpkin and all the openings, we should be good to go til the end of next week.
If you have a littlie who can't stop touching the pumpkin once it is carved, this might not be the best option. I've heard that smearing the edges and inside with Vaseline also works. I haven't tried it yet, so can't really comment.
Happy Halloween!