New York's 5 boroughs are pretty distinct and they also have pockets of neighborhoods often known for their food or their people or a combination of both. When you say "Upper West Side" to any New Yorker, it evokes visions of the stroller mafia – mothers and nannies pushing kids in strollers on wide smooth sidewalks, through family friendly cafes and shops, as well as kids comfortably hooning down the sidewalks on their scooters. The Upper West Side is one of THE neighborhoods to get all you need for your family, from kids to parents./
Their is a new addition to this family friendly neighborhood and it is called Rookie USA. I got the chance to visit the shop on the eve of their grand opening and get a sneak peek at the clothing and kid only cool stuff they would be offering once they opened. With clothing and accessories for infants all the way up to teens and carrying Nike, Levi's, Converse and Air Jordan you can easily clothe your little athlete from head to toe with hats, shirts, hoodies and jackets, pants and shorts, and shoes.
Not only is this a store, but it is an experience. Check out this custom built shoe chandelier that looms over the shoe department, pretty spectacular!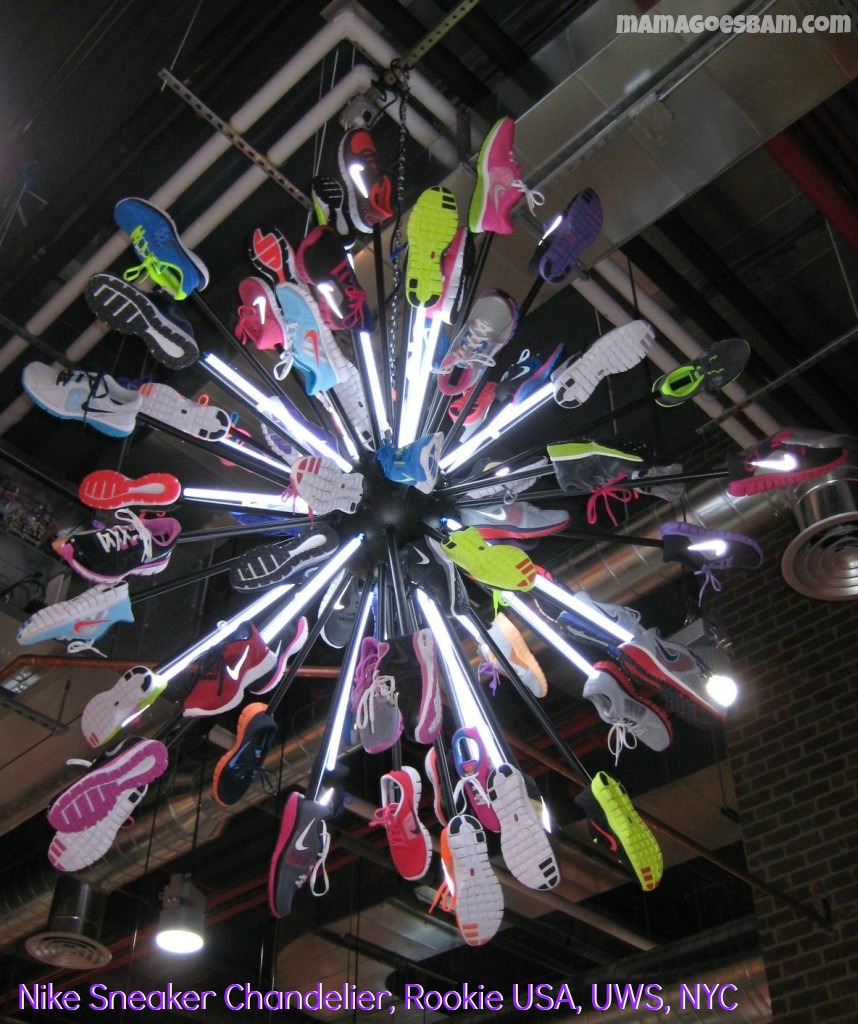 We were lucky enough for the store's owner to tell us a bit about some of the features that weren't quite ready, like the kiosk where kids will be able to make their own baseball cards.
The buzz was definitely building even as I shopped, checking an outfit out for little Miss Isla. I was the second ever person to buy something at Rookie. I decided on a 2 piece jogging pant and onesie with the saying "Love 2 Win". I thought it would be perfect for the cooler days coming around the corner. It fits her really well and the cotton is soft. Check her out with her big post milk drink chubby tummy.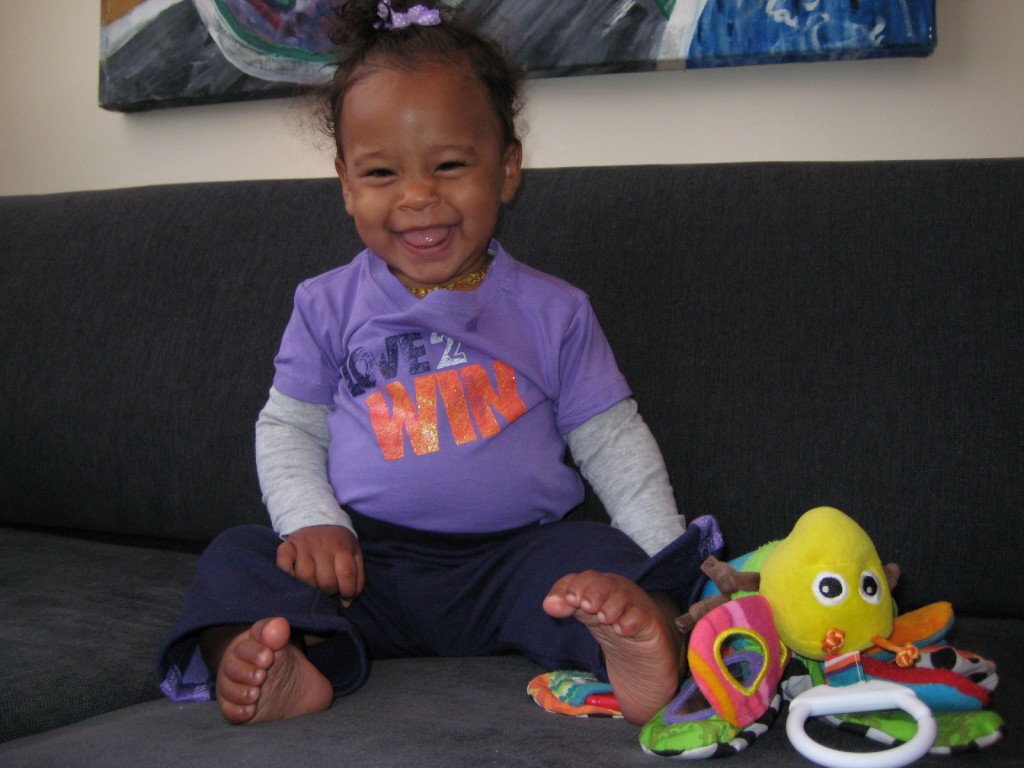 The store has such an easy layout with Infant, Boy, and Girl sections spray painted on the brick walls and basketball court markings on the floor. You can see more photos from inside the shop in my Google + album here.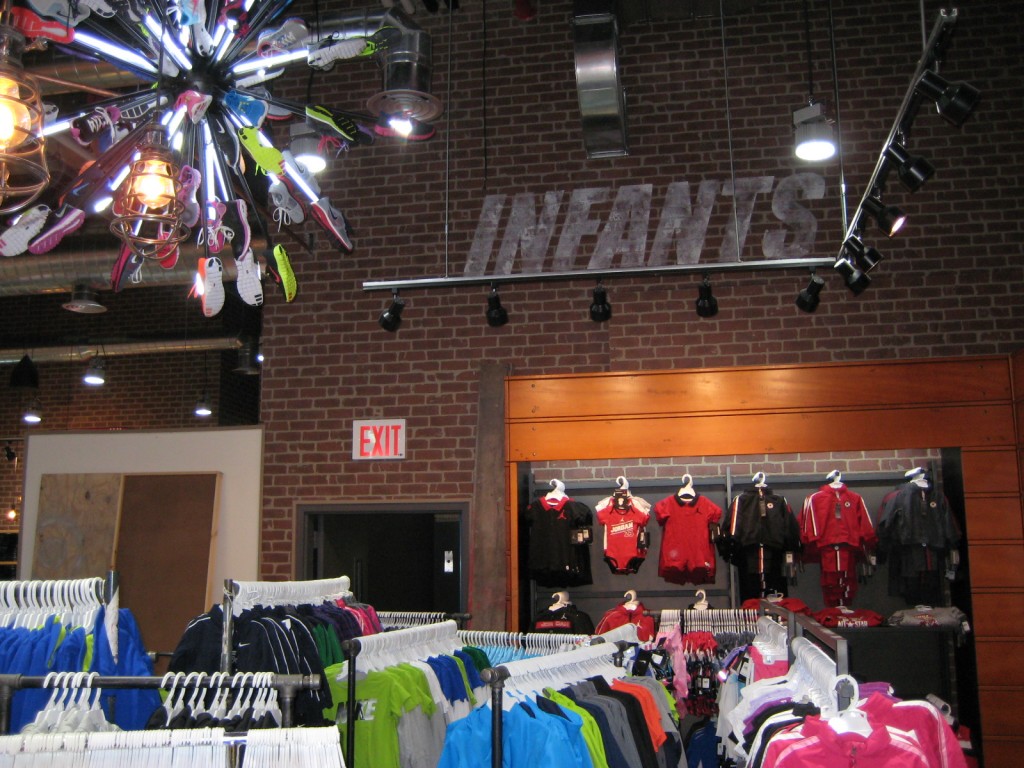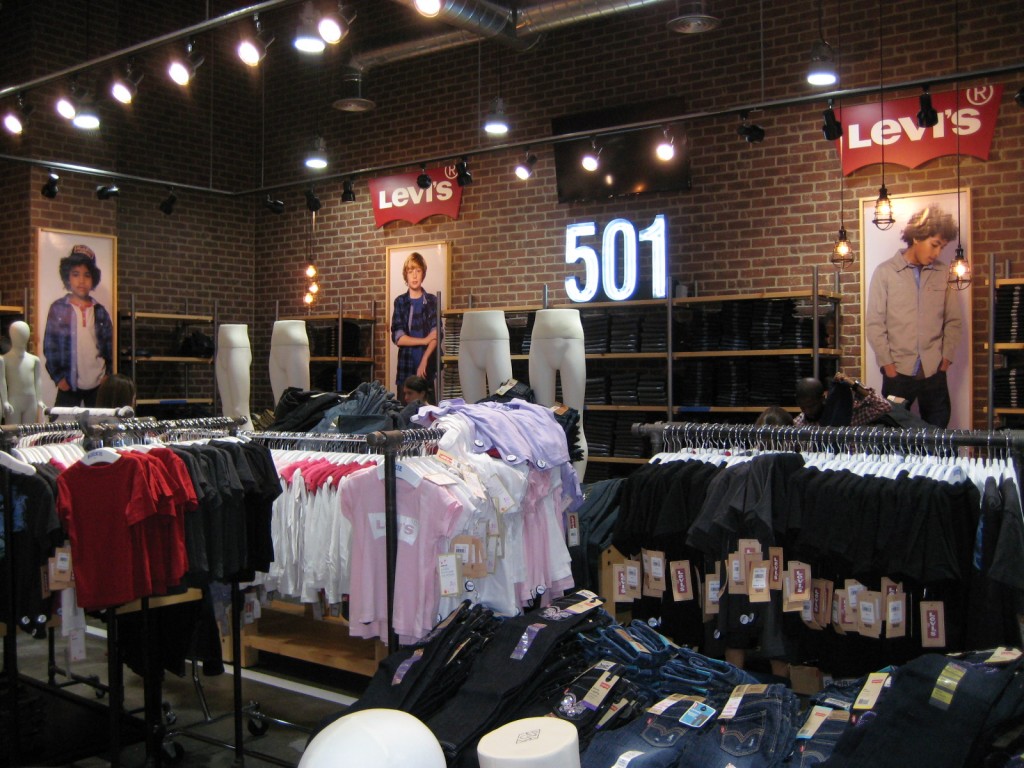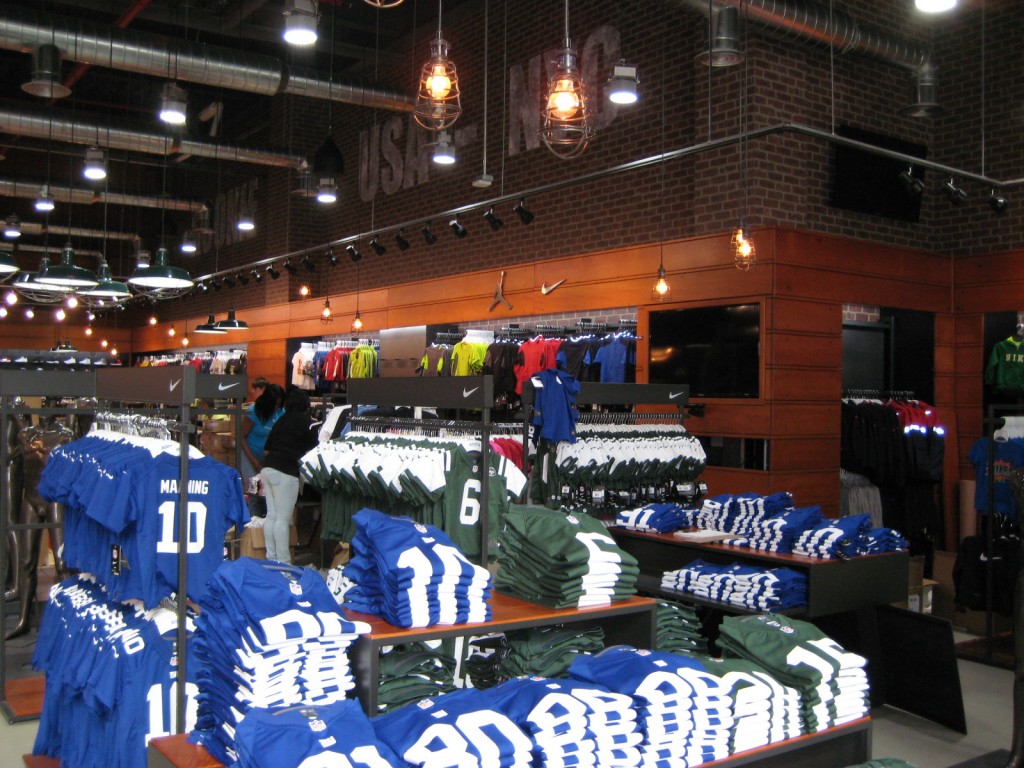 So next time you are in New York, make sure to head on up to the Upper West side where THE place to shop for kids in Manhattan just got that much better. And don't despair, their is something for the whole family in the Columbus Square where Rookie USA is – Michael's if your crafty, Duane Reade, WholeFoods, Sephora and Central Park just 2 blocks away where your little rookie can put their new running clothes to the test.
Keep up with Rookie USA on Twitter #RookieUSA and on Facebook
disclosure: I am a member of the Collective Bias™ Social Fabric® Community. This content has been compensated as part of a social shopper insights study for Collective Bias™ and Rookie USA #CBias #SocialFabric. As always all opinions are my own.