Welcome to the March Moola Madness Giveaway Hop. Myself and 100 other fantastic bloggers have organized giveaways just for you! Each blog listed in the linky below has at least one giveaway valued at at least $60. Scroll down the page to read the review and enter to win a PlasmaCar for you or the kids.
And now a word from the Grand Prize Sponsor….
Visit SaveAndMakeMoola.com (SAMM) to find the best savings and coupons codes to your favorite online stores. With over 40,000 coupon codes and deals from more than 3,100 retail partners, you can save on everything from clothing and gifts to travel and jewelry. Make sure you visit the Make Moola page for some great ways to earn a little extra cash.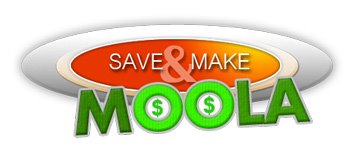 PlasmaCar Review & Giveaway
The plasmacar is a mechanical marvel that makes use of the most inexhaustible of energy sources; kid power
My son had the pleasure of trying out a PlasmaCar just in time for the wonderful spring weather we've been having. Needless to say it provided great entertainment as well as transport within the neighborhood. With a younger sister who I still babywear, one of my favorite activities when I am out and about with the 2 of them is to go for walks. My 4 year old has a whole lot of energy, so it can be tricky at times to keep up with him while wearing the 4 month old. The PlasmaCar has been a perfect accompaniement on our walks, because it can only get up to 10 km/hour (6 mph), there is no danger of him rolling out into traffic or going too fast for me to keep up. He got the hang of the handles immediately, and within minutes was maneuvering from side to side, stopping at the end of the sidewalk and even edging his PlasmaCar backwards.
Maneuverability
I was concerned that the bumps and grooves in the sidewalk would be an issue, but as you can see in the video, they weren't. I was also unsure as to how it would handle on the dips in the sidewalk leading up to sidewalks, again no need to worry. The PlasmaCar is incredibly stable and only moves from side to side when the driver moves the handles that way. The side to side motion is what keeps the PlasmaCar moving and once your littlie gets the hang of it like mine did, it becomes a bit of a challenge for them to keep it going. It is also quite the arm workout!
 Lightweight and Easy to Assemble
I brought the PlasmaCar in from the mailman and was surprised at how light it was. A large amount of the weight would have actually been in the large box used to ship it in. We took all the pieces out and scanned the instructions. From woah to go, my husband assembled the PlasmaCar in less than 15 minutes, including the time it took him to find one tool needed for assembly.
While we are out walking, we've come up with a system where I pick it up and carry it across the roads. It is light enough for me to do this without any troubles and I know Mr 4 would like to carry it across the roads himself but I prefer to do it even though he could.
Final Review
The PlasmaCar is a great way to have fun outside even when mama is too tired to run after a ball or do many of the other play activities required to keep up with the boundless energies of a toddler. It is important that kids get that outdoor play and the PlasmaCar makes it easy. No batteries or doo hickeys required, just your child's energy. I'd have to give this 2 thumbs up, as would my husband who has given it a ride a few times (it supports up to 220 lbs on a smooth flat surface).
If you are in the market for one check out the PlasmaCar website, Follow them on Facebook or send them a Tweet. You can buy the PlasmaCar for $69.95 USD.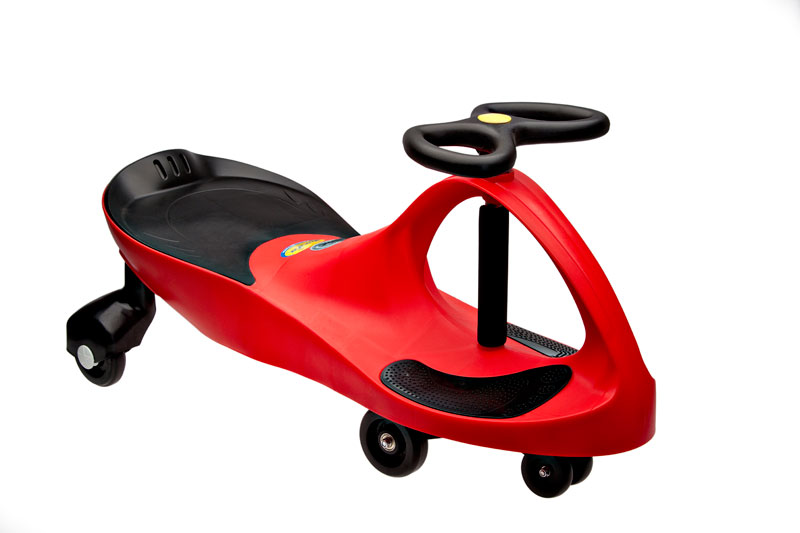 Win It
Here is your chance to win a PlasmaCar. Simply fill out the easy rafflecopter below. The only required entry is your email address so that we can email you if you win! Otherwise, complete as many entry methods as you want, the more you complete, the more chances you have of winning. You can also start entering and come back at any time.
This giveaway is open to residents of the continental US & Canada aged 18+. Good luck!
Grand Prize
Once you've entered my giveaway, don't forget to head over to The WiC Project for your chance to win the $300 Amazon Gift Card Grand Prize! Want to earn bonus entries towards the grand prize? Make sure you visit and enter all of the giveaways in the hop!
***If the Rafflecopter does not show, make sure to click on "read more"***