The last couple of days have been positively frigid in the mornings brrrrr! Thankfully yesterday by school pick up time it was warm and sunny out. But, I can't help but think back to those hot and humid days from just a mere month ago – wish I could have them back!
I was in New Orleans at the end of August where I enjoyed hot sticky evenings and nights on the streets of the French Quarter. The days were not as sticky, seeing as I was mainly indoors for The Niche Mommy Conference at The Roosevelt.
Here are just a few pics of the decedence and  from inside The Roosevelt – enjoy!
Super comfy robe, chocolates, inspirational quote and the next day's weather waiting for me every.single.night. Fantastic turn down service!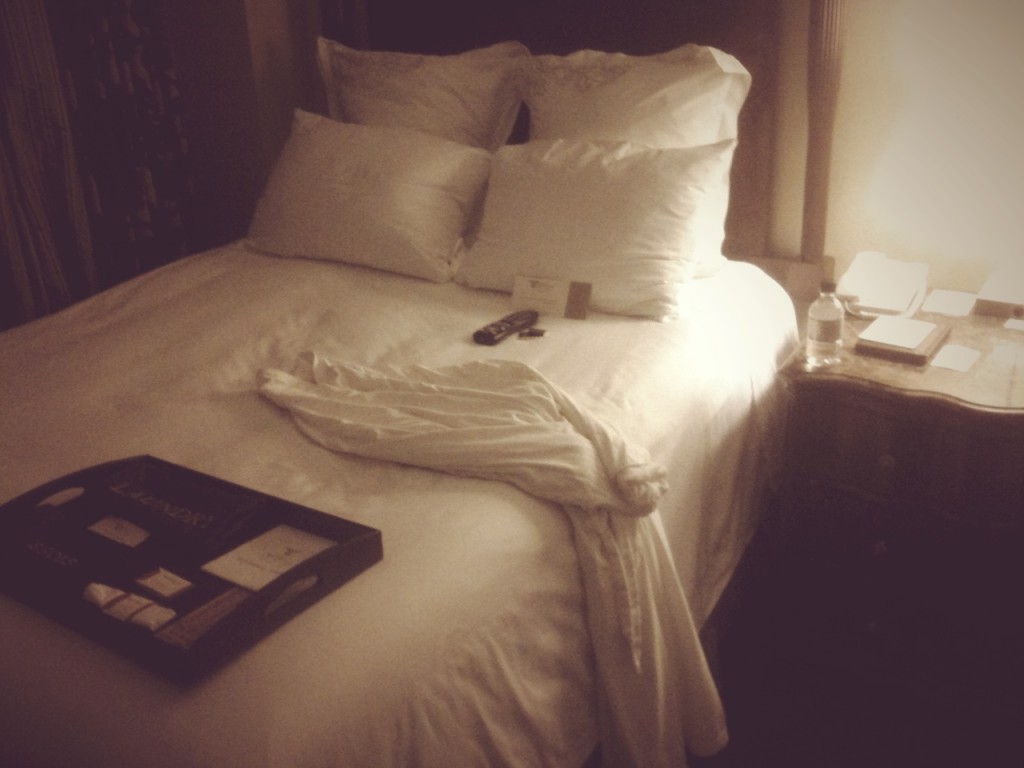 More comfort than I am use to. You know when your bed is sooo comfy you don't want to roll out of it in the morning? Yep, that's the feeling I got every morning.
I look pretty happy, eh? yes, yes I do! Even though this was a great venue for a conference, it was also very relaxing. The rooms had all amenities from a writing table, to a large screen TV and a smaller screen in the bathroom. I even managed a bath one evening!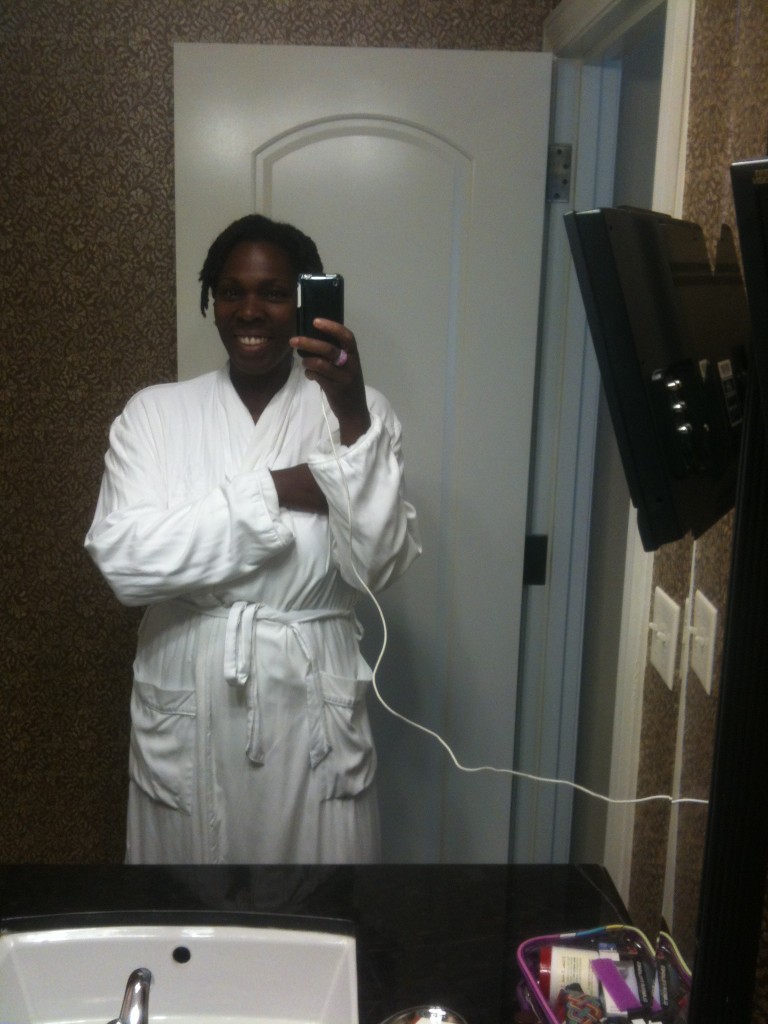 Chillax (yes, I still use that word!) with a coffee and pastries and Teddy's Cafe onsite. I was good and only indulged in a hot chocolate.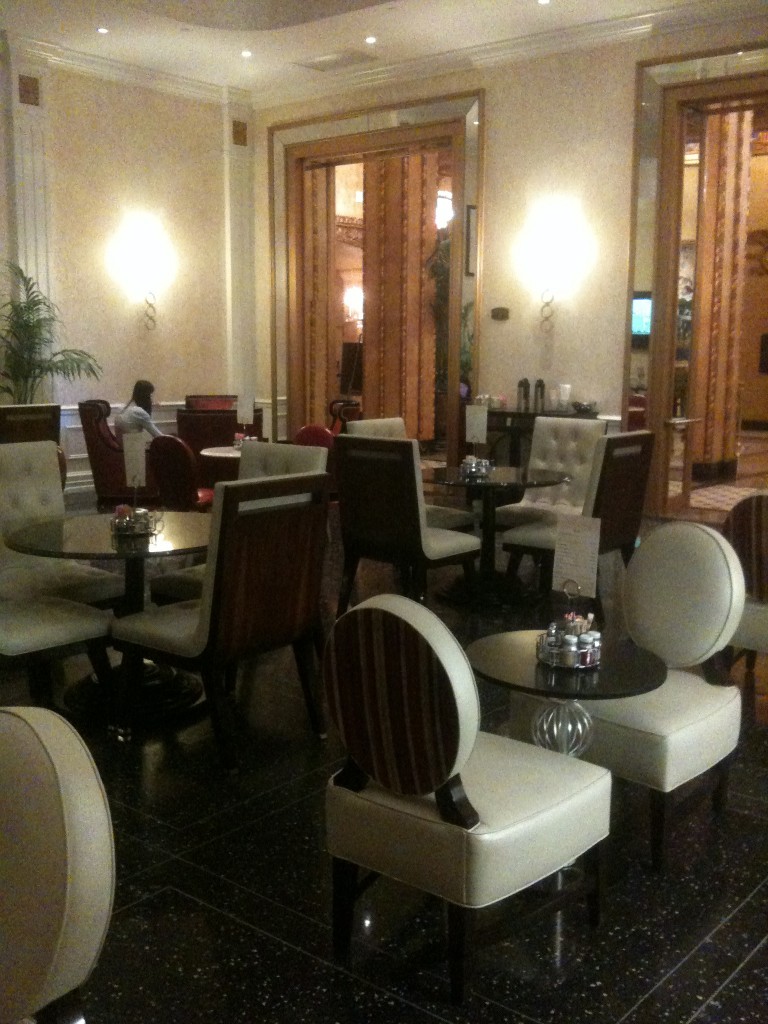 That's just a few photos from inside the Roosevelt. I could share more, but it would better if you experienced it yourself.
Are you daydreaming of warmer days now that summer has come to an end?