Today's prompt for #photoadayjuly is "busy". I had well over 20 photos that I took today and at least half of those were worthy of the "busy" title. In the end I chose this one because it showed big brother busy at play teaching his little sister how to hammer the pegs. She was very busy taking it all in and watching his every move. Nothing busier than a toddler and a baby playing together…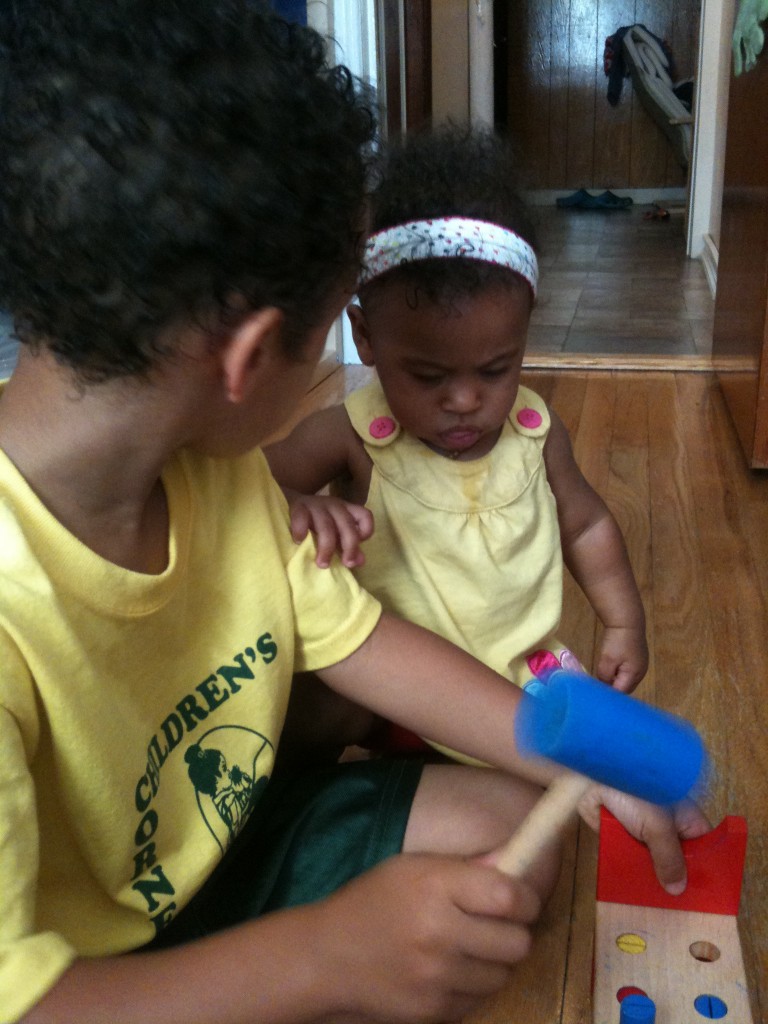 At the end of the day their are no hard and fast rules for how you play #photoadayjuly , but I thought I'd share with you my thought process into how I hope to play over the month of July and why my photos will be taken on the day that I publish them. I'm aiming not to take photos in advance and to always publish on that day before midnight.
What are you challenging yourself with this month?