I was so excited to have made our own bright and colorful fingerpaints using only yogurt and food coloring. It takes no time at all, and this DIY alternative to store bought fingerpaints is cost effective and quick to make. Plus its always great to be able to make the colors and quantities that you want. My Little Miss has just entered into one of those growth spurt periods where suddenly she is learning and exploring at an exponential rate. With this growth, Mama needs to come up with new ways for her to experience the world around her. I thought back to what Mr P liked when he was this age, around 20 months and my mind went to tactile activities like fingerpaint and play-doh.
Because the kiddos re still quite oral at this stage, you want to be sure that anything they put in their mouth won't be toxic. Funnily enough Isla did not actually taste her fingerpaint til the 5th or so time she used it, it actually never occurred to her to try it before then. But, like her mom she looooves her Greek yogurt and once she tried it, the fingerpainting turned into fingertasting!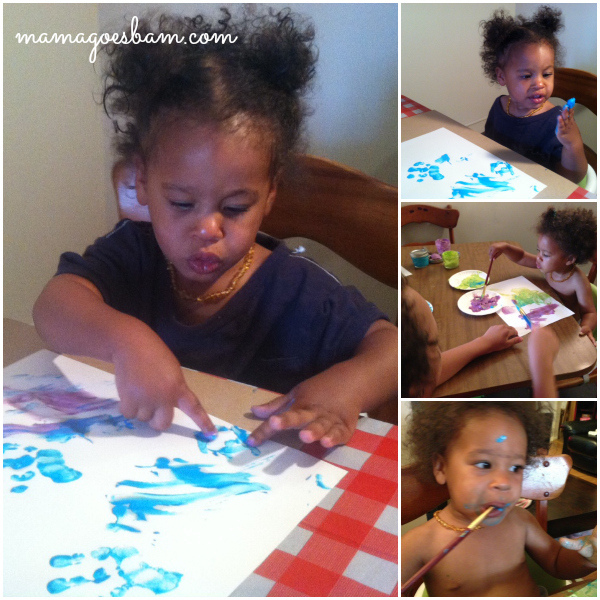 Make Your Own Yogurt Paint
It is super simple! I used small canning jars and and divided up 1 and 1/2 cups of yogurt between the 3 jars. I wanted vibrant colors so added about 20 drops of neon color, following the white icing directions on the back of the box. Stir it up and you are done!
I've used watered down paint and other fingerpaints in the past, but the colors are not usually as vibrant. In fact, watered down fingerpaints often disappear when dry, but with yogurt the paint is thick and sticks. Check out how bright the colors are below when dry.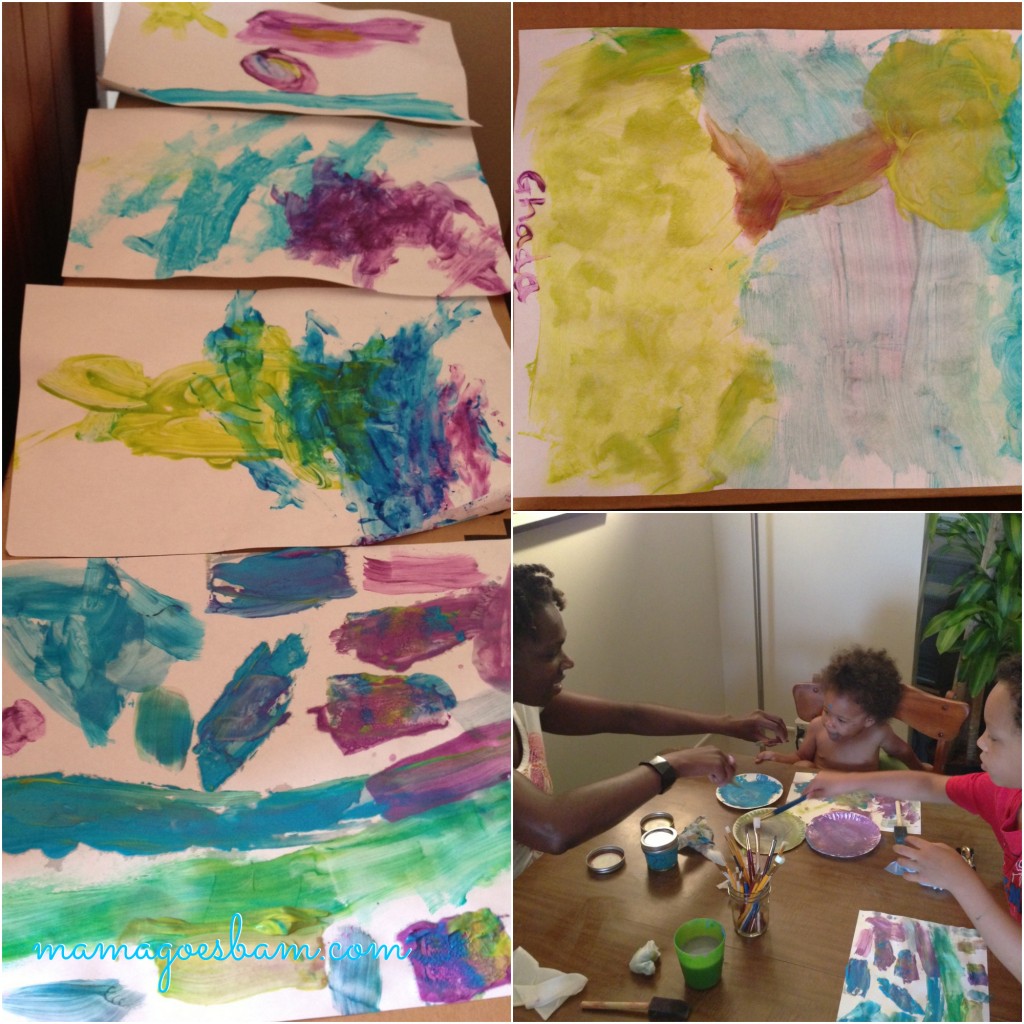 Make sure to refrigerate your paint after each use, after all it is yogurt!
What's your favorite messy play with kids?