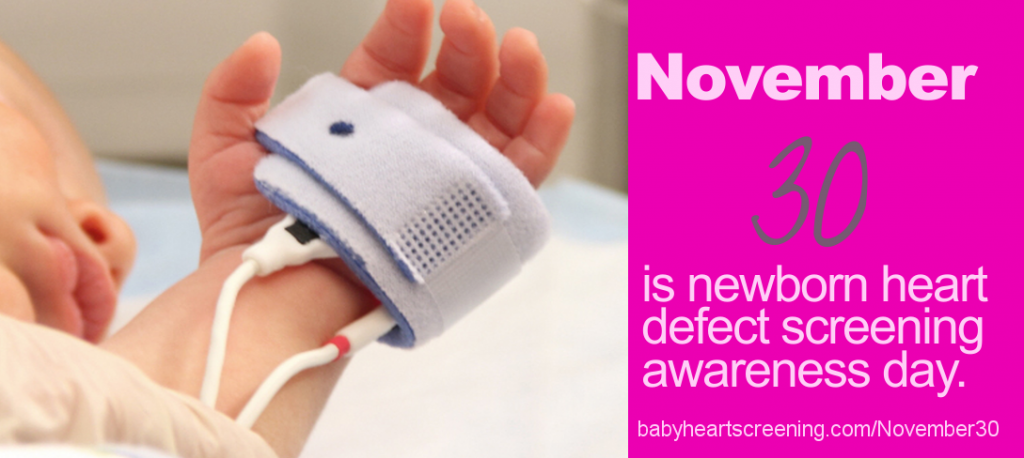 Back in August I was invited to a private party at BlogHer to find out more about newborn screening. We are happy with our two littlies and a third is not on the horizon, but I was still compelled to attend and find out more about Baby's First Test. Though little Miss Isla is happy, healthy and growing at rapid speed, even back in August thinking about her first few weeks of life still brings a tear to my eye. Even now, I still get a chill thinking of what could have been after our totally unexpected rush to hospital by ambulance.
At the BlogHer party I met Kristine from Cora's Story. I was sad to hear the story of how her daughter died suddenly and unexplainably in her arms when she was only 5 days old from an undetected congenital heart defect. I couldn't help but think how easily I could have been her. Babies are so fragile in those first few days, weeks and months. As parents we try to read their cues, understand what ails them and keep them safe from harm. But not all sickness from within is easy to identify or is simple to treat. 
To that effect Kristine has been blogging about dealing with grief and loss as well as advocating for Pulse Ox Screening. In short, ensuring that the loss of her daughter's life was not in vain. You see, newborn heart defects can be screened for, but in this country it is not yet an automatic right.
A simple, non-invasive, cheap and widely available piece of equipment can save lives. Pulse oximetry is used standardly in medicine to check oxygen saturation and has been found to be effective in screening for congenital heart defects. Pulse ox screening is a type of newborn screening. 
Congenital heart disease is one of the top killers of infants under 1 years old. As I write this, only 4 states screen every baby: New Hampshire, New Jersey, Maryland and Indiana.
On November 30, Kristine launches the Newborn Heart Defect Screening Day to encourage parents to screen for any heart defects.
On November 30 Spread the Word
Retweet this tweet on November 30 or  create your own tweet using information from this page. Even if you are not pregnant, pledge to tell your pregnant friends about Pulse Ox Screening.
November 30 is Newborn Heart Defect Screening Awareness Day! Every baby needs a #pulseox! babyheartscreening.com/November30 #PulseOxAware

— Ghada Vanderpool (@OMGhada) November 29, 2012
If you are pregnant
Pledge to ask for Pulse Ox Screening for your baby when they are born. You can find out more on how to ask here.
If you have a newborn
Here are H.E.A.R.T symptoms to look out for that may be signs of a heart defect in your baby.