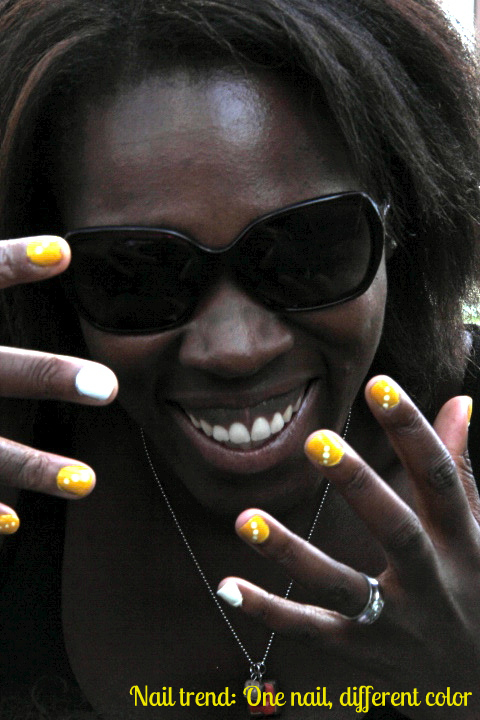 I've been reading Candice's Nail Files for weeks over at The New Modern Momma and this week I thought I'd link up too! My sister took this photo on a recent trip to The High Line in the Meatpacking District and it really shows off my nails.
I've been seeing this trend in alot of magazine lately where you offset your nail color with one nail on each hand with a different color. In the photo above you can see that I used the yellow color on all but one nail on each hand, instead I substituted white. I like the look. I then added an extra something something by adding three white dots to the yellow nails. I did this by dipping a toothpick into the white and then dotting my nails. Pretty simple, and don't forget the base and top coats to help the style last longer.
Julep Daisy from the Julep Maven Monthly delivery and NYC Long Wearing Nail Enamel, French White Tip purchased at Duane Reade for a steal at just 99 cents! This is an awesome investment as there are so many DIY tricks and trends I want to try that require white. I actually wish I'd purchased 2 bottles. I'll have to snag another next time I am at Duane Reade.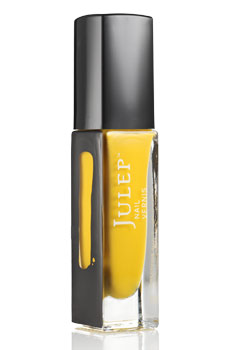 Come link up with me over at Fabulous but Evil and show us your nail polish purchases or recommendations, pictures of your manicured nails (whether done at home or at the salon), your nail polish tips and trends, etc.
Are you a DIY Nails kinda person?