disclosure: This is a sponsored post as part of the Shaklee Corporation blogger program. I have received free products, online support and incentives for participating in the Shaklee Corporation blogger program. My opinions are my own.  People following the weight-loss portion of the Shaklee 180™ Program can expect to lose 1-2 pounds per week. I am also a Shaklee Independent Distributor.
This month I faced a few more challenges, and though I still had a loss I am a bit disappointed in my lack of willpower as I gave in to too many dinners out and other temptations. In the video, I talk all about how I feel I did this past month.
The nicest thing about this month is that I started to get compliments on my physique, my husband said I was definitely showing more definition in my arms. My sister that I haven't seen since Christmas said she noticed the changes in my body – from smaller boobs (I'm down a cup size!) to a slimming in my face. I have to admit, I've noticed the change in my face as well.
I still can't believe that I have lost 15.8 lbs in 3 months. I'm looking forward to the next (and final!) 3 months and seeing what my body can accomplish.  In my next post, I hope to share what's swirling around in my head about what the end goal in this whole program looks like.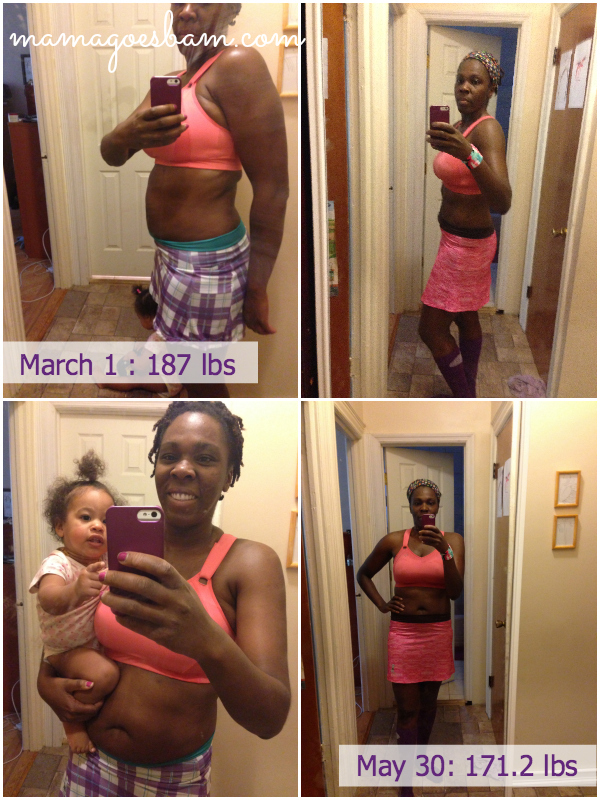 Is my tummy getting flatter in these pictures or am I dreaming?
As always, remember to follow along with me and the other Shaklee bloggers using the hashtag #Shakleeblogger on Twitter (@OMGhada) and Instagram (@ghadav).
I need your help to keep me motivated for the next 3 months!
Share your most motivational, kick up the butt words of wisdom, please