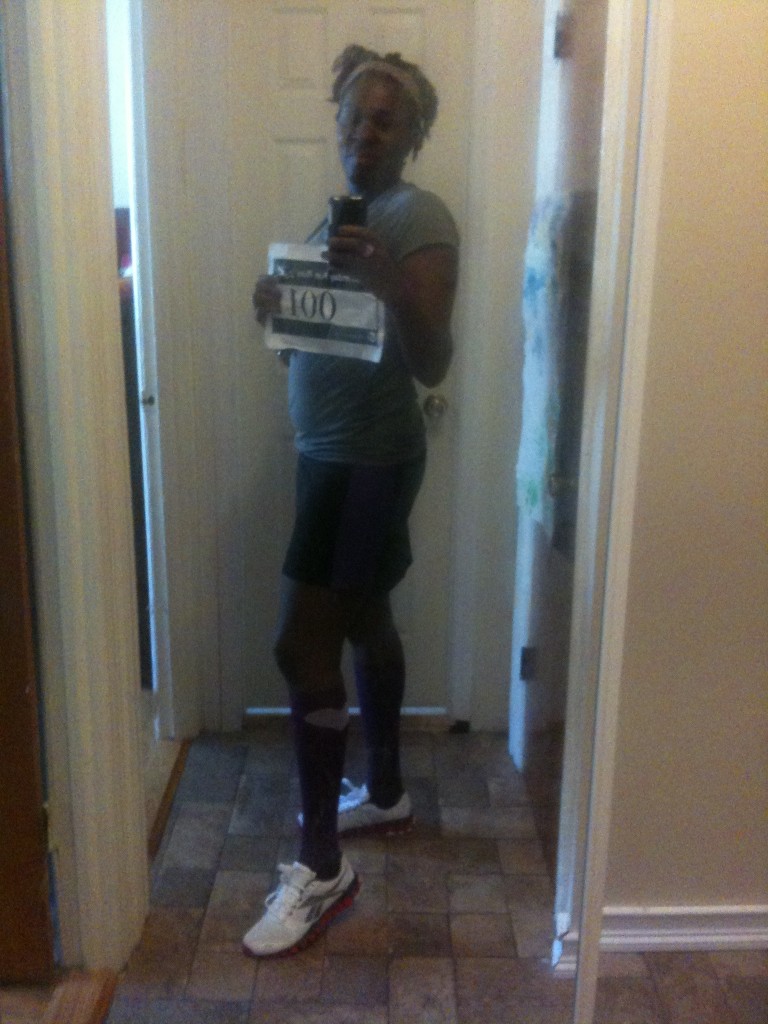 Not too too much to report except I did 4 miles for the Social Fabric Virtual Race along with a few other small runs last week. It was nice to know that they will be donating $1 for each mile I ran. I would have loved to have ran more, but with new shoes you just can't push too much. The shoes felt great, but at the same time I really felt different muscles being worked, so best to wear them in slowly as they are more minimalist than I am used to.
Did I mention I also got to meet some new and old friends at the FITNESS Tweet & Meet, including one of our very own Mamavation Moms (@weightsover) and @Momma_Oz? Their were some interesting discussions and the swag was unbelievable. I am still working on a recap post and should be able to link to it next week. Little Miss 6 months was there with me and it made me very proud that their were a few mamas who were envious that she was with me while they left their littlies at home

I missed out on the workout at the end of the day, but I'm so happy I didn't miss the whole day because I was unsure if baby would have been welcomed. It was a great crowd and I cant thank our fearless leader enough for putting me on to this one.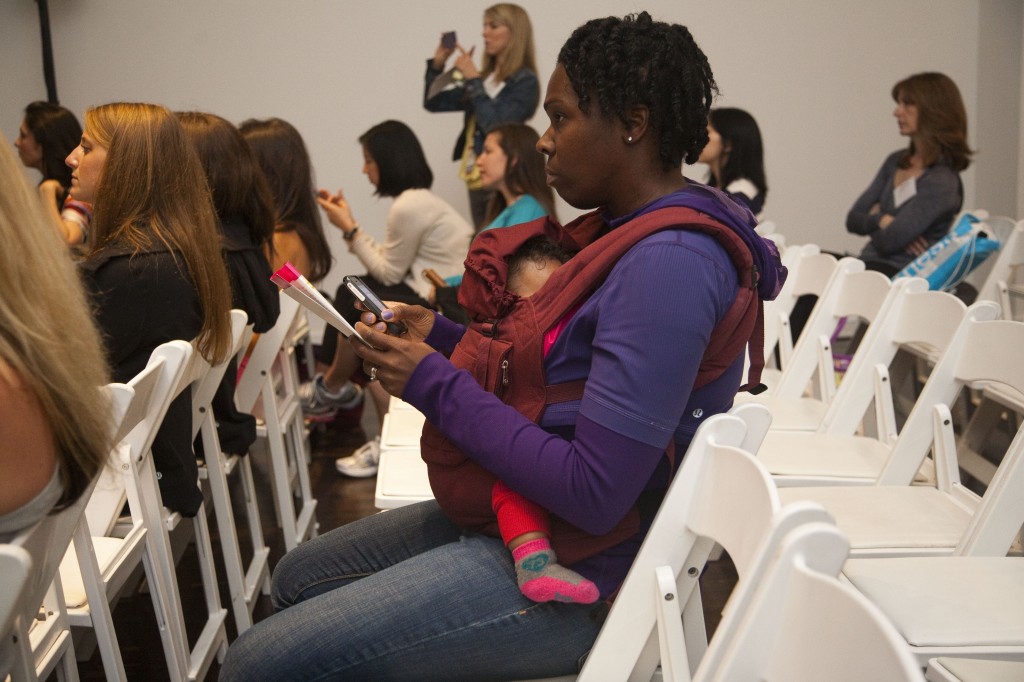 – image courtesy of Steven Meyer
The weather continues to play havoc with me getting out and about for runs – its either raining cats and dogs or sweltering hot. Though I love sunshine, I don't do to well in hot hot heat. I'm prone to heat exhaustion, having collapsed once when I was a camp director – not a good look. If I can get out early in the morning, I'm sweet. Let's just say there is no way I would have been running in the recent record breaking hot temps of the Boston Marathon.
We just got a kid's yoga DVD and Mr 4 loves it! So this has been a great addition to the days where he is at home with me. As always, I'm just focusing on something small each week (food wise). I'm still doing green smoothies about 3-4 times a week and feeling the benefits of that, including less sugar cravings and the fullness from the fiber.
Next Monday when I update my inlaws will be here from New Zealand. I am really looking forward to seeing them as well as seeing how my exercise and eating is with them around.