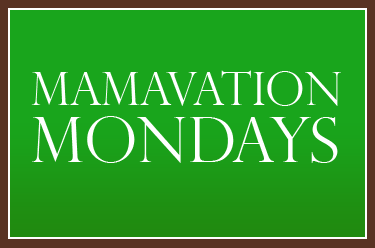 For my last Mamavation post, I was concerned as to how having my inlaws to visit would affect what I eat and how often I exercise. I have to say that if anything it has had a positive effect on me. Because I am still breastfeeding, I'm not drinking – though if I were able to indulge in beverages of the alcoholic variety, their would be much more opportunities at the moment. Their is wine with every dinner and a cold beer every afternoon. I'm enjoying not drinking, as I know that the alcohol helps to pack on pounds. Instead, I continue to drink water, lots of water as the city starts to heat up and humidity take over.
On an exercise level, I haven't been able to keep up as much with my running, I've only managed 3 runs over the past week and a bit. But what I've found is that I am walking the city heaps, which must compensate for the amount of running I am not doing. I found my pedometer the other day and am planning to start wearing it to get a better idea of how many steps I am actually taking in a day. I love walking, especially when it is with a purpose. I have a hard time just walking for no reason – if I am going to do anything in circles it is going to be running!
On the food side of things, we've actually been all very good. Buying a big shop and cooking in every night except for my husband's birthday night where we went out for seafood.
I'm feeling really jazzed about starting to measure more than just exercise in the coming weeks. I know that food intake and other factors are what are going to help me to achieve some of my fitness goals.
I hope everyone had a great Memorial Weekend. What did you get up to?