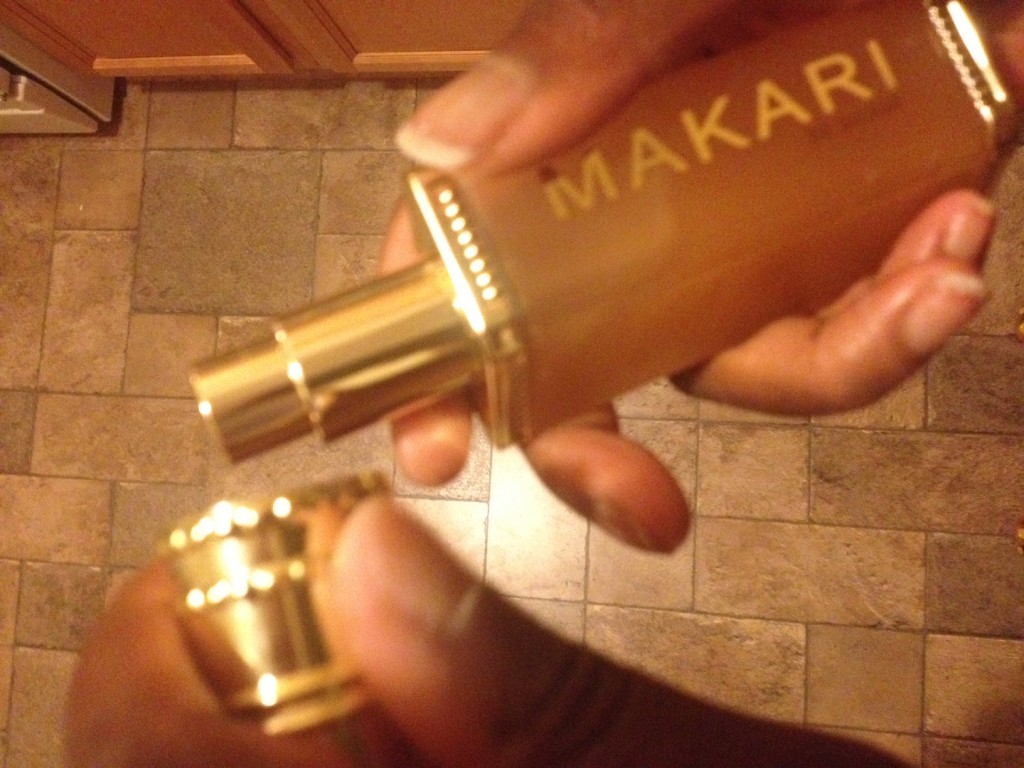 One of the things that I love about living in the US is the array of skin care products available for my dark skin. Brands are starting to catch on that we need products that are created specifically for our skin. I've always had issues with my skin, from acne as a teen to fighting off hormonal acne in the adult years – does it ever end! Black skin scars differently due to the amount of pigment we have, and as such I haven't been able to find that product that is just right to help with blemishes.
I'd heard about the Makari skin care line before, and so decided to give it a closer look. Manufactured in Switzerland and born out of Harlem here in New York, Makari skin care line has been created specifically for dark skin. Amongst the products in the Makari Face line are Skin Brightening creams as well as Fade Creams. I've had mixed results with Fade creams in the past, leaving my skin blotchy and super sensitive to sunlight. I'm happy with my skin color, wouldn't change a thing, but my issue is with blemishes. It's also important to me to have a product that won't react negatively in the sun causing rashes or dryness.
Reading on their website that Makari products are are all natural plant extracts from the earth, and contain properties from the sea, made me feel confident that they would be worth trying.
Even skin tone is something that I struggle with, and though in recent years it has been much better, I still get the occasional breakout which in turn leaves scars. Sometimes the scars fade, but some leave marks. So after checking out Makari's various creams online for even skin tone I decided that I'd try the Skin Repairing and Clarifying Serum. Rather than lightening my entire complexion, this serum promised to treat blemishes and prevent future scarring – just what I need!
The price point is a little higher than I am used to, but you get what you pay for, and so far I wasn't getting results I was happy with. I decided this was an investment worth making.
I found the line of Makari products in Brooklyn just a short walk from my house and just 5 minutes from Mr. 4.5's preschool. I hadn't noticed the shop before because obviously I wasn't looking for it. I mean it's plain as day, right?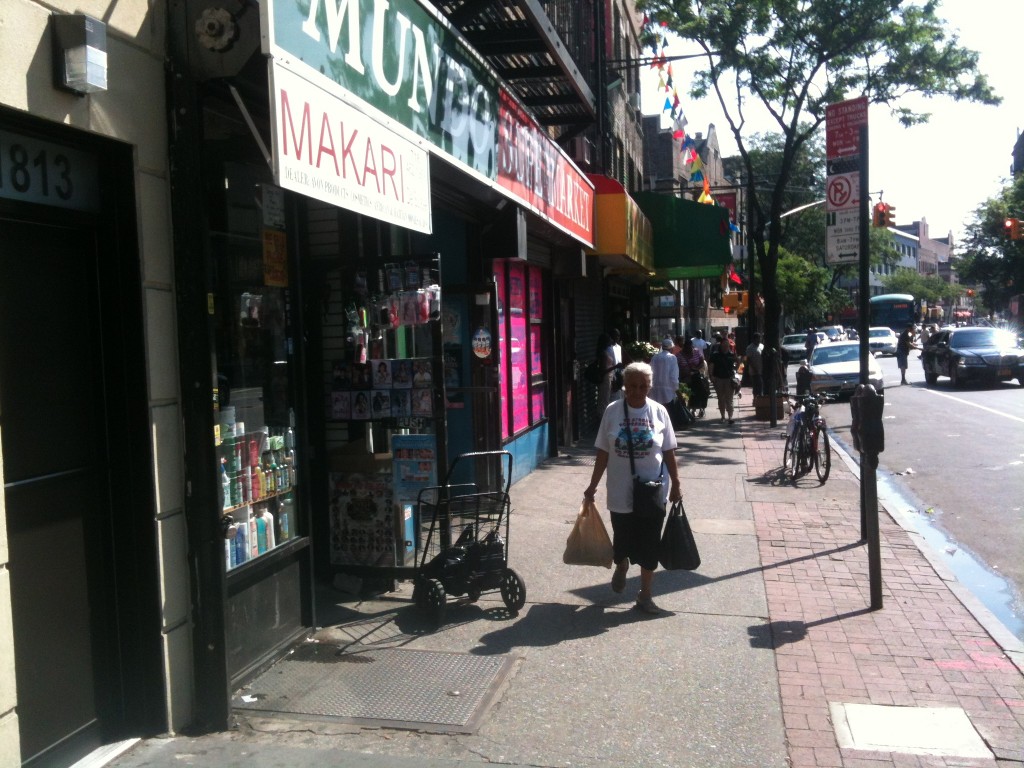 It's a great neighborhood to stock up on natural and fresh produce and products for the week. I regularly venture down there to get to my local Natural Foods store to get coconut oil, kale and flaxseed. Their are also a ton of fruit and veg shops to choose from. The population in this part of Brooklyn is easily 95% black, so it is a logical decision to have a Makari stockist here. From here, I was able to stop in and tick some natural and organic products off my list as well as pick up a freshly squeezed green smoothie! The Makari shop is also a stone's throw away from the B and Q subway line, so off I went to Union Square for the Saturday markets afterwards.
I'd already decided what I wanted from the website, but it was still nice to be able to look at testers of the line in store.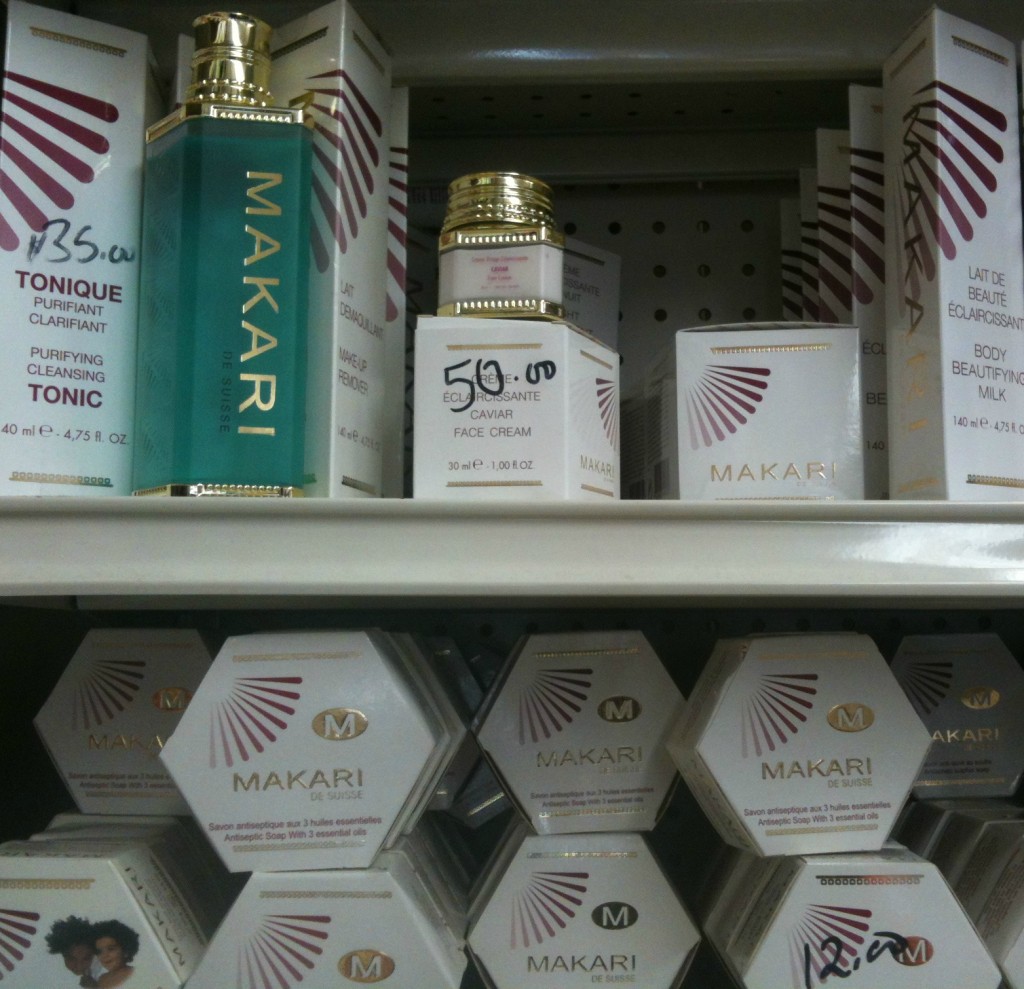 About 50 percent of the store's stock was dedicated to skin brightening creams and hair care for black people, and without knowing anything about these other brands, the packaging was hard on the eyes. A picture is worth a thousand words, and Makari's packaging was the clear winner in terms of presentation in store.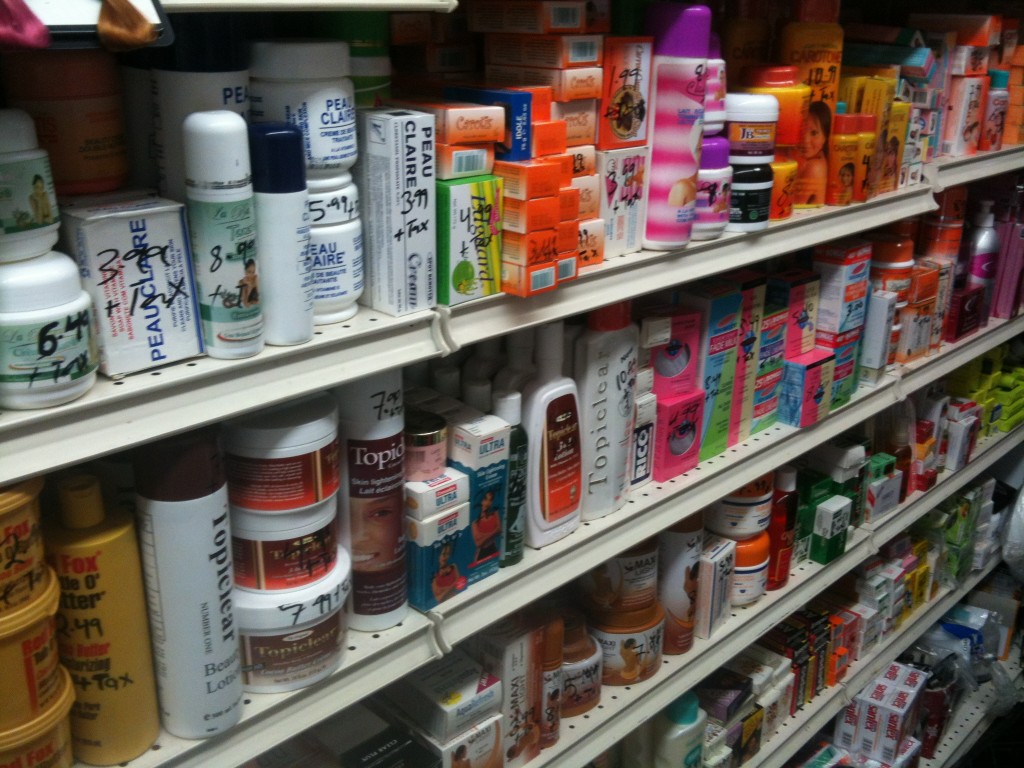 Makari was definitely presented as the more upscale product, with an extensive range for all skin types. The Makari products were by themselves on a shelf behind the counter. Luckily I'd read about Makari's naturally derived product ingredients beforehand, because this important fact didn't really jump out at me from the product packaging. Though closer inspection of the ingredients list on the packaging revealed plant extracts like grape and mulberry.
On the Price Point
I mentioned before that I wasn't used to shelling out $50 on a lotion for my face. After a few days of using the Skin Repairing and Clarifying Serum, I can say that it really only takes a very small amount at each application. I have been using it the recommended twice a day and I only need the smallest pea-sized dab. When I rub it in, I can feel it absorb into my skin, which is great. I hate, hate lotions that sit on TOP of my skin clogging my pores. In the morning, my face feels velvety smooth. In the daytime I am able to apply sunscreen over top without my face feeling weighed down in product.
Relatively speaking, it is not at all expensive. This 40ml bottle will last a long time, even applying it twice a day. It will definitely last longer than some lower priced products that require a huge amount at each application.
How it Makes My Skin Feel
It is a lightly fragranced product which is also another bonus. I'm a fan of the understated rather than over-the-top. This just has a hint of fresh smell and is not greasy or heavy. In the few days I have been using it, it seems to be evening out the feel of my skin – less oily patches. My face feels smother and looks clearer. I haven't been using it long enough to comment on the full blemish clearing properties, but I can say their has been no adverse affects on my skin.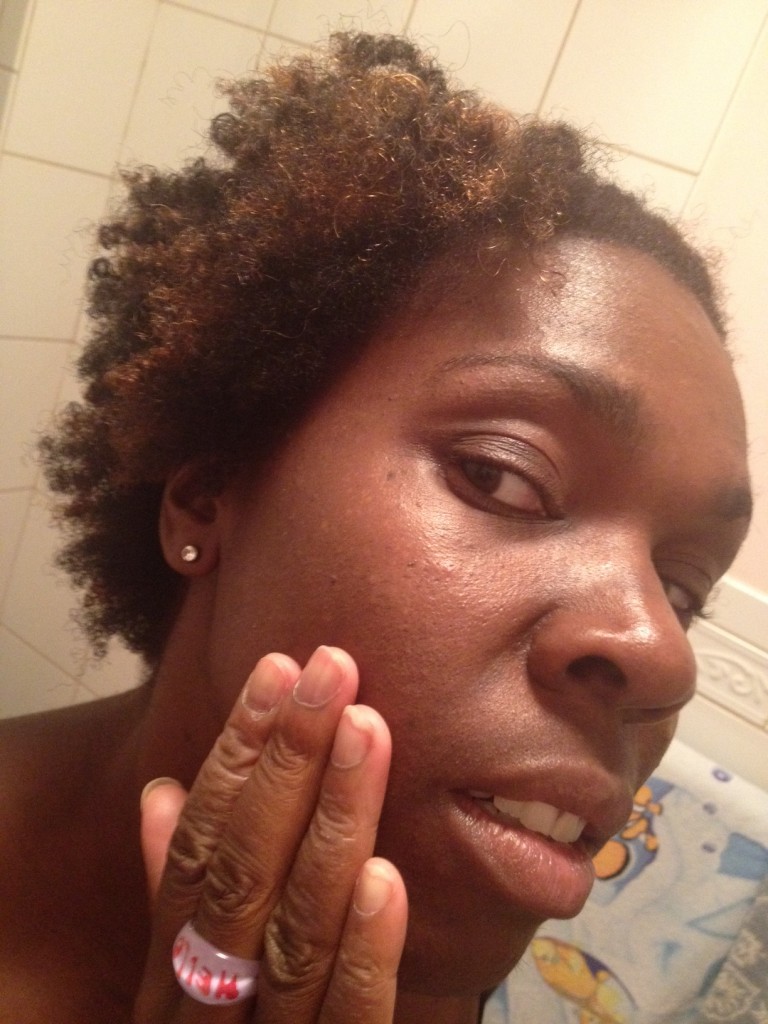 If you'd like to see more of my shop for Makari skin care products in New York, make sure to check out this Google + album for more photos.
You can find out more about Makari by following them on Twitter, chatting with them on Facebook or visiting the Makari website.
I am a member of the Collective Bias™ Social Fabric® Community.  This shop has been compensated as part of a social shopper insights study for Collective Bias™ and Makari. As always all opinions are 100% my own. #CBias #SocialFabric