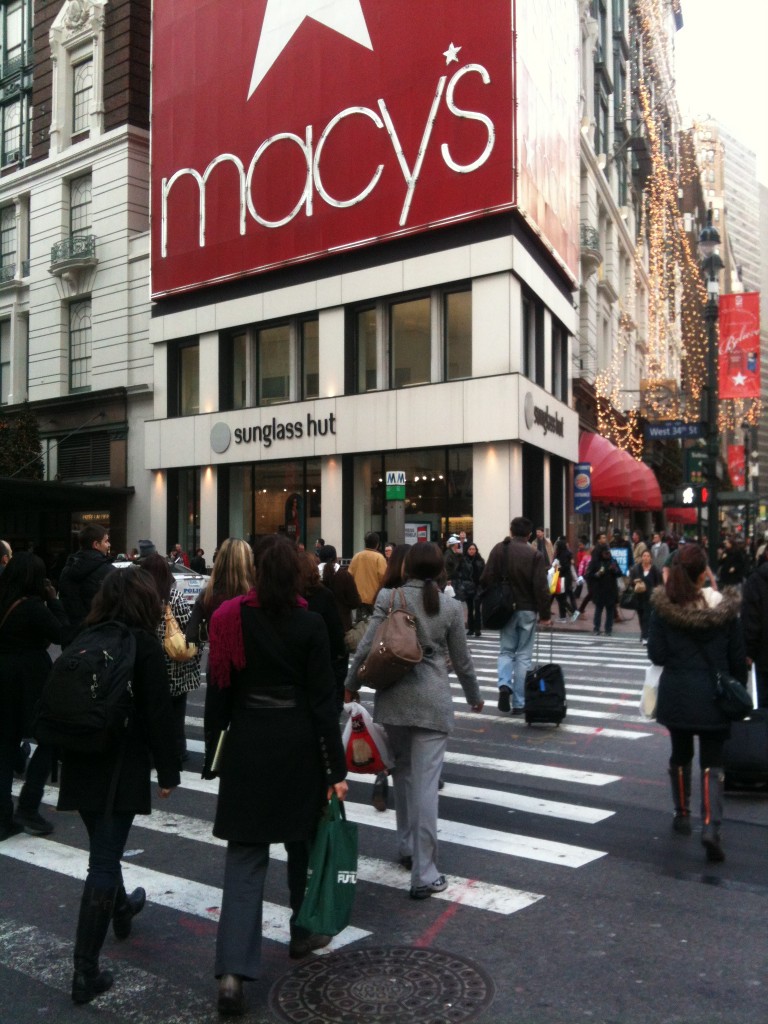 I'd originally set out to do 2 of the big Manhattan Christmas window displays, but on the subway in I realized Monkey #1 would probably not have the energy to deal with the crowds walking up 5th Avenue to Lord & Taylor from Macy's. Monkey #2 us pretty cruisy, but she's still feeding every 2-3 hours so that always has to be taken into consideration. The sidewalk was overflowing with couples and families, all armed with cameras to take pics of the Macy's spectacular Make-A-Wish window. It was a perfectly warm day for walking along 34th taking in the different windows. It was hard to get a good picture jostling for a good shot with others, plus the white and clear color scheme were hard to photograph with the average camera.
Below is a mini clip of the animated wishes and dreams.
These guys obviously earned the top spot at Macy's main entrance on 34th street with their funked up ringing of the bell for the Salvation Army – and rightfully so!
You'd have to see it in person to truly enjoy it. This display has golf clubs spinning in the background on the right hand side. I suppose that fits in with the dream theme somehow…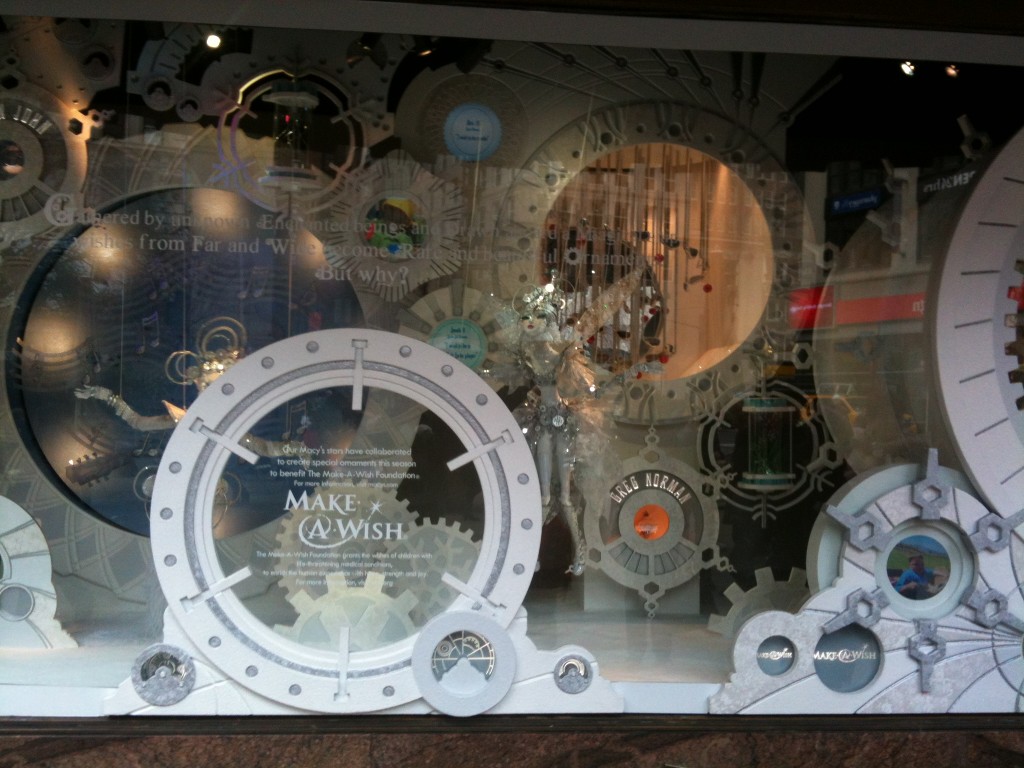 I'd still like to get to Barney's to see their Lady Gaga Workshop Window display which Gaga herself  helped design.