My 5 year old Mr P has blossomed into a bit of an artist. Mr BAM was an painter in a former life, so I think he is secretly very happy about this development. I am too, it has been amazing to see his stick figures evolve into much more recognizable drawings over the last couple of months. He uses markers and crayons to bring his imagination to life on paper. The only downside to this creative pursuit his the marks all over his hands. Covered in all the colors of the rainbow, he marches off to the sink and scrubs ink all over the bar of soap or hand pump of soap. Neither creates an ideal situation, as black grime is left either all over the soap or the pump.
Having been introduced to the LYSOL No-Touch hand soap, means my little dude only has to place his hand under the nozzle to activate the soap. Easy peasy and no grimy germ filled residue left on the pump for everyone else. Besides less cleanup for me, it has also meant that we are reducing the spread of germs from grubby hands to pump – it's a win win situation for the entire house. Since we have a teeny tiny New York City bathroom, I worried that it might be too big for our counter top, but I was presently surprised to see that it isn't all – pretty relative to the size  of a pump and the sleek white design fits my bathroom.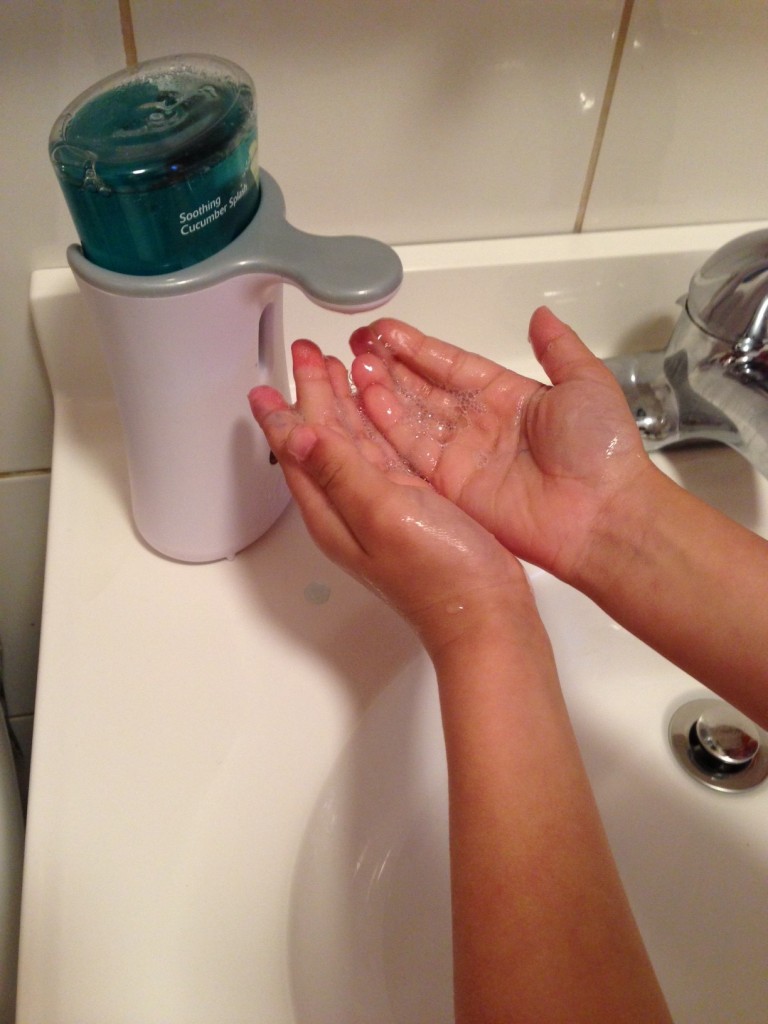 Mr P thinks the automatic dispenser is pretty cool, and since its not rocket science, I didn't have to teach him how to use it. The only thing he did have to get used to is the amount of soap that it releases. In typical 5 year old fashion, he pulled his hand away too quickly the first few times he used it but now he's got the hang of it.
Kids Who Touch Everything Contest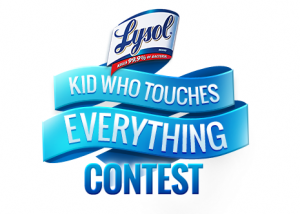 Hands up, do you have a kid that touches everything? LYSOL would like to give you the chance to bring that kid to Disney! It's super easy to enter now by submitting a photo of your kid that touches everything – celebrate your messy little dude or dudette and you could be meeting Mickey

Their are 5 categories to enter your picture and it ma even be featured on the LYSOL Facebook page. No purchase necessary. Contest runs from 2/25/13- 5/25/13. Open to US residents ages 18+. Void where prohibited. Click here for official contest rules.
Have you got a kid that touches everything to enter into the Contest?
disclosure: I participated in a campaign on behalf of MomCentral Consulting for LYSOL®. I received product samples to facilitate my review and a promotional item to thank me for participating.