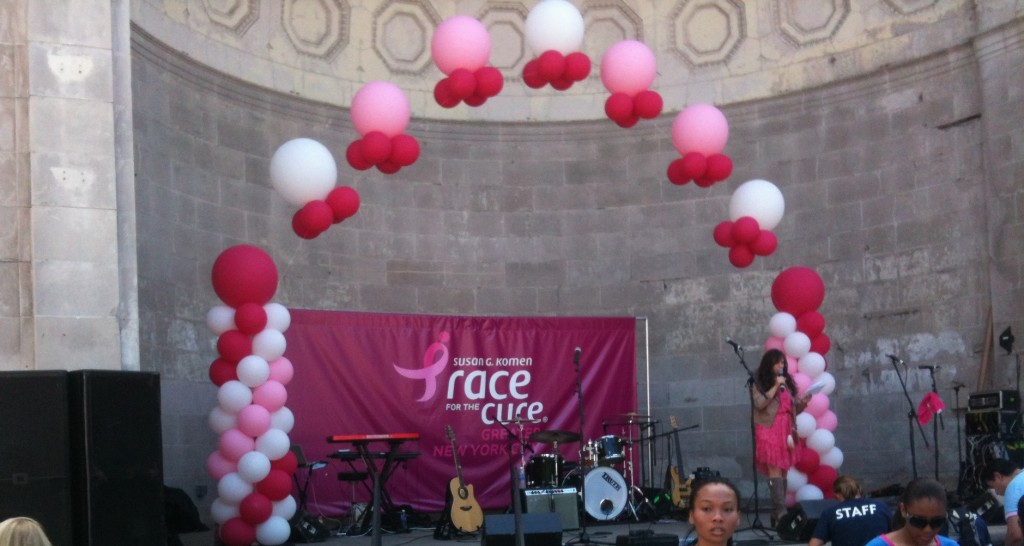 I had the pleasure of running the  22nd annual Komen Greater New York City Race for the Cure® this past weekend in Central Park. Duane Reade were the Local Sponsor and as such had the honor of welcoming us all at the start line. They also announced that to date they had raised $175,000 for the cause. They are not yet finished fundraising, so this total stands to top the $200,000 mark!
The atmosphere was pretty heady with survivors and supporters either running or walking  to raise funds for life saving services and to eradicate breast cancer as a life threatening disease.
Over 400 Duane Reade employees were on hand helping out in Survivor Village giving free pressure checks with their parent company Walgreens as well as cheering runners on and some of them running and walking as well.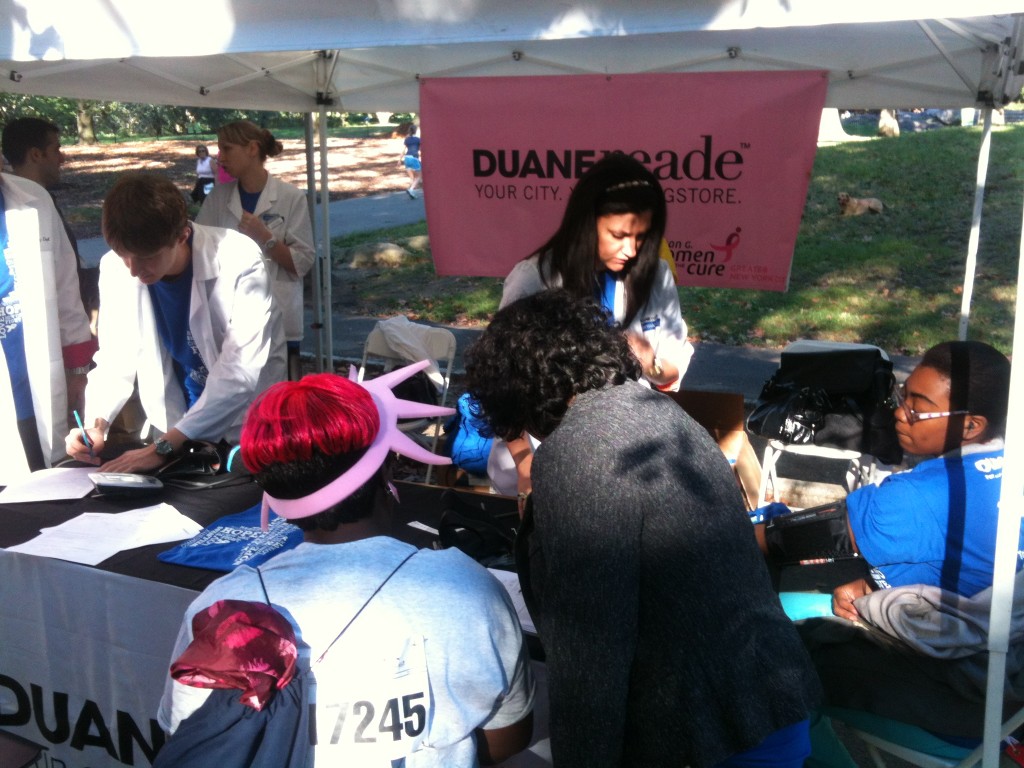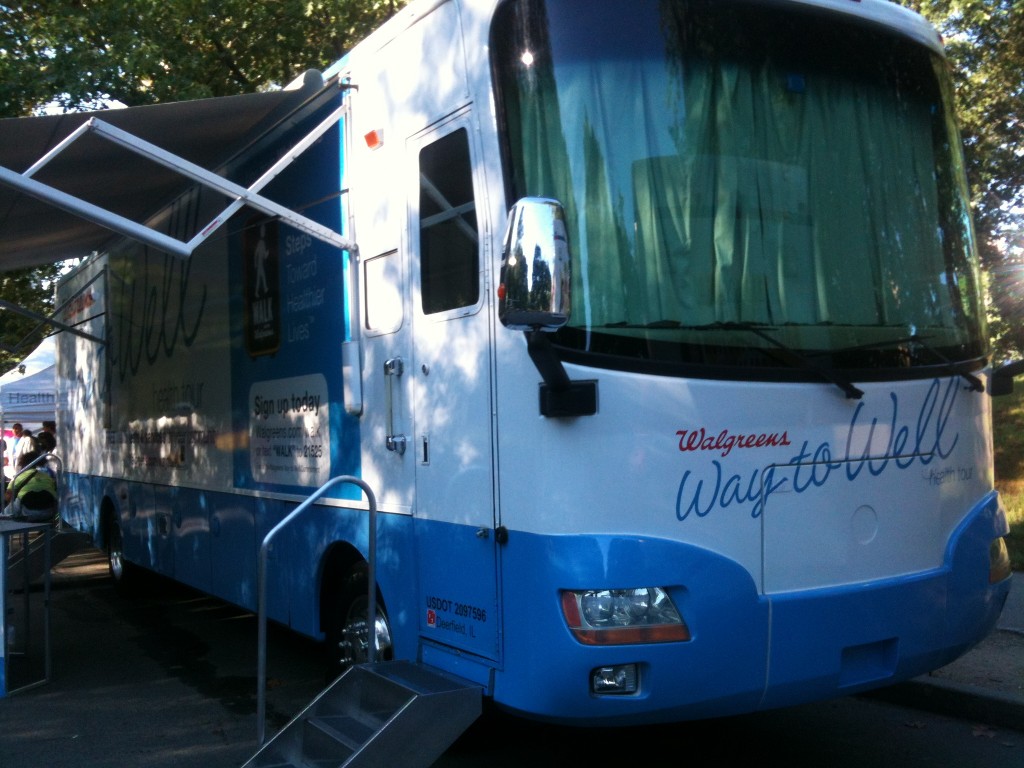 See that sea of blue on the steps to the Natural History Museum? That's Duane Reade cheering us on just past the start line.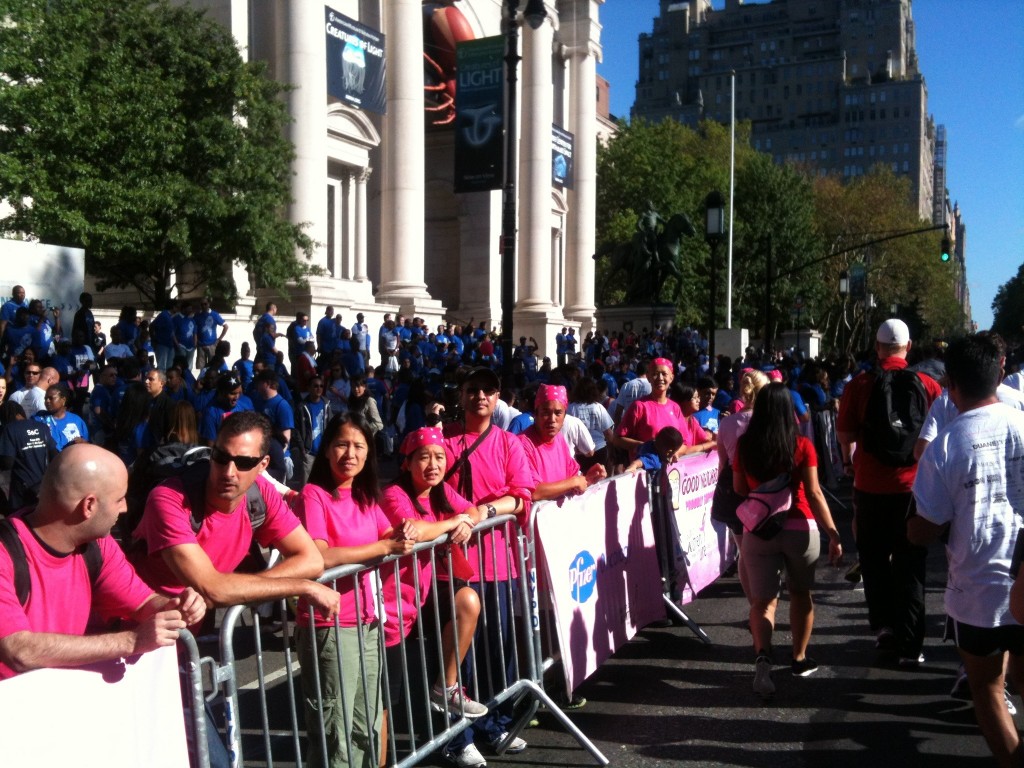 It was a truly amazing to be part of such a worthwhile cause. As I ran, I got the chance to read the dedications people had pinned to their backs – these were names of people they were running in memory of. Mothers, friends and daughters as well as some even running as survivors. Even sadder were people who had 2+ names pinned to their back as people they knew who had passed away from breast cancer.
Race Day has passed, but fundraising continues through October 31st. Monies raised are down, and help is needed to preserve life-saving grants program in 2013.
disclosure: I raced as part of the Duane Reade team to run cancer out of town, in turn I am passing this information on to you so that you can be better informed about donating. As always all opinions are 100% my own. I did not receive monetary compensation for this post.