It's been a little under a week that my inlaws have been here and it has been fun enjoying the city with them. They are both very well traveled – from New Zealand, to the UK, Vietnam, Korea, Europe, and so many other places but never before have they been here! So though I have not been here forever, I used to visit often and now call New York home. So I have a few suggestions, and they have a few places that they want to see. Having them here is jazzing me up even more about this city.
How do you fall in love with your city all over again?
Yesterday was my husband's birthday so we wanted to go somewhere very New York City that was also family friendly. We settled on Bubba Gump Shrimp Co in Times Square – with views to die for overlooking all the action and lights it doesn't get anymore New York. Check out the photo I took from our table. Stunning, eh? I go to Times Square just enough that it hasn't yet got boring or over the top for me. It's amazing every time!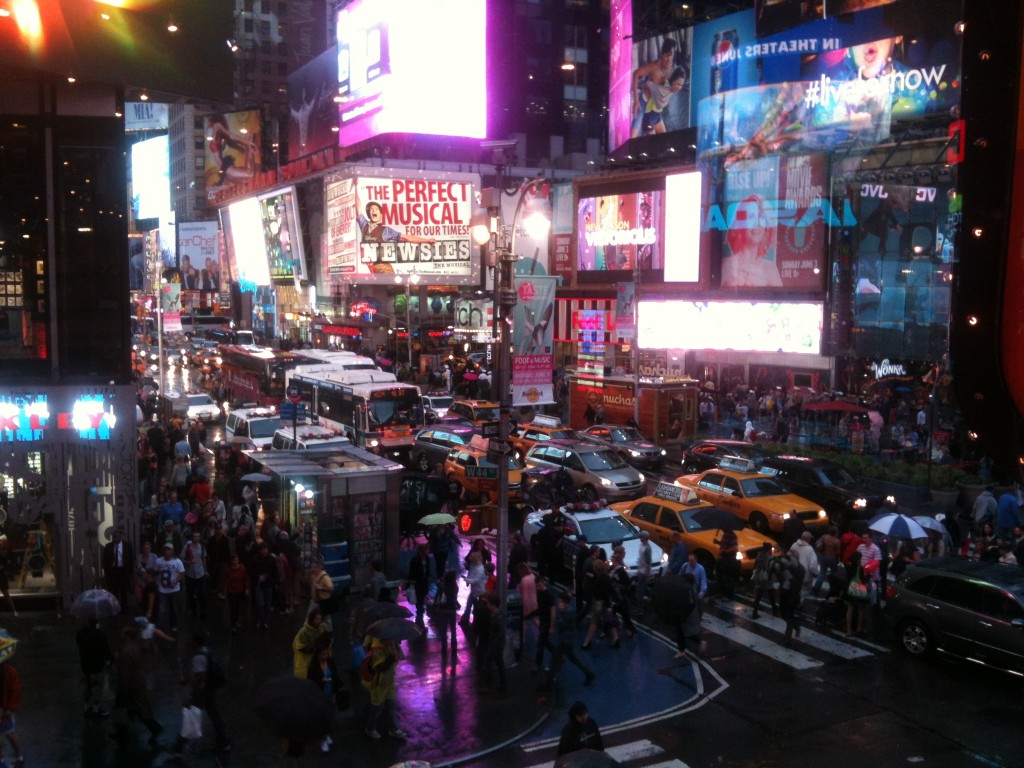 I'll tell you more about Bubba Gump Shrimp Co next week for the Mama goes BAM first ever Travel Tuesday Pic Tip (#TTPT).
If you'd like to be featured in an upcoming Travel Tuesday, make sure to fill out this form. You don't have to be a blogger, you just have to have a cool tip about your town, city, or somewhere you have vacationed before and a picture to go along with it. I look forward to sharing my tips and posting your tips too