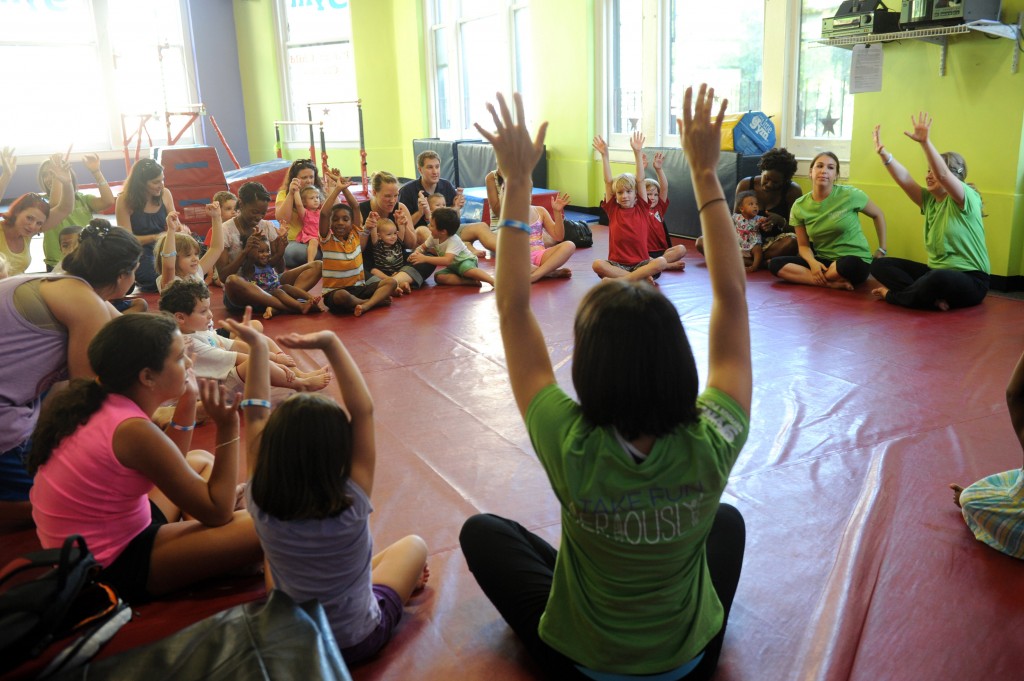 I returned to my old stomping grounds on the Upper West Side a few weeks ago for the media launch of the newest The Little Gym. With more than 300 locations around the globe, this newest location is a welcome addition to one of Manhattan's kid-friendliest neighborhoods. With interactive, tumble time style courses for kids from ages 4 months to 12 years, there is a lot on offer for infant, preschoolers and school-aged children. Internationally recognized, The Little Gym helps children build the developmental skills and confidence needed at each stage of childhood.
The instructors who "Take Fun Seriously" led a group of bloggers and their kids through song and dance as well as balancing routines on high bars, mat exercises and good old fashioned tumbling exercises (cartwheels and forward rolls). Besides these regular classes, The Little Gym also offers Awesome Birthday Parties.
Check out Isla getting her groove on with these low parallel bars. I posted a photo of the two of us really enjoying ourselves for Wordless Wednesday a few weeks ago.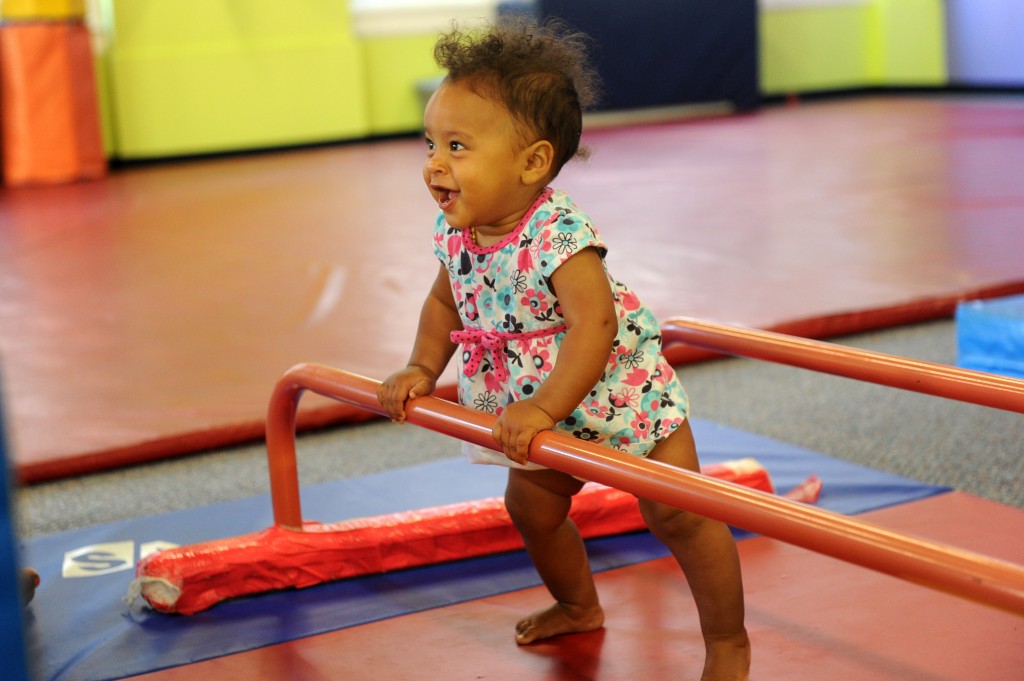 Bob Bingham, President and CEO of The Little Gym International was on hand to announce The Little Gym's new philanthropic partnership with Soles 4 Souls creating the new program known as Big Hearts, Little Shoes.
At The Little Gym, each class begins with children removing their shoes before entering the gym floor. Beginning this fall with the 2012-2013 Season of classes, children and parents can donate shoes they have outgrown or no longer need in special Soles4Souls drop boxes located in the lobbies of The Little Gym locations. The shoes will be shipped to Soles4Souls, which is committed to collecting and distributing shoes to people living in extreme poverty and recovering from natural disasters.
Parents can visit www.TheLittleGym.com/BigHeartsLittleShoes to find the nearest Big Hearts, Little Shoes donation location.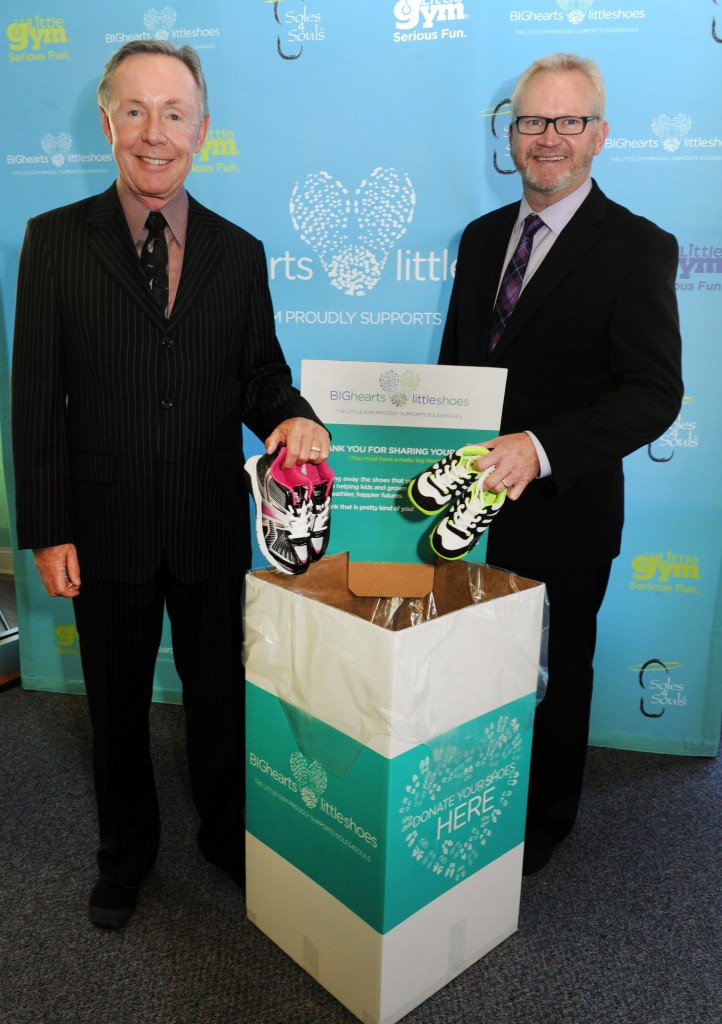 This is a fantastic initiative between The Little Gym, who helps to grow healthy and confident children.
– photos courtesy of  Diane Bondareff
disclosure: I was invited to the media/blogger event by Mom Central Consulting for the launch of Big Hearts, Little Shoes and received compensation for travel and though I am under no obligation to do so, I will receive compensation for writing this blog post. As always, all opinions are 100% my own and I have written this because I believe my readers will enjoy hearing about the partnership.