Welcome to The Great Swag Swap Giveaway Hop hosted by Gypsy Mama Logs and Mama goes BAM! This is a special event to thank you the readers for commenting, giving your opinions and interacting with me on a regular basis. All giveaways end Wednesday, March 7 at 11:59PM
Along with a few other awesome bloggers, we have decided to have a look through some of our best swag from giveaways past, unclaimed prizes and surplus event swag to create special one-of-a-kind giveaways just for you. My giveaway is for a Little Angels gift bag that was given to me at a Launch event in New York just a few short weeks ago. Because I have 2 children, I was given 2 gift bags, but I really only need one – Lucky you! Here's your chance to win 3 DVDs still shrink wrapped along with a few other goodies all which have never been used.
Once you've entered my giveaway, don't forget to head on over to the other blogs listed below and enter some more. Good luck!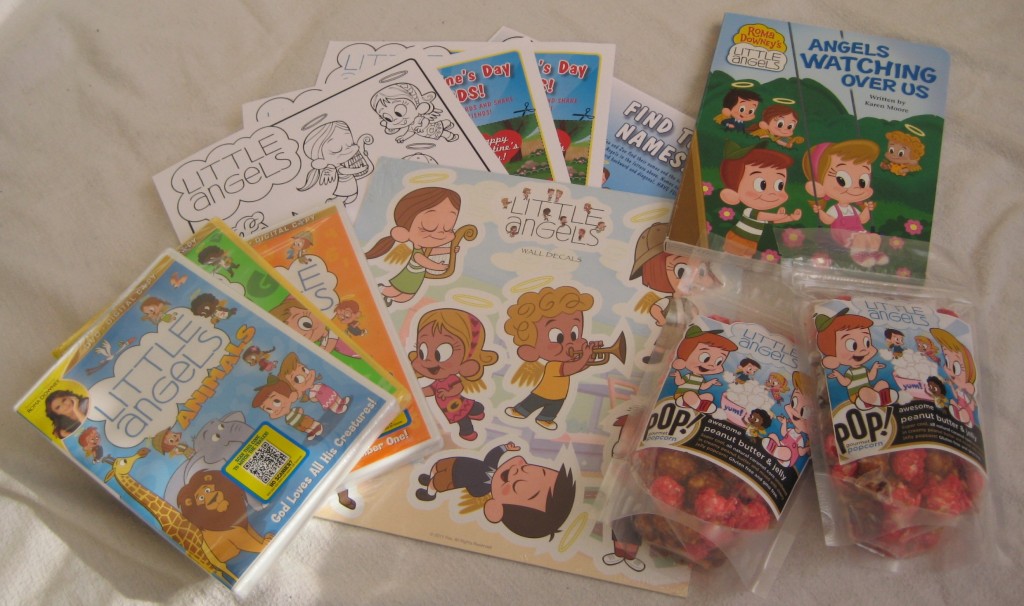 Here's what you could win (all items pictured above):
3 Little Angels DVDs (Animals, ABCs, and 123)
2 Peanut Butter and Jelly Gourmet Popcorn packs
1 pack of Little Angels wall decals
1 Angels Watching Over Us book
1 set of activity sheets
Check out the other great giveaways at the awesome bloggers below