So I can tell you that the last 7 weeks on the Shaklee 180™ weight management program have been so great both for my physical and emotional well being. If you missed it, I did a video post at the end of last month detailing how much weight I'd lost at that point and what else I'd gained. Shaklee is providing me with a total of 6 months worth of products to help me on my journey to better health. I am just finishing up month 2 and can't believe their are still 4 months to go (in a good way!). Basically my monthly box from the Shaklee Corporation includes 3 tins of non-GMO protein Smoothie mix, metabolic boost pills, tea, meal replacement bars and snack bars. You can see the products here on my personal page and even purchase if you are interested!
Ok, so these are the photos that started it all. The photos that have netted me compliments about how good I am looking. Including from people who don't even know that I am trying to lose weight.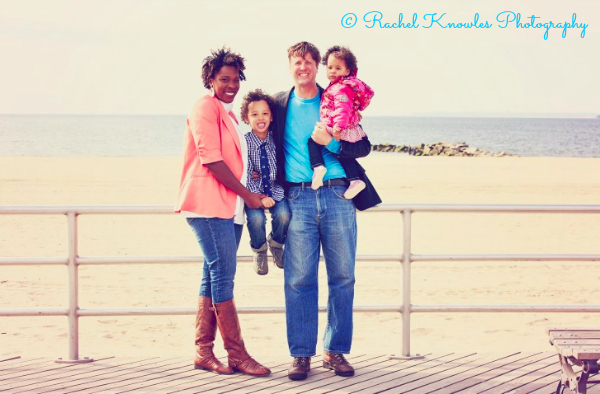 – photos from Rachel Knowles Photography
At the beginning of the month, our little family had a family photo shoot at Coney Island. I have to admit that I was actually feeling pretty good about the idea of a photoshoot – mostly because I was so excited to finally have a professional document our wee family's special energy. Rachel Knowles was the photographer on hand, and she did a fantastic job! I was happy with the pictures and shared them around first with the grandparents as they ALWAYS want photos of the kids. Mr BAM's mom wrote back with a super complimentary email about how slim and healthy I looked.
Well, wasn't this the truth? Wasn't I working hard on being slim and healthy looking? So then why did the compliment make me squirm in my chair?
Usually, when someone takes the time to compliment you, especially if you didn't draw it out of them, they actually mean it. But for me, though I truly do know that my body is changing and looking better every day I find it absurd that others would notice. But as Mr BAM has pointed out, why not just take a deep breath and say "Thanks". Simple as that. So, as the weight is coming off, clothes are being cinched in, and being bought in smaller sizes I am working on just saying Thanks! What I am trying to remind myself is that those who compliment me are not liars, so why am I calling them liars when I say things like 'Oh, no, I don't look that good!" Why am I negating my hard work.
Doh! Hello, negative-person-calling-friends-who-care-and-want-to-compliment-me liars.
As a rule, I am not outwardly motivated by compliments, I think this is something I learnt from my mother. I don't strive, challenge myself, and push myself for others to tell me nice things! I know, I know, as the kids would say, 'That's whack!" but that is just who I am. I think the martyr gene in most moms means I am not alone in this kind of thinking. Hands up if you are with me. Actually, put those hands down. Hands up ONLY if you promise to start accepting compliments, saying thanks and acknowledging whatever it is that is being complimented. It might be weight loss, what a good mother you are or what a great job you are doing at work. Whatever it is, take it graciously with a simple thanks! You'll feel better for it, and you'll even start to believe it 😉
And just to really get outside my comfort zone, I am going to declare myself a hot mama! What does that mean? I am doing my best to maintain a healthy lifestyle so that I can enjoy my kids now and their kids in the future. I am juggling work, family and play amidst toddler tantrums and so much else.
Ok, now your turn! Declare yourself a hot mama in the comments and then tell me why. Can't wait to hear from you
disclosure: This is a sponsored post as part of the Shaklee Corporation blogger program. I have received free products, online support and incentives for participating in the Shaklee Corporation blogger program. My opinions are my own. I am also a Shaklee Independent Distributor. People following the weight-loss portion of the Shaklee 180™ Program can expect to lose 1-2 pounds per week.