I was lucky enough to preview the upcoming season's range of Leading Lady, specialist in quality lingerie for mothers-to-be and new moms, as well as full-figure bras, sleep/leisure bras and other specialty lingerie and accessories.  Leading Lady's Director of Design, Haidee was on hand to explain the intricate details, colors and fabrics that they use on their lingerie.
It is apparent that their lines of camis, bras and other lingerie are well thought out with their attention to detail rivaling most other brands. My personal favorite amongst the nursing bras is the "Baby Sees It" range with patented printed sling that encourages baby to nurse by providing visual stimulation. The red, white and black pattern is an ingenious addition for the baby with the wandering eye.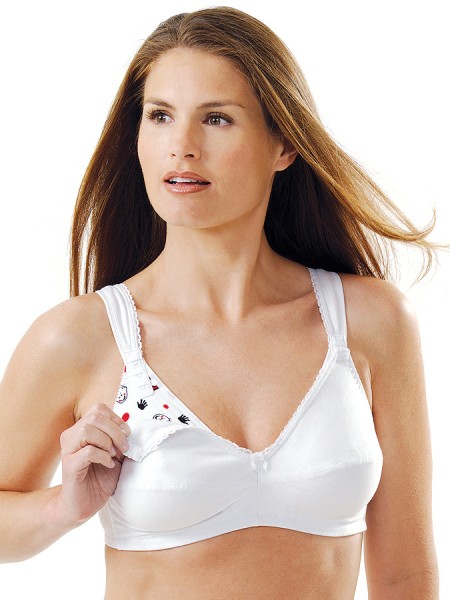 The Cotton Front-Closure Leisure Bra was also a standout, the soft touch cotton is incredibly smooth to the touch and the front closure seems like such an obvious design touch that once again I have not seen with any other maternity bras. We discussed the importance of wearing a bra at night and other bra fitting tips, particularly when nursing and this bra just fits the bill. It is also a bra that I can imagine wearing at night even now that I am not nursing. The black with tan polka dot will be the newest addition to this line. I suspect it will be a hit as will the solid color peacock.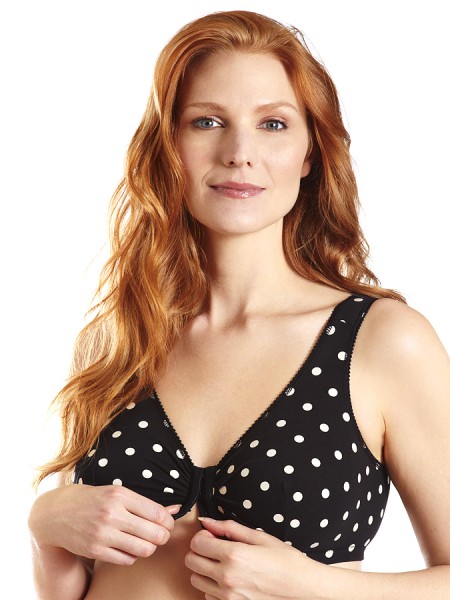 Leading Lady continues to offer a selection of functional as well as fun and sassy maternity bras taking into consideration the fuller figure woman, with some lines going up to G in size and most going up to at least DD. I also love that they have so much to choose from for the sporty mama including seamless underwire designs and wirefree for full figure.
Leading Lady have done their research, and colors, stretch fabrics, spandex, and soft cottons as well as light padding for modesty are some of the features that they continue to evolve and build on in this upcoming season. Look out for new colors and designs in October 2012.
Though you have just missed out on their Labor Day sale, you can still sign up to their Mailing list to stay in the know and to receive 10% off your next purchase.
disclosure: I was invited to Leading Lady's New York offices for a presentation on their 2012/2013 range. I did not receive any monetary compensation for writing this post. As always, all opinions are 100% my own.