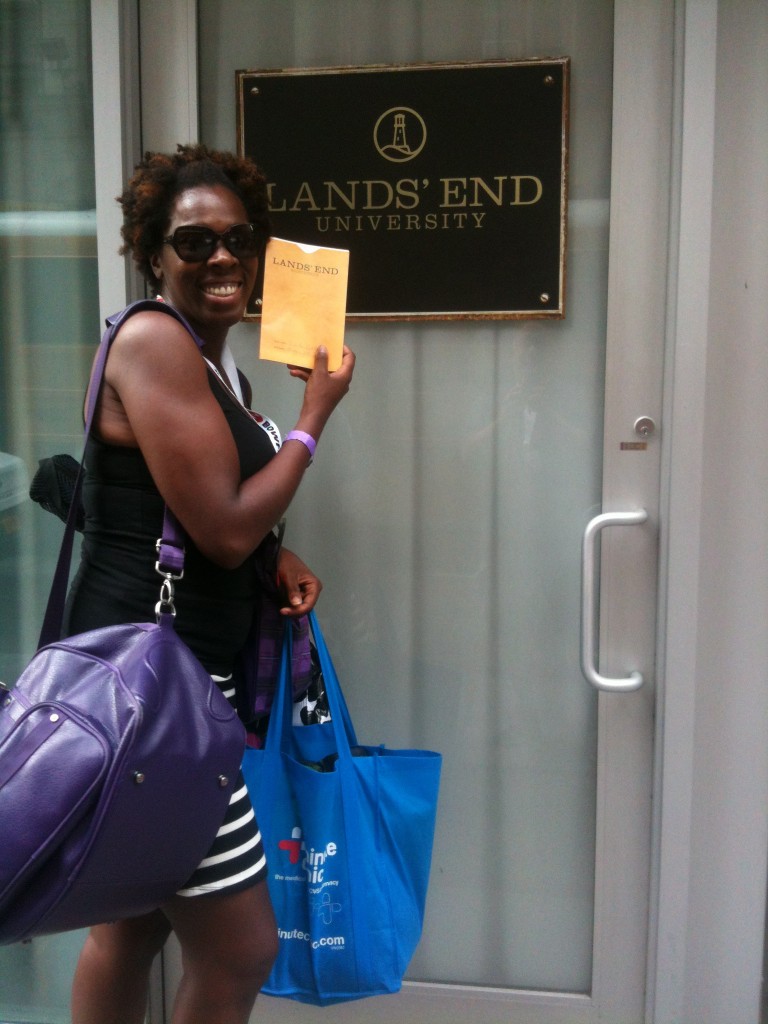 During BlogHer I was invited to a sneak peek at Lands End's back to school fall/winter collection for 2012 thanks to Momtrends. It was interesting to find out more about the thought that goes into the quality and style of everything from clothing, to accessories and backpacks.
I filled up my report card with perfect A's, learning about how Lands End makes sure that their jeans are built to last with seamless reinforced knees that are first run through this antiquated machine called an abraser. It looks antique, but that is just how they have been made since the 1930's. I was fascinated by the technology.
With the abraser, Lands End can wear test their jean material, making sure that your child grows out of it first. Rather than the jeans wearing out first. Built to last – I like it!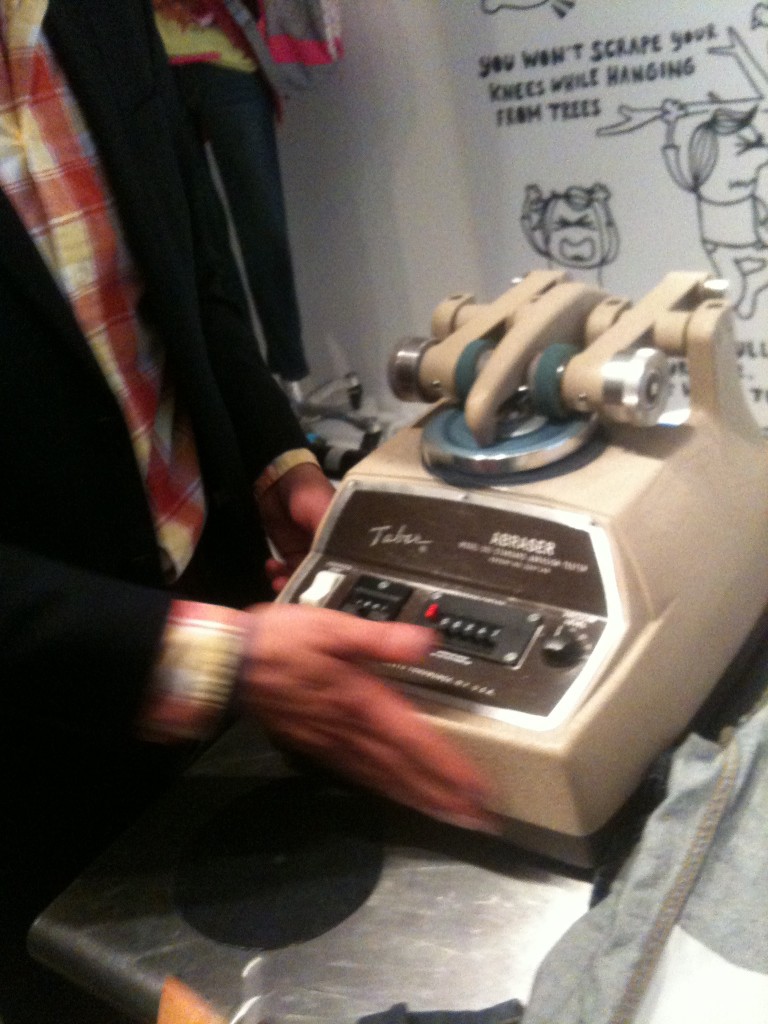 And the best part is that I could clearly see what the jeans would look like after a certain amount of washes as well.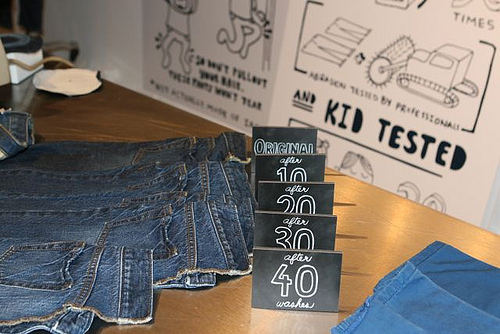 I also got a chance to style an outfit that I would like my son to wear. Pretty nice, eh?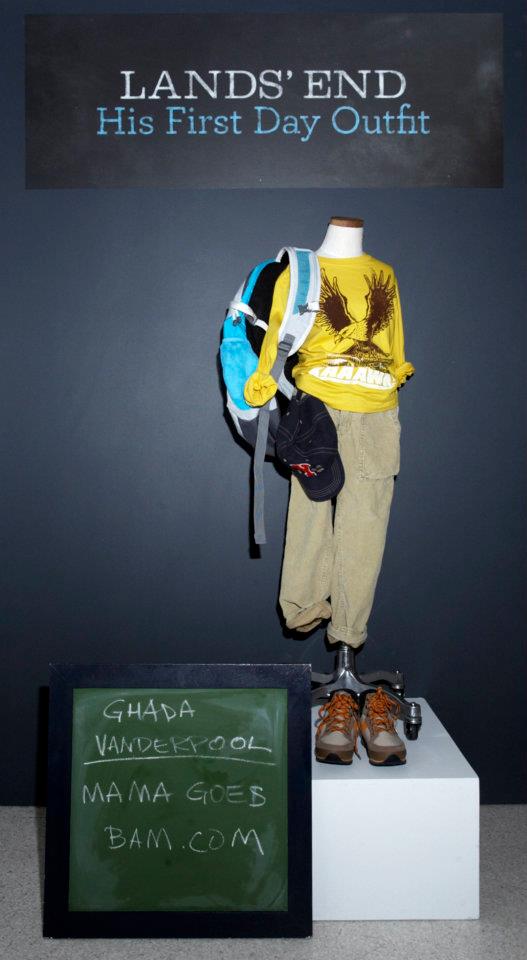 Lands End also has a great lineup of backpacks and lunch boxes in a variety of colors and styles for all school aged kids. As a thank you for attending the event, I was lucky enough to walk away with a backpack for my son's first day at kindergarten as well as these tips for remembering not to overload his backpack.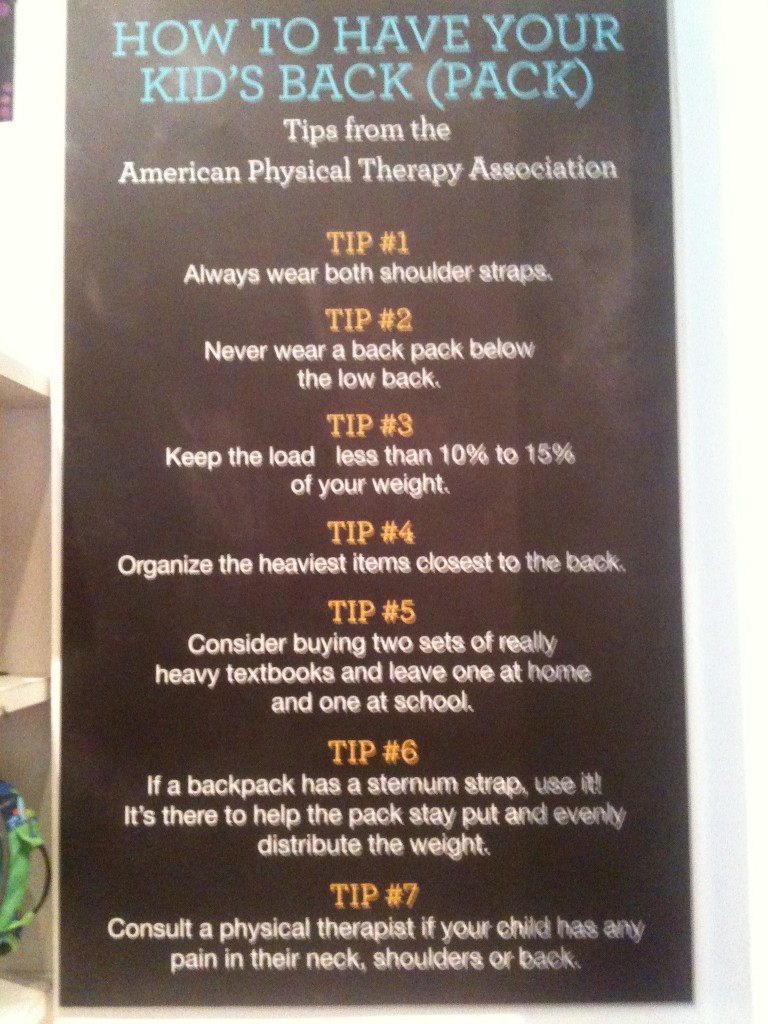 And as if it wasn't enough that we got to see the warm and stylish clothes that can now be purchased at Land's End for back-to-school. Us mamas were also styled (hair and makeup) thanks to Warren Tricomi and Revlon. I had my makeup done by a lovely makeup artist who convinced me to go bold! You'll have to come back for Wordless Wednesday where I just might post the picture

What's important to you when buying clothes for your kids? Style, quality, price or a combination?
disclosure: I was invited to attend this blogger event hosted by Momtrends for Lands End. For receiving perfect A's, I received a promotional item for myself and my son, but no monetary compensation. As always, all opinions are 100% my own.