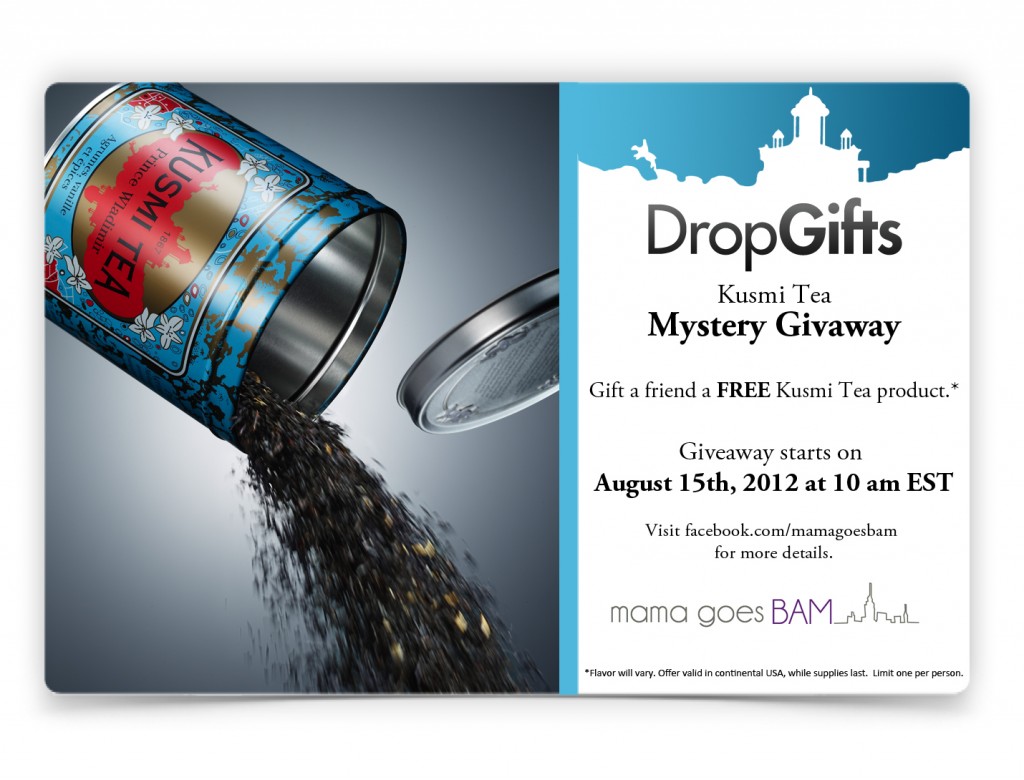 Wednesday is National Relaxation Day and Mama goes BAM and Kusmi Tea are making it easy for you to gift a friend some of their premium tea! And guess what, just tell your friends and they will be able to gift you some tea too. oh. And it is all for free. I wouldn't stress you out for National Relaxation Day now would I?
It's super simple. Just head over to the Mama goes BAM Facebook page on Wednesday August 15 at 10AM for the direct link to the DropGifts gifting app. Then choose which of your Facebook Friends you would like to gift some premium Kusmi Tea to. Easy? Sure is. You'll even get the chance to add a personalized message to your gift.
Want to let your friends know about this fantastic and free gifting opportunity? Head over to my Facebook page and 'share' and 'like' this O is for Owesome Opportunity to get your relaxing on! If you 'like' the status, you'll get a status reminder on Wednesday morning that the gifting has begun.
Don't forget, you'll have to be in quick on Wednesday to gift your tea before it runs out! And don't forget to gear up for some major relaxing on Wednesday, August 15 for National Relaxation Day.