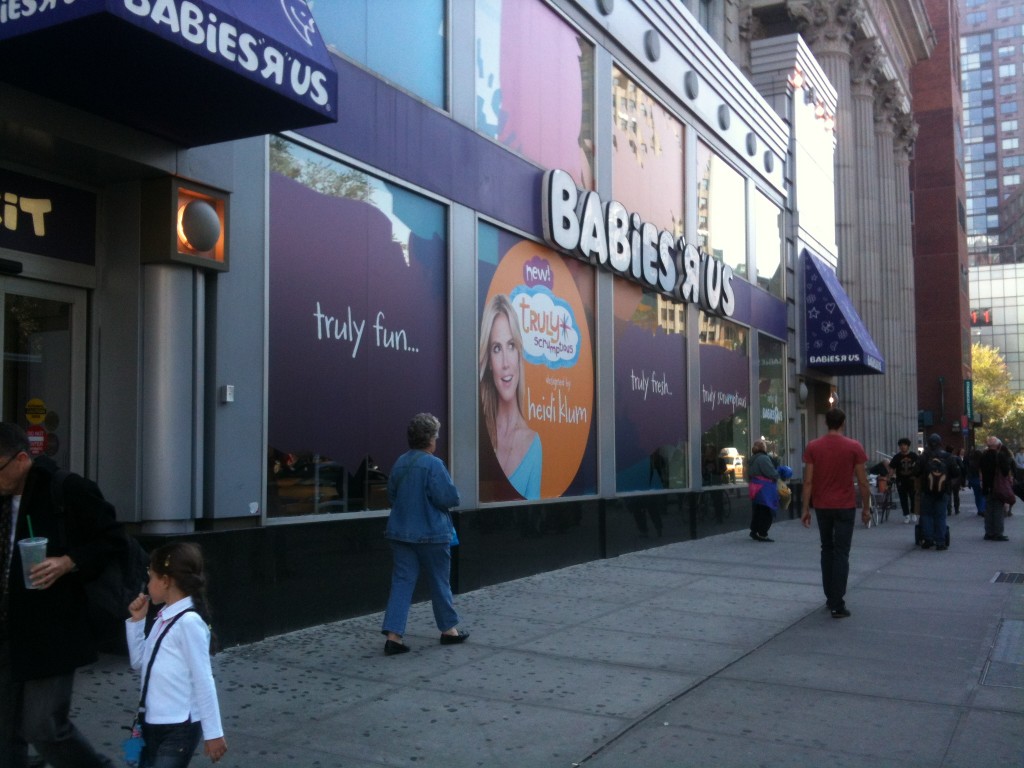 I was lucky enough to work with The SITS Girls and Graco this past weekend on a launch event at Babies R Us in Union Square. I was assisting for this event, so it was an added bonus to also have Graco Brand Specialist Denise on hand who was able to walk me through the many unique features of the Graco SnugRide® Click Connect™ 40.
Because they have made their newest car seat not only versatile, but easy to use, she was able to walk me through some of the finer points in no time. I was then able to dazzle a few bloggers and moms-to-be who wandered by for the event with my knowledge.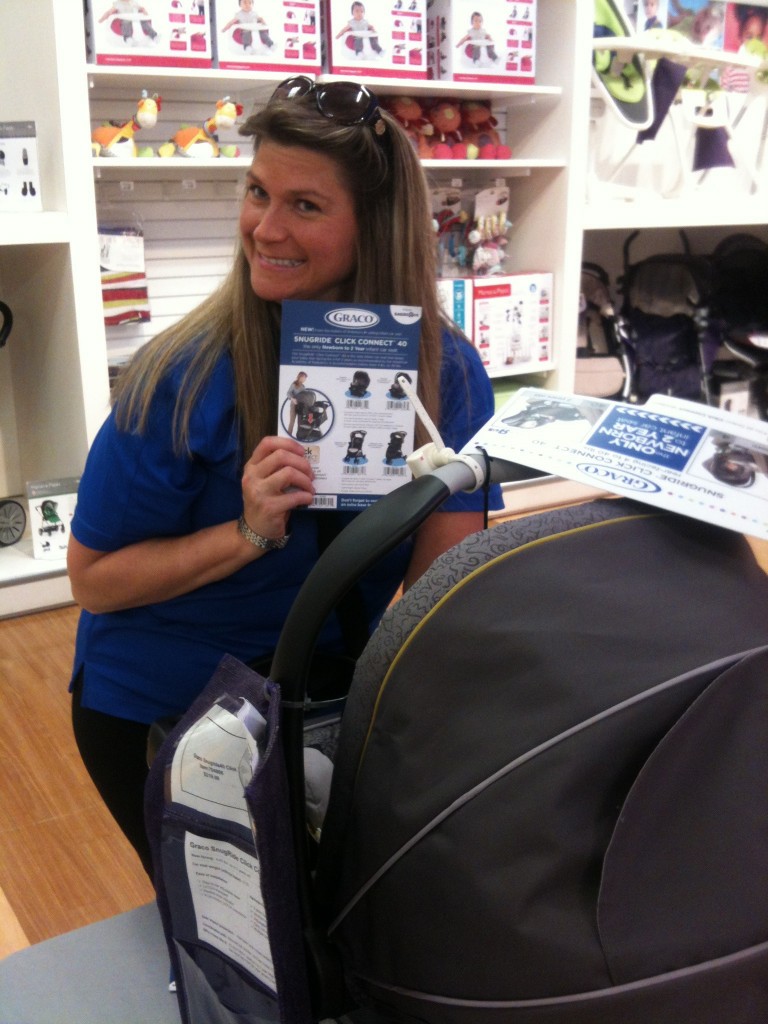 It was impressive to see that even Dads were taking an interest in the recommendations of the American Academy of Pediatrics and finding out more about how Graco supported these recommendations. It definitely felt good to arm these new parents-to-be with valuable information to assist them with their car seat purchase.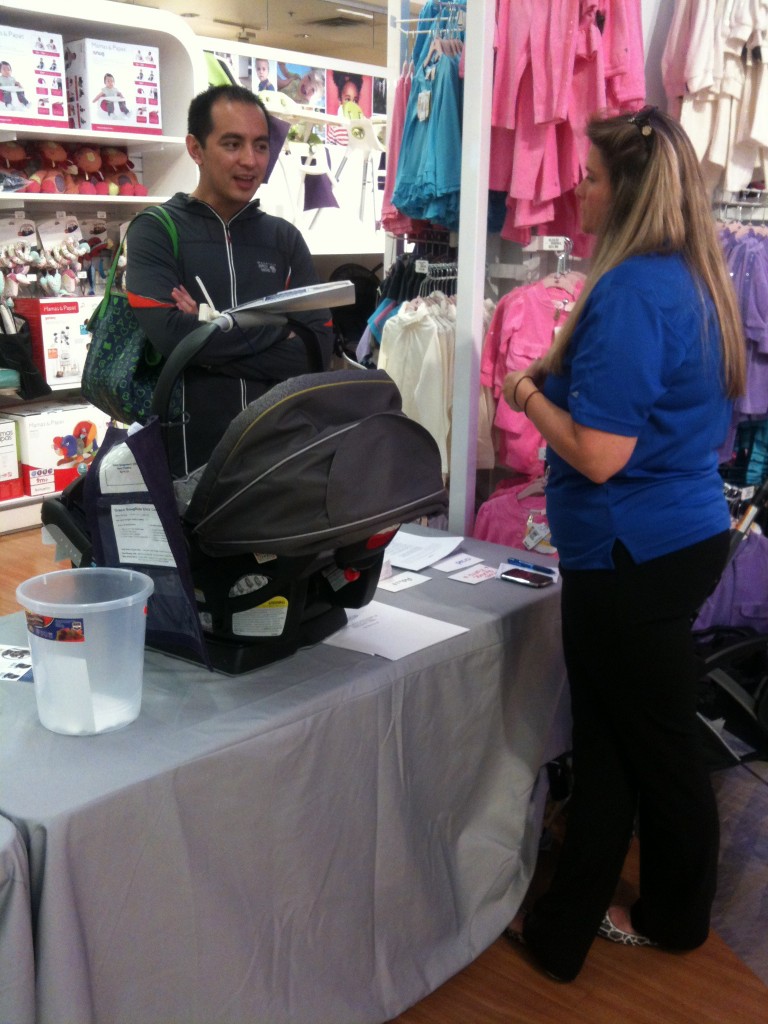 You can't plan for a small baby, so it's great to have a car seat that will let you take home even a small 4 lb baby. My babies always came early and small, and then quickly grew! So it's definitely an important feature to have a car seat that spans such a large weight range – it's smart and cost effective.
The Graco SnugRide Click Connect40 is definitely a car seat streets above the one I purchased just a little under a year ago. Their have been advancements in the recline, allowing for more leg room in 8 different positions (including a posh foot stool) as well as taking the difficulty out of adjusting the harness system. No more threading and twisting, simply adjust the seat and the buckles adjust at the same time.
As someone who takes the subway more than I drive, I couldn't help but marvel at how truly simple it is to click it into a Graco stroller with the new Click Connect feature. The one second, one hand fold was also pretty amazing and I'd have to say would clinch a Graco purchase for many city dwelling parents. For me, being able to easily fold up the stroller with one hand, means that I can get around quicker on the bus or subway.
All up, the travel system I had my eye on would've cost less than $400 – Graco SnugRide Click Connect 40 car seat plus Fast Action Fold Sport Stroller. Safe and easy to move around town.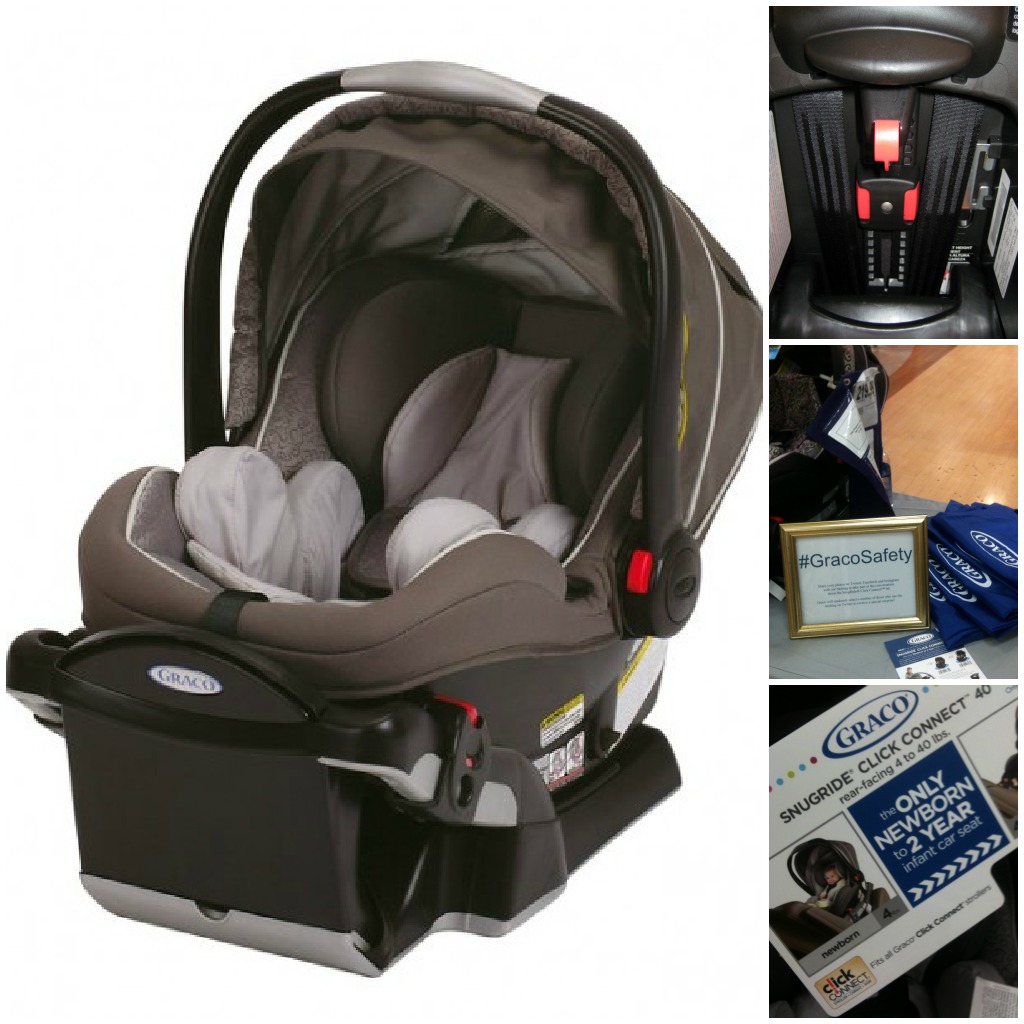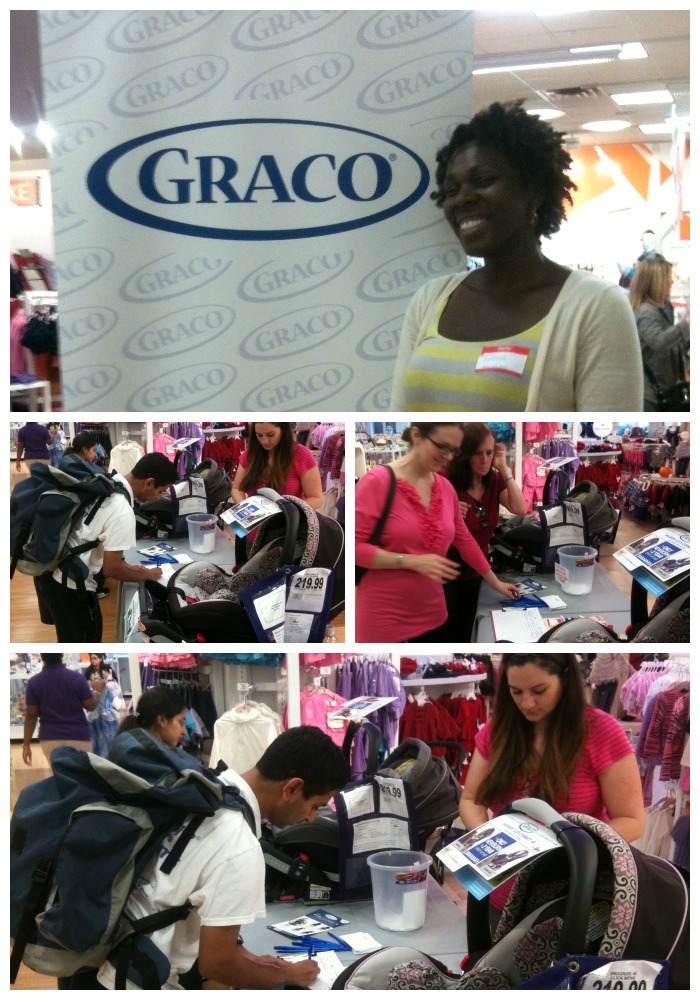 If you'd like to see more from other events from around the country check out #GracoSafety on Twitter, you can also keep up with Graco on Twitter.
 More information about the Graco SnugRide® Click Connect™ 40
The Graco SnugRide® Click Connect™ 40 – the first and only newborn to two-year infant car seat that actually grows with your baby from four pounds all the way up to 40 pounds. The car seat is designed for a parent on the go. The infant car seat can be easily removed from the base and used as a carrier when the infant is small, providing portability and convenience so you can easily move your infant in and out of the car without disturbing them.
The American Academy of Pediatrics recently made the recommendation to keep all children in rear-facing car seats until the age of 2. Graco set out to make this product so parents can keep infants rear facing longer while still keeping them comfortable.
This is a sponsored post written by me on behalf of Graco. The opinions and text are all mine.