Following summer vacation, the average teachers spends the first 4-6 weeks reteaching what kids had previously learnt. Whoa. Why am I talking about the first days back at school in February when we've just started Christmas holidays you may be asking? Well, brain drain is a very real phenomena of summer break. Kids (and parents) blob out, watch  more TV and in general just don't have a regular routine for practicing reading, writing and maths.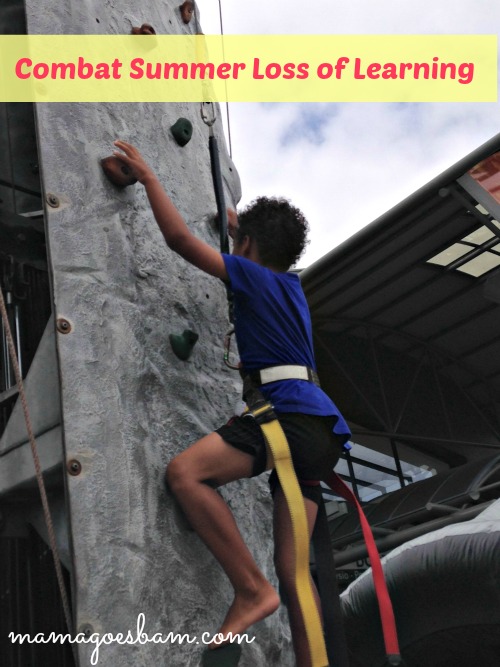 Their are a ton of ways to build in educational moments to your day-to-day, and it doesn't have to be taxing. It's just a matter of turning the everyday into a learning moment, giving names to everyday objects so that your child learns new words, pointing out objects from the car on a roadtrip and turning it into a story. I know, I know, you probably do this already, but it's just a reminder for the long hot days – after all they will be missing out on the daily reinforcement of concepts they would normally get at school.
Uh, Ghada…what's this all got to do with a trampoline?
I recently read that the fittest kids are the brainiest kids! This theory has been going around for years and a recent study out of Michigan State University in the US is the latest to prove it. They studied both girls and boys and regardless of their gender, the fittest children scored the highest test scores. The University is quoted as saying,
Fitness is tied to academic achievement.
And voila! There is my tie in…Instead of being just purely concerned about getting more reading time in over these summer holidays, make sure to get outside and get those little kiddies' bodies moving. The proof is conclusive, and I've even seen it with Mr P, my six year old. If I were a scientist, I'd say it has to do with better flow of oxygen to the brain leading to better concentration. Though Mr P has joined Year 1 here in Auckland after a move halfway around the world, his reading and writing has improved by leaps and bounds in just a little over a month. The biggest change is the significantly increased amounts of playtime outside – not only with me afterschool, but also during school time. Sadly, though Mr P's school was one of the top schools academically in Brooklyn, they did not have an outdoor area and the kids played (very happily) inside every lunch hour. His new Kiwi friends are horrified at this prospect – it's like lunchtime on a rainy day, but every single day!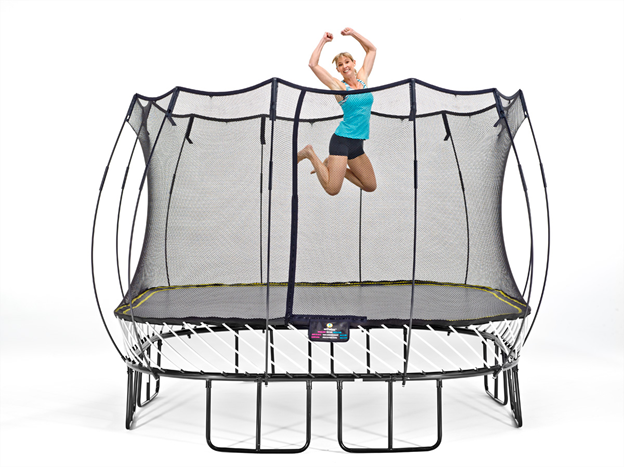 – Image courtesy of Springfree Trampoline
Oh, and the trampoline bit, you say? Any form of exercise will do, but let's try and turn the screens off this summer and head outside. I'm trying to win a SpringFree trampoline – the perfect outdoor (and safest) trampoline for the Kiwi kid! If you would be so kind as to visit my blog via this link over at the contest sponsors Family Times (<— click the link!).  You can vote each week and be in to win a Planes DVD, The Croods DVD or Despicable Me 2 DVD. As well as the chance to win a Chartboard, a Rainbows End Family pass and a Sky Tower Family pass. Voting is every week til February open to Kiwis only. Click here to vote for Mama Goes BAM and to give our family a chance to win a trampoline – easy peasy!
Our transition back to New Zealand will be complete if we win this trampoline 😉 Plus I'd love for the kids to stop using our mattress as a trampoline!
Here are some general and New York specific ideas to combat summer loss of learning that we came up with this past summer.
Do you have a plan in place to combat summer loss of learning?