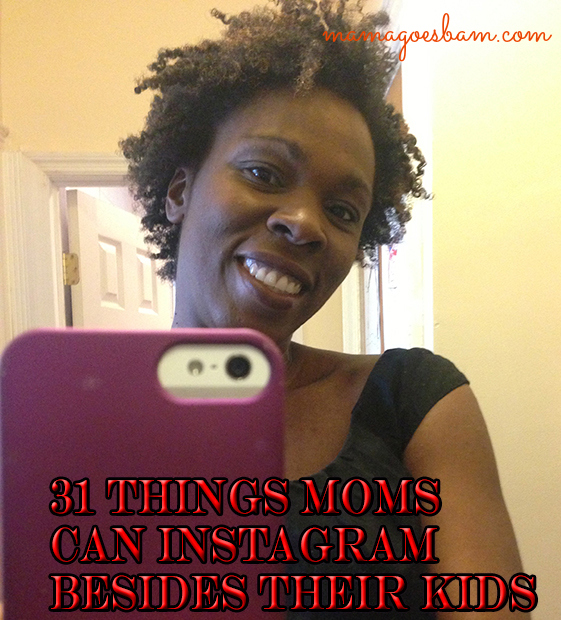 Now, if you are following me on instagram, then you know that I am guilty of over-instagramming (is that a word?) my kids. And if you aren't following me on Instagram, take a minute to go do so now, please. So, this list has been created for you as much as it has for me to help me diversify my instagram updates. But, who am I kidding…I know I will continue to instagram the wholly mole outta my kids cause they are just too darn cute!
Instagram is in the top 3 for social networks I enjoy and find pleasurable. Yes, you can  still 'do business' on Instagram, but it is also one of the more personal networks – not alot of spam, not alot of people pushing something with an agenda to serve. Even when an Instagram update is blog/review/sponsor related it is at least interesting because it is visual. I know many a people have taken to instagram quicker than Twitter because hey, for most people a stream of images is much more engaging than a stream of words, links and hashtag (hash what? Talk of Twitter, also in my top 3, for another time).
So without further ado, here is my list of 28 things that you can instagram, when you are running out of ideas.
An exotic cocktail you drank
A dessert treat you want to eat
What clothes you wore that day
What shoes you wore that day
A great hair day
A bad hair day
The view from your work at home office
The view from your city office
A selfie in the mirror at the gym
A selfie with your significant other
Your favorite walking spot
#BabyMugging (yes, this is still your children but it is such a fun twist I just had to include it)

Selfie trying something new

A room that needs organizing
A room after you organized it
A craft you made
The readout from a gym machine
A selfie post workout
What's on your computer screen
Your thrifty finds
The tops of people's heads from a live show
Your awesome  nail art
Your nail art gone bad
The sunrise
A sunset
Shop finds and ask for votes
A page from the book/magazine you are reading
Ok, so those are the photo ideas, you still have to make the photos and the words you add to them interesting.
What's some of your favorite instagram apps and what do you like to instagram about?
You can leave your instagram name in the comments if we aren't already following each other!