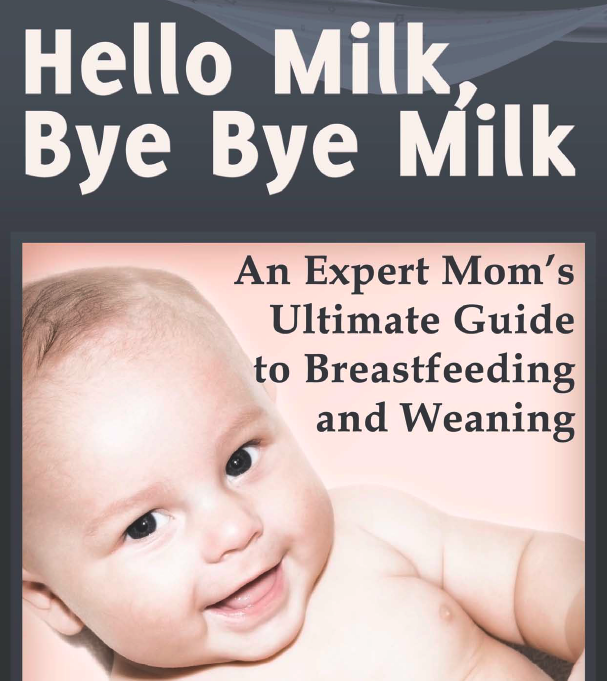 If you've read this blog before, you will know that the newest love of my life is my baby girl born in early November. I am exclusively breastfeeding because I feel this is the best for both her health and mine. I've said it in the past, and I'll say it again, though breastfeeding is natural, it is not always without its complications. That is where this book comes in and why it is so handy.
Hello Milk, Bye Bye Milk: An Expert Mother's Ultimate Guide to Breastfeeding and Weaning is like your go-to-guide from your wiser already been there done that girlfriend. It is easily organized into sections to help you deal with getting up and running with breastfeeding, through to the stage where you will want to introduce solids and finally wean your baby from breastfeeding altogether.
It has only been 2 months that I have breastfed little Monkey #2, so the parts of the book that cover weaning are not as much of interest to me at the moment. But, I was particularly interested in reading about milk pumping and nipple confusion from the perspective of someone who may want to introduce a bottle to my breastfeeding routine in the near future.
There is something in the book for all mothers-to-be as well as well as those breastfeeding right now, from Tandem breastfeeding techniques for mothers of twins to the benefits of breastfeeding explained for those mamas still on the fence.
As a mama who wants to continue to meet up with friends and carry on living in a way that sometimes involves being away from my baby, I appreciate the authors point of view on modern day pressures for us new mamas (returning to work early for instance). She has taken into account many issues specific to our generation.
As I start up a more regular exercise routine the section on containers and storage (for pumping) was a handy refresher in how long and at what temperatures milk can be stored. I have enough going on in my brain without worrying about making my baby sick with my own milk!
Buy it!
If you are looking for a handy to use reference guide on breastfeeding and weaning from a real mama, head over to byebyebreastfeeding.com and purchase the ebook. The author is also including free bonus books about child nutrition when you make a purchase.
Win it!
Head over to the New Year New Reads page for your chance to win a copy of Hello Milk, Bye Bye Milk as well as a Kindle Fire.
Disclosure: I received a copy of this eBook in exchange for my honest review. I was not compensated in any other manner. The opinions expressed above are my own and any claims should be verified on the sponsor's site.