I've seen recipes for healthy black bean brownies all over the internet. I have a sweet tooth, so I have been wanting to try my hand at making them. Now that I have a high powered Optimum 9400 blender, they were easy peasy to whip up! The one problem that people talk about is the dryness of some of the black bean brownie recipes. So, I decided to mash up a few different recipes and come up with what is undoubtedly the chewiest black bean brownie recipe. These are beyond decadent, and you won't even know that the only chocolate in the ingredients are just 1/2 cup of dark chocolate chips.
Chocolatey and tasty, these bad boys are a triple threat, packed full of fibre, protein and anti-oxidants. A cup of black beans is equivalent to two 8 ounces glasses of milk, plus the added benefit of fibre.
Easy to make in an Optimum blender, healthy profile and a nice snack to satisfy your sweet tooth, I bet you want the recipe, right?
The chewy texture and sweetness comes from the medjool dates – also a fiber filled powerhouse. Applesauce keeps them moist and the cocoa powder and chocolate chips give that authentic chocolate flavour. I chose to make them into little brownie bites to keep myself from eating an entire brownie pan. Be warned that your kids will love these, Mr P polished off 3 with a glass of milk in no time – he would've eaten more if I'd let him (side note: these are fibre filled, so its to your benefit to NOT go overboard…if you know what I mean!).
And if you want to make it even that much more healthier, its super easy to blend up your own applesauce with a hint of cinnamon.

(Mouseover the top right hand corner and pin the recipe for later!)
Ingredients
400g can of black beans, rinsed and drained

1/2 + 1/4 of chocolate chips

2 large eggs

1/2 cup of applesauce

12 Medjool dates

1/2 cup cocoa powder

1/4 tsp salt

1/2 tsp baking soda

1 tsp vanilla extract
Recipe makes 36 mini bites using a miniature muffin tray.
Preheat oven to 170 degrees celsius. Use coconut oil to grease the muffin tray.
Mix all the ingredients together in the Optimum blender except for the chocolate chips. Blend until smooth. Once blended, add the chocolate chips and mix by hand. Scoop the mixture out by the tablespoon, I added 3 chips to the top of each mini bite before sliding the tray into the oven.
Let bake for 20-25 minutes. You don't want the bites to get too hard, just a bit crunchy on the top. Let cool for 5 minutes then pour a glass of milk and enjoy!
I made this recipe again, this time opting to make it in a brownie pan. I also did not have applesauce so used a small banana instead. Needless to say equally chocolatey moist taste!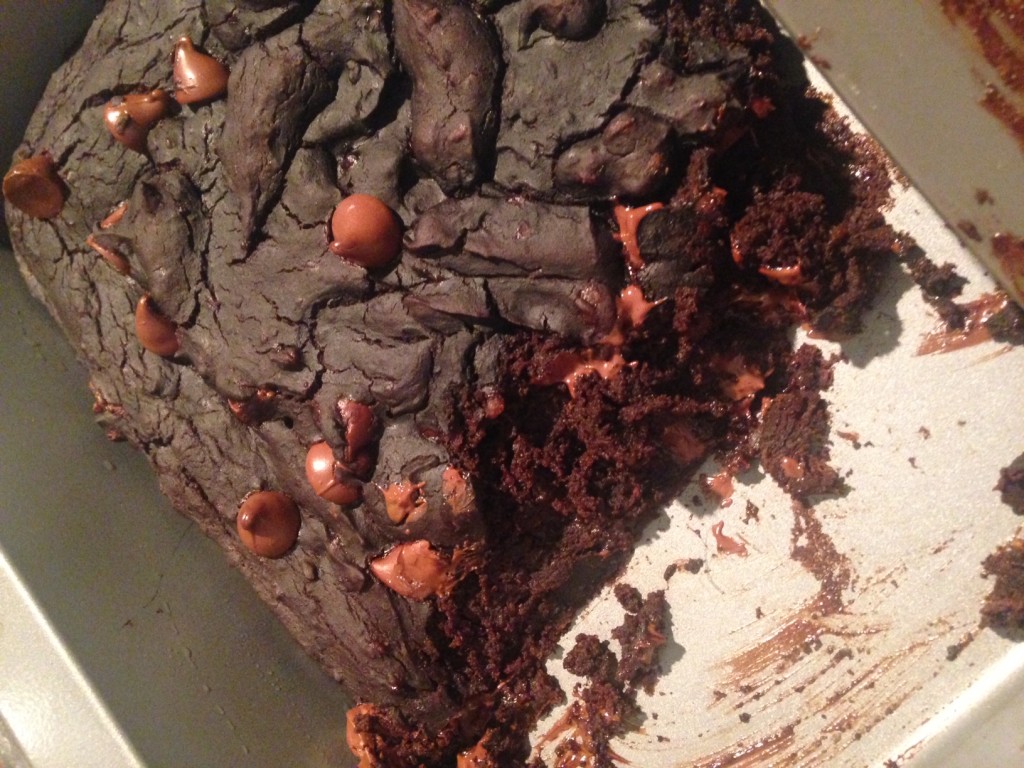 Have you tried black bean brownies before? Let me know how you go with this recipe.