***This is a featured post, please scroll down to read newer content. ***
Kobiso and Madame Deals are proud to present the Great Gadget Giveaway where the grand prize is a Linksys E4200 Maximum Performance Dual-Band N Router ($179.99) and AfterShokz bone conduction headphones. You can enter here.
There are loads of great gadgets up for grabs, so don't forget to check out the other great bloggers listed below.
************
I'm happy to be giving away a Boogie Board Rip™ LCD Writing Tablet from the fine folks at Improv Electronics. If you've dreamed of a paperless workspace, have a million post-it notes scattered around your kitchen or have toddlers who need a fun and engaging way to practice their handwriting skills, this is the perfect solution. The latest addition to the line of Boogie Boards, the Boogie Board Rip™ LCD Writing Tablet can connect to your computer via USB, making it super easy to archive important notes to your desktop or laptop.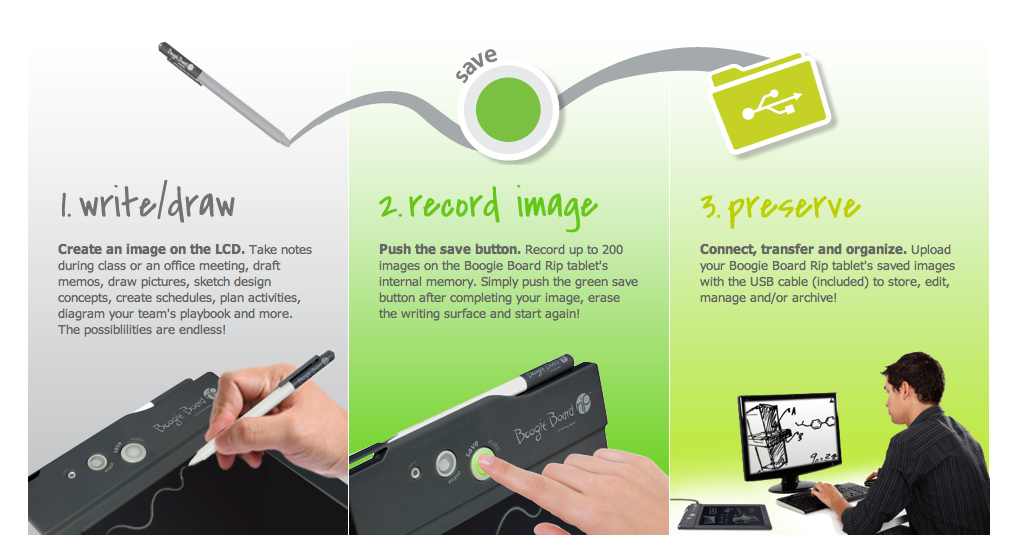 Basics features of the Boogie Board Rip™ LCD Writing Tablet include:
Status indicator
Erase button
Save/Wake button
Erase Lock
9.5″ LCD Writing Surface
Micro USB Port
Rechargeable Battery
Stylus
Buy it
Win it
Enter below using the easy Rafflecopter widget. Just click on the green "do it" button and follow the instructions to enter. The more tasks you do, the more chances you have of winning.Good luck!
***If the Rafflecopter does not load, click on "read more" ***