My inlaws arrived from New Zealand early this morning around 1AM. They are coming from early winter in New Zealand, so I was hoping that New York would turn on a beautiful day – and it did! It was a bright, sunny day and we headed to Googa Mooga in Prospect Park. I had heard about The Great Googa Mooga on Twitter and instantly thought it sounded like a good idea for my family's first full day in the Big Apple. After 20+ hours on and off planes, I thought a cruisy day under the sun in the park would be just the ticket. The free tickets sold out quickly a few weeks back, we were some of the lucky ones who had tickets.
We enjoyed Grilled Lobster Salad and later gourmet pizza. Everyone else tasted the various beers…I was on the water.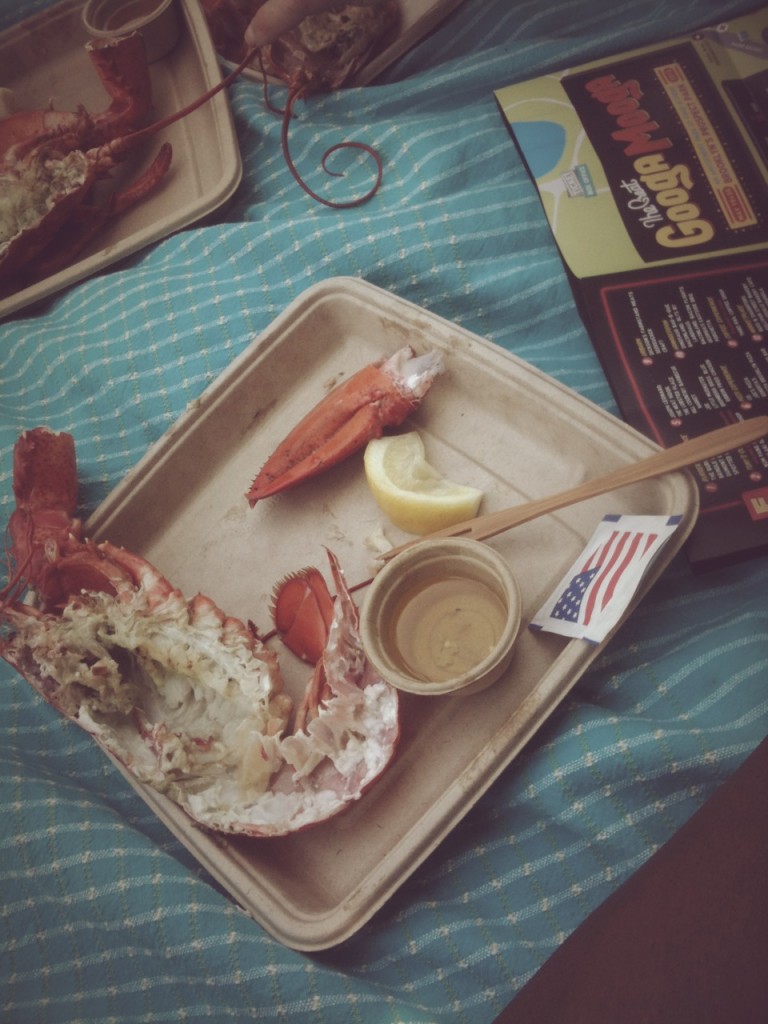 The Great Googa Mooga was a day of music, wine tasting, beer tasting and even demo stages to accompany the Hamageddon.
Though I heard rumors of long lines and delays on Saturday, we did not have that problem on Sunday. They also scrapped the beer tickets on day 2 in favor of just straight cash, which seemed to be a wise idea from the festival goers perspective.  I'm hoping they do it again next year, I'll be there.