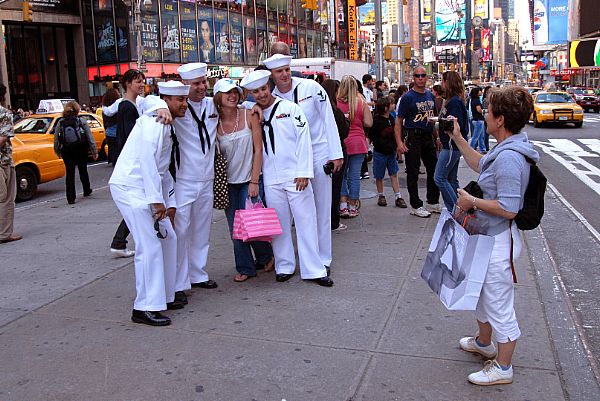 Fleet Week New York goes from May 23 – May 30. It is the city's celebration of sea services. From the Fleet Week website,
Hosted nearly every year since 1984, Fleet Week New York is the City's celebration of the sea services. This annual event also provides an opportunity for the citizens of New York City and the surrounding Tri-State area to meet Sailors, Marines and Coast Guardsmen, as well as witness first hand the latest capabilities of today's Navy, Marine Corps and Coast Guard Team. Fleet Week includes dozens of military demonstrations and displays throughout the week, as well as public visitation of many of the participating ships.
Apart from the servicemen and servicewomen who will be all over Manhattan, it is also an opportunity to see air shows, and take part in community events.
For more information and to find out what is going on and when in Manhattan, check out the Fleet Week website.