I was lucky enough to be a special guest along with the other Duane Reade VIP Bloggers and some of New York's top Fashion and Beauty bloggers at Duane Reade 40 Wall Street's LOOK Boutique this past Friday.
Every time I enter that space, I am amazed at how glitzy and relaxed it is. This is not your Mama's Duane Reade!
From nail polish change, to blowouts, eyebrow shaping and eyelash application we were getting the works from the friendly and talented team of Beauty Advisors. I started with just a quick makeup touch up, keeping it real and simple – I was very impressed. Tania let me in on a little Wall Street secret…the ladies in the area will often pop in between work and heading out on the town to freshen up their makeup or update it for a nighttime look. A little blush (which I never use) and creative work on my eyes and I was looking lively again!
I managed to sneak in to the long line of us waiting to get eyebrows plucked and shaped. I am so thankful that I did. Makeup made a difference, but nothing can top an actual eyebrow shaping. A eyelash extension virgin, the experience was easy and painless – you'd never know that they were fake except for the obvious fact that my real lashes were hardly as noticeable a few minutes before.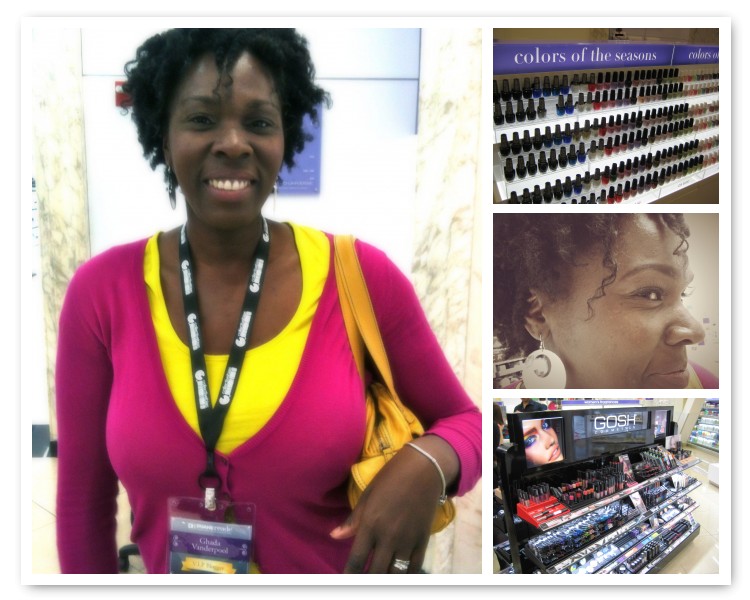 Big shoutouts to Brenda and her team for making it a relaxing and spa like experience in the heart of Wall Street – Tania for the makeup tips and making my face come alive, Noora for adding the eyelash extensions and Krystal for turning my eyebrows into sheer perfection.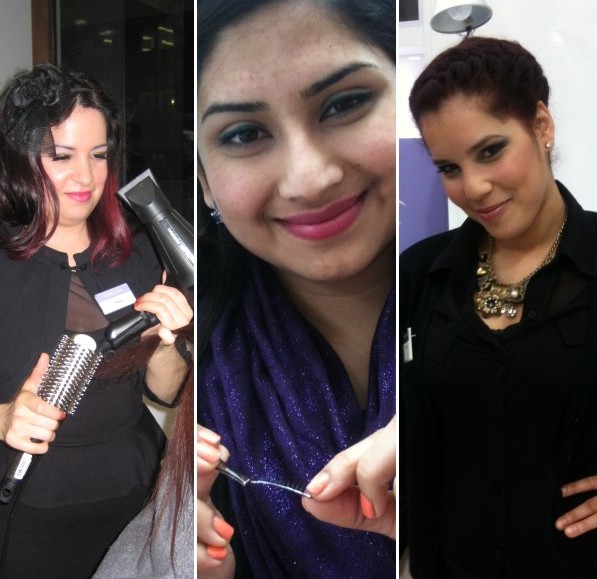 On top of all the salon and beauty services, the fragrance tester and Fragrance Library from Demeter are among my faves. Marie explains here a little bit more about Demeter. Some standout fragrances are "New Zealand" which smells green and woodsy, "Big Sequoia" and "Pomegranate" yummo!
The subway awaited to whisk me back home before I turned into a pumpkin after an evening of pampering.
I did not receive any monetary compensation for this post. I did receive a gift card in exchange for my honest feedback of the above mentioned services. My views and opinions are 100% my own.