It's been a week since the inaugural FITNESS Meet & Tweet that was held in New York, yet my mind is still buzzing from the information that was exchanged and the other bloggers I was able to meet. Like all good conferences, it takes awhile to digest and pick through all the information that I consumed with my eyes and ears and to pick out what was most relevant for me.
Their were some interesting speakers who touched on diet, fitness and even makeup and beauty, but the most relevant to me were the sessions on How to Turn Your Blog into a Business and Gym to Street: Fashion Tips That Will Help Stretch Your Spandex Beyond the Gym. I wrote more about FITNESS Magazine Fashion Editor Argy Koutsothanasis' fashion presentation for Stylehunter.com. What I most liked about what she had to say was this…
Confidence looks great on everyone.
–  Argy  Koutsothanasis, FITNESS Magazine Fashion Editor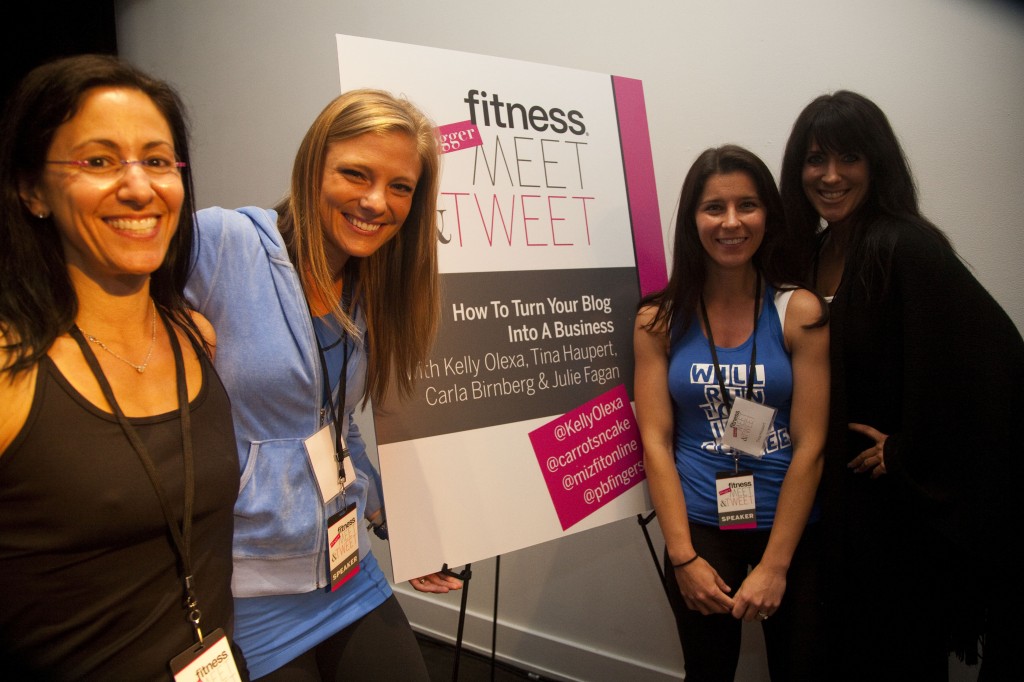 The energy in the room was palpable, and especially interesting seeing as most of us were women. It was great to see women of all shapes and sizes and at all stages of their best selves sharing ideas, asking questions and getting informed. I think the sponsors on hand equally reflected what I feel I stand for as a lifestyle and health blogger. Health and nutrition are part of the way I live – not something separate and so it was great to have sponsors on hand who also 'got' this concept. For instance Oakley transcended the crossover between being active and enjoying life by introducing us to their  women's sunglasses that work equally well when I run and when I am hanging out at the beach. I've never had polarized lens and I have to admit I now get why everyone raves about them. As advised by the Oakley rep on hand, I'm going to search out an authorized Oakley dealer so that I can get my prescription put in. Yes, these are that good.
Oakley's Polarized Overtime sunglasses for women are fantastic! They don't slip when I run and don't pinch. Perfect for all occasions!
Birkenstock equally have a shoe that can be worn at any time. My sister has raved about Birks for ages and I haven't been listening. But after being fitted for, and receiving a pair of Birko-Flor Madrid in the new season's color of Titanium I'm sold. My feet can't thank Birkenstock enough for these great shoes. They are so awesome they are going to get their own post.
When you go to conferences, do you go to meet people, to learn new ideas, both or some other reason?
All event photos are courtesy of photographer Stephen Meyer.
To see my photos from the Meet & Tweet, visit the Mama goes BAM Google + Page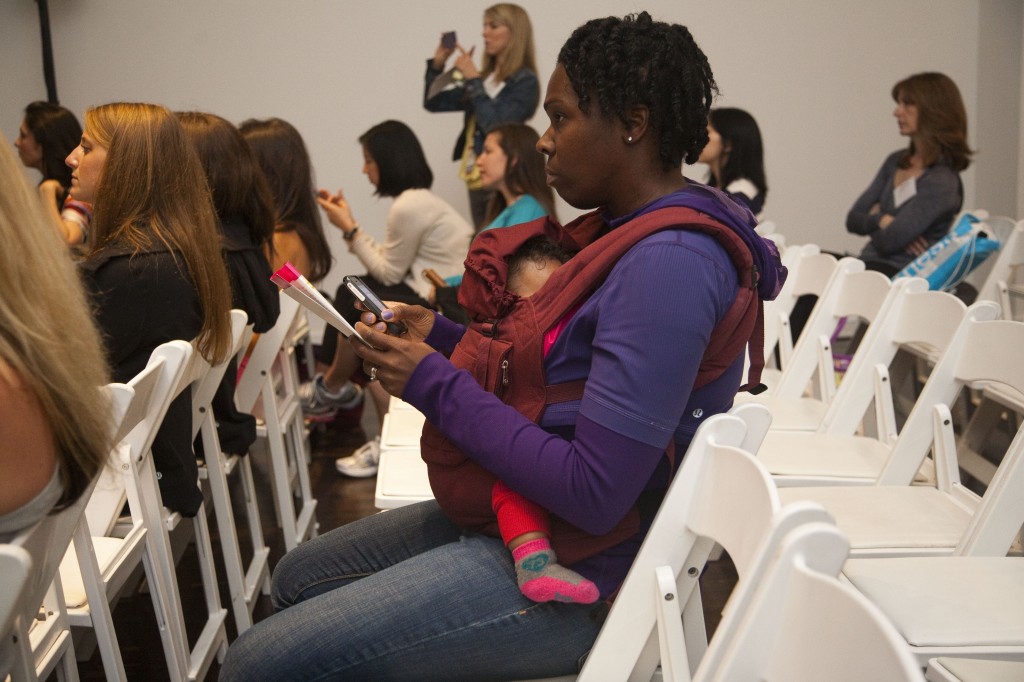 Yes, mini-me was at the conference with me and though I was initially unsure as to if I should have attended seeing as I needed to bring her, I'm happy I did. Read about why on my Monday Mamavation post.
Many thanks to FITNESS Magazine and New Media Strategies for hosting such a fantastic event and if you want to find out more about what others took away from the event, check out #FiTBlogNYC on Twitter. From the opening with FITNESS Editor in Chief Betty Wong along with Mia Hamm, to the Fitness Facts and Fibs with FITNESS Deputy Editor Mary Christ Anderson, Joe Dowdell and Alycea Ungaro and everything in between it was a great confirmation of what I am doing to lead a healthy life as well as a great way to be surrounded by like minded people.
An even bigger thanks to the following Sponsors for their generous contributions: Reebok, Oakley, Schick Hydro Silk, V8 V-Fusion Smoothie, Birkenstock, Vichy, Sun-Maid, KiwiSweat, CamelBak, Grain Foods Foundation, Pure Protein.
More posts to come in the following days!