My son is a bit of a Lil Picasso. He's also just as temperamental as a 'real' artist, going through waves of passionate hours on end creating on his chalkboard. He has a part easel, part chalkboard that did not do so well in the 3 month voyage across on a container from New Zealand to New York, it's looking pretty raggedy. On top of that it takes up alot of room and space is at a premium, so I was happy to give the Peel & Stick chalkboard application from Instant Chalkboard. Because it's a vinyl material, all you have to do is take off the backing, apply it to the surface and flatten it out with the handy tool that comes with it. Hint: If you can't find the tool, or lose it, a credit card or something similar will work just as easy.
So we decided to take this.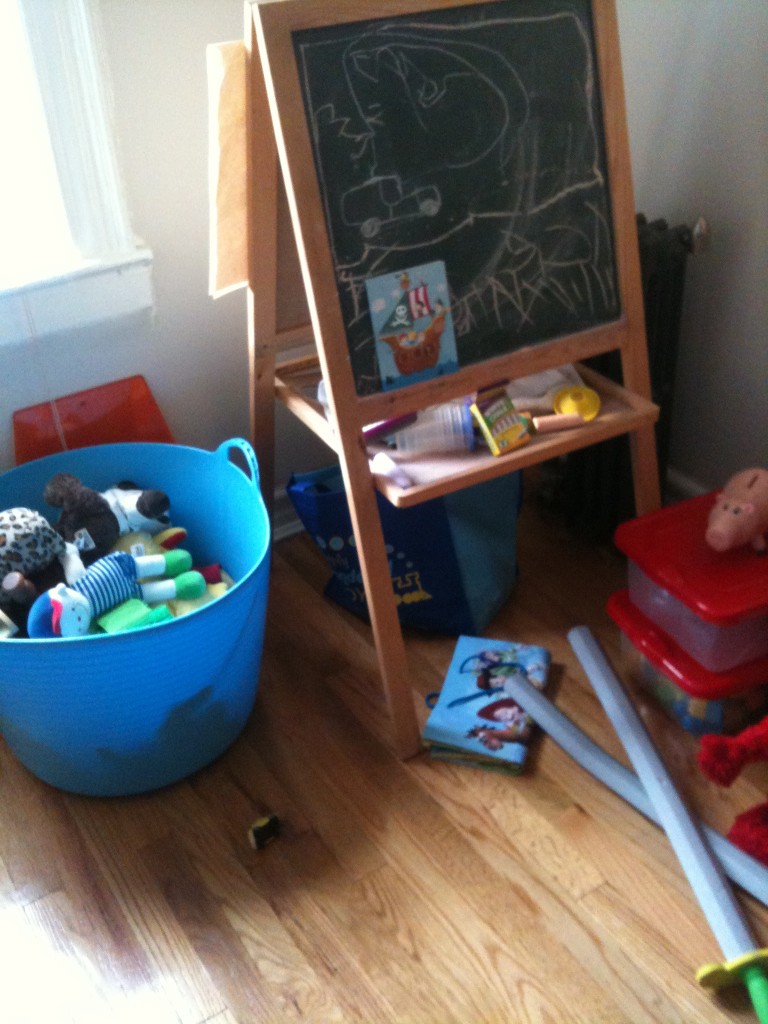 And turn it into this. Freeing up floor space for other activities like playing cars.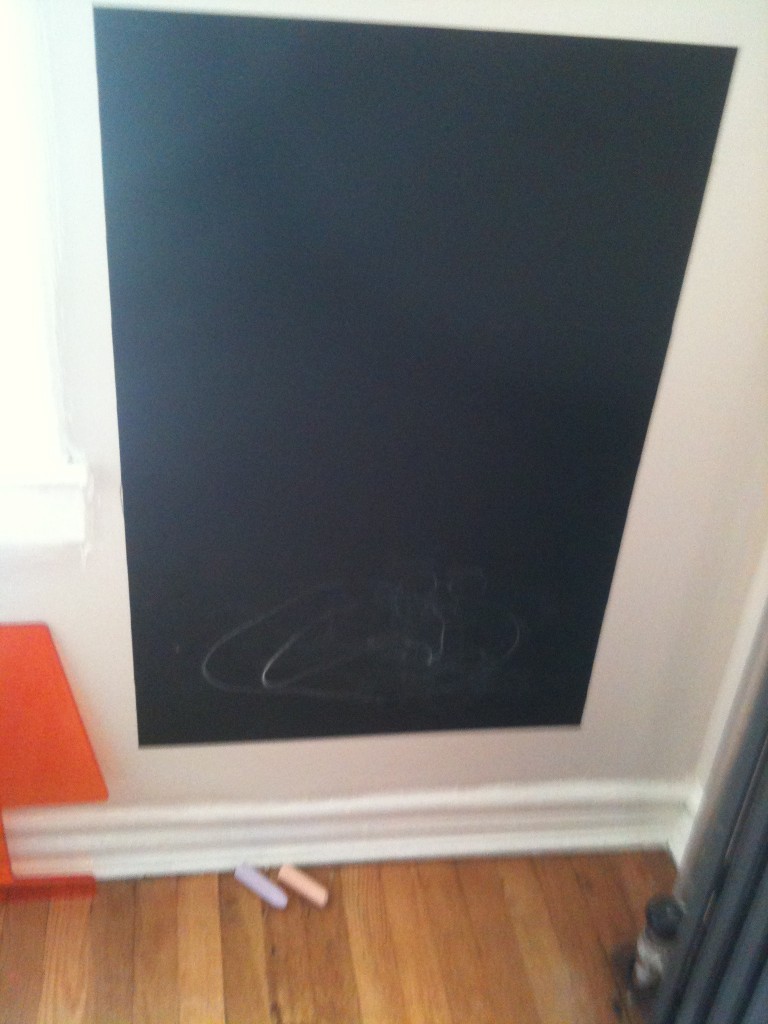 Because it is so neat and tidy, I've even been inclined to go into his room and leave him little notes that he comes home from school to find. He also sits and writes on the chalkboard with his Dad lot more often. Not only is it super easy to apply, but it is easy to wipe off and you can use regular chalk or liquid chalk. Pretty neat.
Because we received the instant chalkboard in square sheets, I have been able to place them together to make larger shapes as Mr 4 requests. In the short amount of time that we have had them we've even moved the squares around the house, from his room to the fridge and even to a wall in the living room as well as on the wall next to his bed. We still have a few sheets we haven't used, because it is so easy to move the sheets around that we have used.
This is how easy it is to apply.

If you'd like to check out the different decals and shapes head over to the Instant Chalkboard website or you can always keep up with them on Facebook and Twitter.
If you'd like to enter to win a $25 credit to Instant Chalkboard, check out the Summer Sizzle giveaway.
Is their anyone in your house that could use an Instant Chalkboard?
disclosure: I received one or more of the products mentioned above for free using Tomoson.com. Regardless, I only recommend products or services I use personally and believe will be good for my readers.