Last week we had our first Duane Reade VIP Blogger Meetup at Duane Reade HQ. We're a great group if I do say so myself and I am really looking forward to getting to know everyone better while doing what we all do best – enjoy the exceptional products and services at Duane Reade! Besides sharing Duane Reade inside tips and deals with you, I'm also going to be introducing you to this special bunch of women whose blogs are all so different.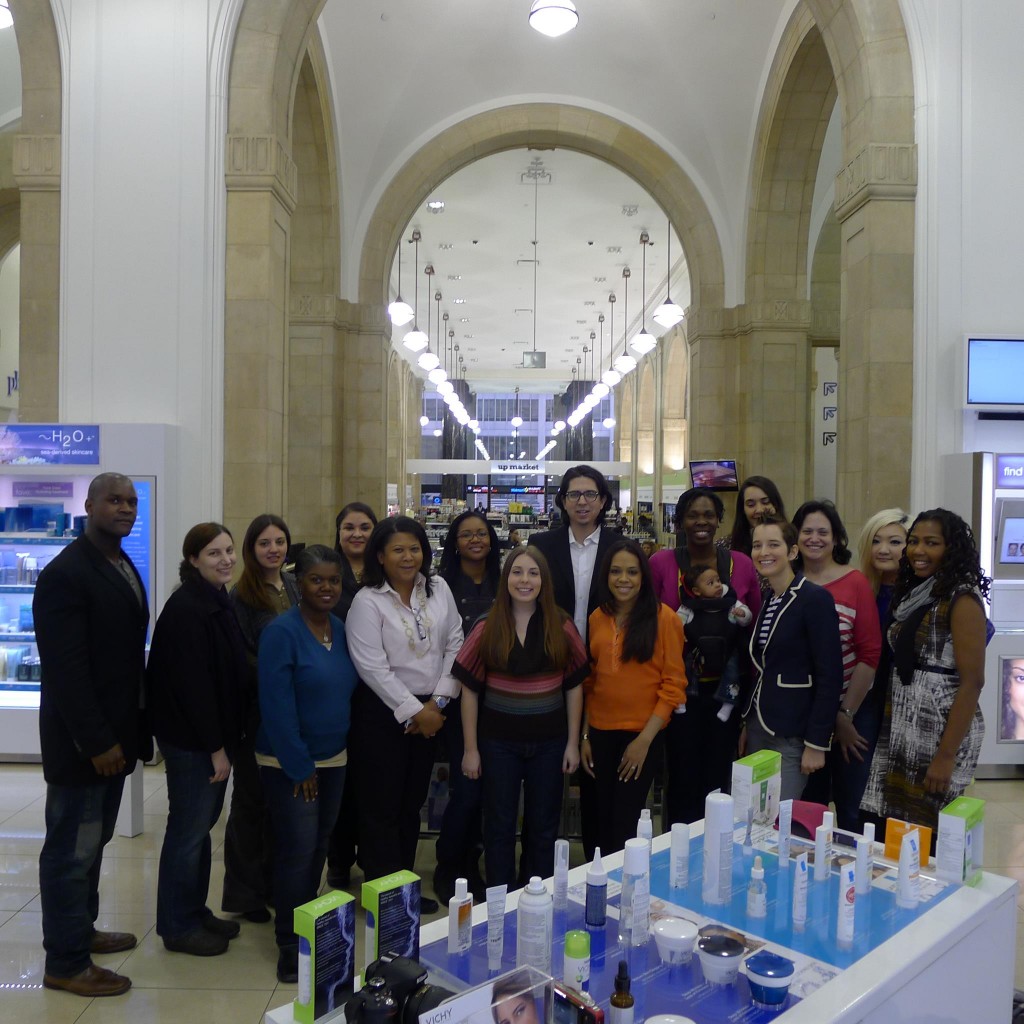 After our time around the boardroom at HQ we were whisked away to Duane Reade 40 Wall St, and it was easy to see why this is one of their Flagship stores. Nail colors and brands for as far as the eye could see, a nail bar, fresh sushi that you can request on demand, a juice bar, a hair salon with phyto technology (yes, I had a photo taken of my scalp by the lovely Tania and it was not pretty!) and so much more.
Check out how we were greeted as we ascended the escalator. Yep, that's a projection, cool eh?

– image courtesy of philZENdia.com